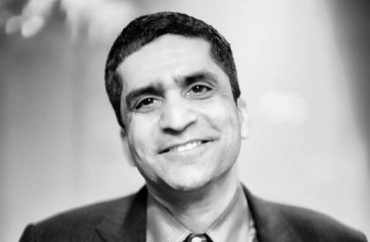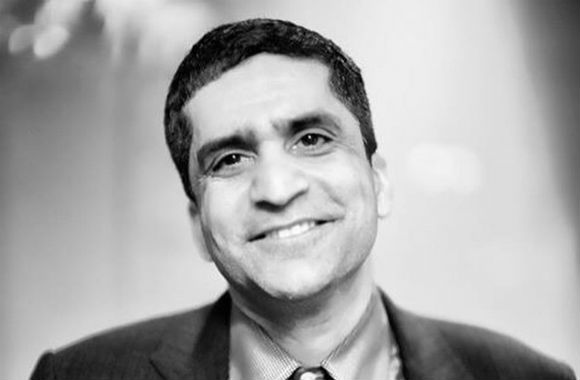 'He could not guarantee that they would not be leaked'
If Harvard is looking to throw an administrator under the bus in the wake of federal and state lawsuits against its sanctions on single-sex clubs, Rakesh Khurana seems like a good candidate.
The dean of Harvard College invited representatives of all-male clubs to a meeting under false pretenses a year before the sanctions were proposed, according to the federal lawsuit, The Boston Globe reports.
The May 2015 meeting was supposed to cover "the latest school policies on alcohol and sexual assault," but Khurana instead threatened to blackmail the clubs if they didn't go coed:
At that meeting, according to the suit, Khurana waved a sheet of paper in the air that he said contained accounts of sexual assault.

"Khurana said that the papers in his hand were very embarrassing to the clubs and that he could not guarantee that they would not be leaked," the lawsuit says. "But, Khurana said, if some clubs became co-ed — systematically and soon — that would help the situation. It was an unmistakable threat."
Rakesh Khurana named as dean of @Harvard College (via @AsianVoiceNews) pic.twitter.com/SobYwIdq7g

— Dhruv Patel OBE (@dhrvptl) January 29, 2014
MORE: Khurana appoints himself to lead committee that could overturn him
Sexual assault was Harvard's initial rationale for punishing students who joined single-sex clubs. It used dubious methodology to claim that the single-sex organizations known as final clubs were hotbeds of sexual assault.
Harvard later changed its rationale for the sanctions, saying they were intended to end "elitism and discrimination" on the "diverse and socially conscious" campus. This angered campus anti-rape activists.
The federal lawsuit pins Harvard's campaign against single-sex clubs starting in 2014 on the installation of Khurana as dean of the college and a sexual-misconduct complaint against Harvard filed with the Department of Education's Office for Civil Rights.
It points to the seeming arbitrariness of the sanctions, which target otherwise unobjectionable groups simply because they limit membership to one sex:
A Harvard undergraduate could join the American Nazi party, or could create an off-campus undergraduate chapter of the Ku Klux Klan, without running afoul of the sanctions policy, or any other Harvard student-conduct policy. Those groups may be heinous but they are co-ed, so under Harvard's rules, its students may belong without any threat of sanction.
The campus policy also infringes on religious freedom, the suit claims: The sanctions could be applied to students who join the all-male Catholic organization Knights of Columbus.
'Loathsome' attacks on women of color
The lawsuits are drawing praise from Greek-letter organizations across the country, The Harvard Crimson reports:
Representatives from at least 10 Greek organizations penned messages — both on Twitter and in emails to The Crimson — arguing Harvard's social life policy is coercive and illegal. Fraternity and sorority members urged the courts to strike it down.

Numerous alumni of fraternities and sororities also posted on Twitter in support of the suits, linking to a website the plaintiffs created to bolster their case.

"On December 3, brave students, sororities and fraternities filed lawsuits in federal and Massachusetts courts to stand up for the rights of students," read a tweet many alumni re-posted verbatim across the social media site. "It is time to stand up to Harvard."
The plaintiffs' website Stand Up to Harvard attacks Harvard on multiple fronts, bashing the Ivy League university for its "contradictions" on the policy, its "culture of intimidation and fear" and for having "women's spaces erased."
It even features a quote from a female Harvard professor, Helen Vendler, who calls the administration's tactics "loathsome."
MORE: Harvard sued twice for discriminating against single-sex clubs
Stand Up to Harvard mocks the "so-called inclusion" rationale Harvard belatedly offered, saying the policy "steals opportunities from" women of color by removing "affinity spaces" for "culturally-based" women's groups. "Sexism pervades the policy's creation" because the administration left women's groups in the dark as it discussed the proposal with men's groups.
Khurana is a hypocrite for claiming the policy counters "stereotypes and bias," when in fact "Harvard seeks to dictate gender norms to which men and women must conform," according to the website.
The website also calls out former President Drew Faust, who implemented the policy, for denying young women the same opportunities she received as a graduate of two women's schools, including Bryn Mawr College, where "she continues to serve as a trustee."
Read the Globe and Crimson reports and Stand Up to Harvard website.
MORE: Harvard committee votes to outlaw social groups – with 26 percent support
IMAGE: Christopher Michel/Flickr
Like The College Fix on Facebook / Follow us on Twitter