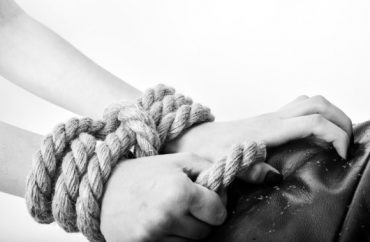 After COVID hiatus, Harvard Sex Week returns
Harvard University students are once again hosting Sex Week activities after taking last year off due to the COVID pandemic.
Among the slate of workshops scheduled for the weeklong, student-organized event is "Hit Me Baby One More Time," billed as an "Intro to BDSM."
"BDSM is a term used to describe aspects of sex that involve dominance, submission and control," according to WebMD.
Bondage restricts a partner with "ropes, handcuffs, or other restraints," while sadomasochism refers to "pleasure that a partner may feel from either inflicting pain (sadism) or receiving pain (masochism), either physical or emotional."
Another workshop is called "What What in the Butt: Anal 101." Harvard students have made a habit of offering anal sex tutorials during previous Sex Weeks, as The College Fix has previously reported.
Other topics to be tackled this year include porn, talking dirty in bed, fetishes and "Orgies 101."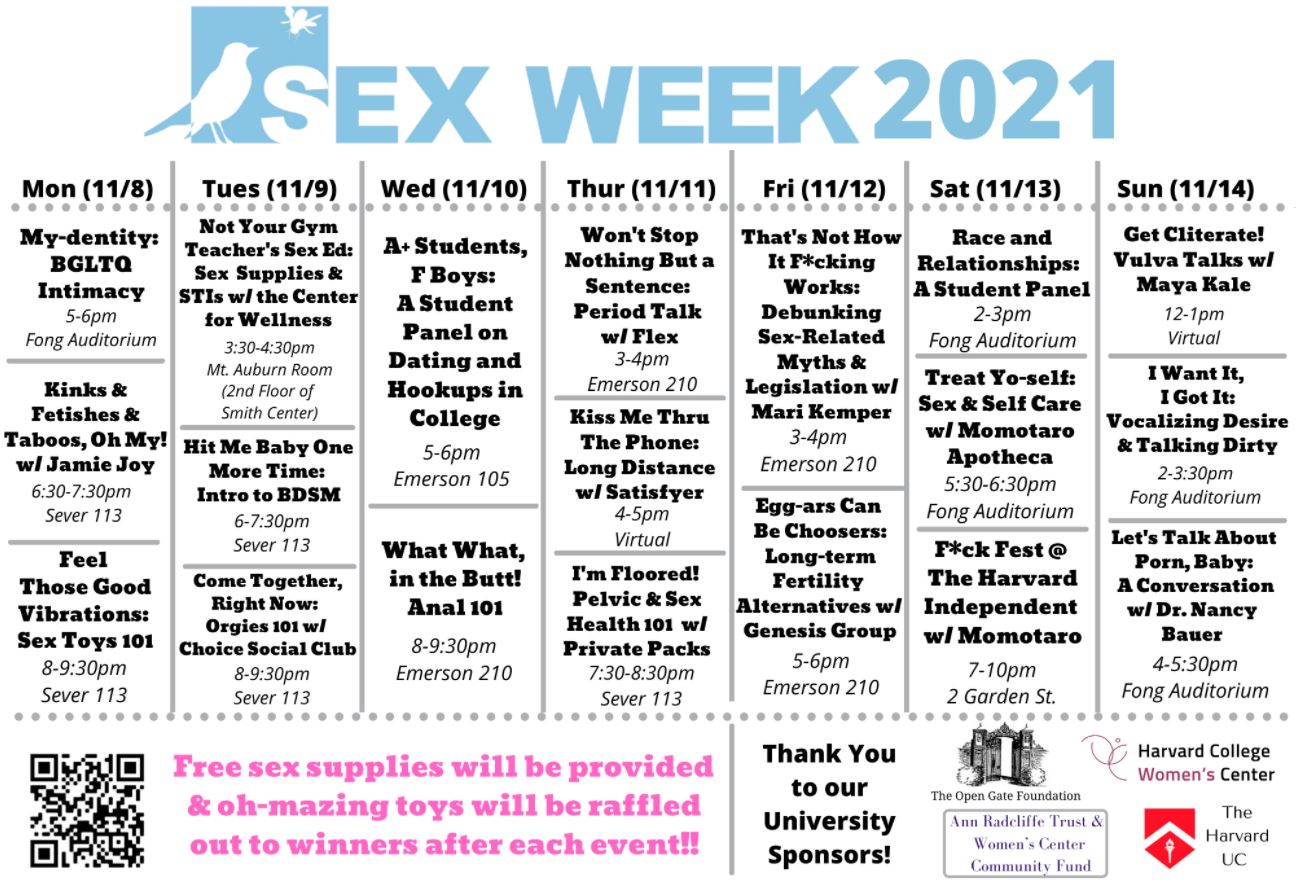 And "anyone with a uterus" is invited to a seminar about freezing eggs for free to preserve future fertility, it states on the Sex Week Facebook page.
According to the Sex Week calendar of events, about 20 different workshops and panels will comprise the festivities, which launched Monday and runs through Sunday.
Sex Week is hosted by the student organization Sexual Health Education and Advocacy Throughout Harvard College, or SHEATH.
Its co-president, Andie Turner, told the Harvard Crimson: "We include events that are as inclusive, diverse, encouraging of open dialogue as possible for students who both have come to Harvard with little to no sex education in their hometowns, which is my case, or students that had grown up in families or communities that have much more of an open discourse with regards to sexuality, sex intimacy, but just want to further their knowledge."
Fellow SHEATH co-president Karina Pimenta told the Crimson that student turnout so far has been much higher than in years past.
"This is the biggest attendance we've ever had for Sex Week ever, since its creation," Pimenta said. "We were a little stressed with how we're going to replan things to accommodate for that amount of people, but we're really happy with the turnout."
At the events, sex supplies and sex toys are given as prizes.
Harvard Sex Week 2019: students 'design and 3D print their own dildo'
Harvard Sex Week 2018: Sex during menstruation
Harvard Sex Week 2015: 13,000 condoms, 1,200 bottles of lube
Harvard Sex Week 2014: Workshop to teach students how to have anal sex
IMAGE: Shutterstock
Like The College Fix on Facebook / Follow us on Twitter