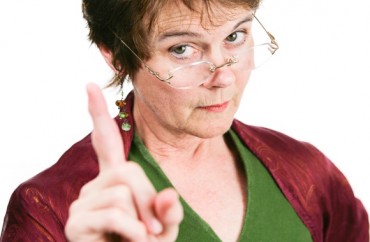 As universities look into purging individuals associated with the Trump administration and/or who believed there were election irregularities last November, Harvard Law School appears to be ahead the curve.
On the heels of the Harvard Institute of Politics ousting New York U.S. Representative Elise Stefanik for her views on vote fraud, The Crimson reports that Harvard Law students denounced a professor for his "unbelievably divisive" rhetoric, blasted Texas Senator Ted Cruz for his contesting the election results, and some Harvard Law faculty rationalized a second impeachment of the president.
In a letter addressed to Law School deans, groups including the Harvard Parity Project, the Equal Democracy Project and the Black Law Students Association allege Professor Adrian Vermeule used his Twitter account "to spread election disinformation." They say Vermeule spread conspiracy theories and even advocated violence; for instance, in one tweet he wrote that "principled conservatives" would be "the very first group for the camps."
Despite the tweet theorizing a danger to those not on the "extremist left," the groups argue the remark is "antisemitic" and not protected by academic freedom. They also complain that Vermeule has criticized the "liberalisation of abortion," same sex marriage and "allowing sexualised drag queens near young children."
Letter co-author Nicole Rubin said the impetus for the statement "several students [feeling] uncomfortable" with Vermeule's writings.
In Senator Cruz's case, over 900 Law School students contend his "false claims of voter fraud" and contest of the Electoral College vote are "utterly inconsistent" with his oath of office. Law professor Michael Klarman agrees, claiming the vote contest was "an attempted coup against democracy, just as was the simultaneous storming of the Capitol by a Trump-incited mob." Statement co-author Chris Kelly believes Cruz should be expelled from the Senate for his (alleged) "complicity in fomenting violence."
With regards to a second impeachment of Trump, Klarman said he thinks Democrats are pursuing it so as to force GOP politicians to go on the record "defending or criticizing the president." Klarman's peer Tomiko Brown-Nagin went further, alleging the mob which broke into the Capitol "did so at Trump's 'bidding.'"
"There should be no question that this attempt to impede the will of the people and the lawful transfer of power constitutes high crimes and misdemeanors," Brown-Nagin said. "Donald Trump must be held accountable for his actions using the tools of impeachment and removal laid out in the Constitution. The rule of law is at stake."
MORE: U. Michigan community wants resignation Trump-supporting regent
MORE: Middlebury may rescind Rudy Giuliani's honorary degree for 'insurrection'
IMAGE: Shutterstock.com
Like The College Fix on Facebook / Follow us on Twitter