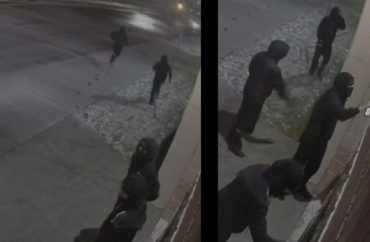 Graffiti likely 'diversion tactic used by the gang to avoid law enforcement detection,' police say
A graffiti investigation at an Idaho high school is the latest example of a hate crime hoax.
The Caldwell Police Department announced that the "white power" graffiti is not "motivated by hate but rather an act of intimidation between two rival Hispanic criminal street gangs from Caldwell."
The law enforcement agency recently wrote on its Facebook page:
Detectives believe that the "white power" tagging was a diversion tactic used by the gang to avoid law enforcement detection and was possibly done to exploit the recent protest at Caldwell High School. It is common for gang members to vandalize property in their attempt to create fear and intimidation within the community.
"I am proud of the investigative effort given by our detectives in this matter, who quickly determined this incident to not be a hate crime," the police chief stated. "Unfortunately, this incident has already affected the lives of many in our community."
Chief Rex Ingram further stated:
This appeared to be an organized act of violence by cowardly members of a local criminal street gang who attempted to cause panic, fear and intimidation. I promise that when we catch the suspects, the public will be able to see who they are because they won't be able to hide behind a hood or mask in a booking photograph.
The police first announced an investigation on January 19, but announced the following day it was not a hate crime.
The College Fix identified over a dozen hate crime hoaxes last year, including several on high school campuses.
Race hoaxes in 2022 included: the juvenile allegedly behind the bomb threats against historically black colleges and universities, a black man who trashed the University of Florida's Institute for Black Culture sign, and the "unable to verify" claim that white students surrounded a black female student at Sam Houston State University and poured water on her.
Roxbury, Massachusetts police last year debunked claims of racial taunts against black and Hispanic high school football players. Law enforcement in Michigan disputed the claim by a black Michigan student that the tearing down of his posters was "racially motivated."
MORE: Police close racist letter case after professor goes silent
IMAGES: Caldwell Police Department
Like The College Fix on Facebook / Follow us on Twitter