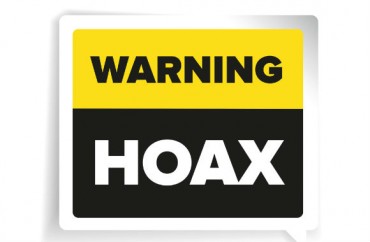 And six questionable racial claims
This year, The College Fix identified 14 campus hate crime hoaxes and six questionable claims of racial animus. Last year, The Fix identified 11 hate crime hoaxes.
The hoax that attracted the most widespread attention in 2022 is the claim by Duke University volleyball player Rachel Richardson that someone at a game against Brigham Young University kept yelling the n-word at her.
This is actually two hate crime hoaxes, because her godmother also claimed that someone yelled the word every single time the black volleyball player went to serve.
The hoax led the University of South Carolina women's basketball coach to cancel a game against BYU, even after the hoax had been debunked.
The University of Pacific canceled its game against BYU after the debunked hoax as well. Credit goes to BYU student and current College Fix reporter Thomas Stevenson for investigating this further on his campus.
Another Utah university remains at the center of a hate crime hoax, with activists continuing to claim the Ku Klux Klan recruited at the University of Utah.
A black student at the University of Utah melded together two claims to assert that the KKK recruited on campus and smeared poop on a black student's door. Records obtained show that the KKK recruitment had no merit – the only source was one student who overheard other students talking about the Klan being on campus. Still it did not stop student CJ Alexander from citing the KKK's "parading" on campus as proof the university had "failed the black community."
This also is two hate crime hoaxes, because Hanna Thandiwe, who made up the incident and posted about it on social media, created one hoax in addition to the original claim of the Klan on campus. The black female who allegedly had poop left at her door said she did not want to talk about the incident further, and it is not clear from the police reports that it was racially motivated.
Black students at Southern Illinois University-Edwardsville may have thought the KKK was on campus, after notes reading "BLACK PEOPLE DON'T BELONG" were found in a residence hall on campus. But the main suspect turned out to be a black girl named Kaliyeha Clark-Mabins, charged by the county prosecutor in February with three counts of disorderly conduct for filing a false police report.
If saying black people don't belong is threatening, even worse is writing "All [n-words] should die," which is what two black girls were caught on camera doing at Rosemont High School in Sacramento.
Be careful not to confuse that incident with the black student at a New York Catholic high school who wrote "[t]his school is filled with a bunch of [n-word]. Get out or else," nor the other Sacramento-area high school that had "colored" and "white" written above water fountains by a black student.
Another key to identifying hate crime hoaxes, in addition to requesting the police reports, is to find cases where the university won't release details on the suspect.
That is what happened at the University of Virginia where a black female in a "head scarf" named Zaynab Bintabdul-Hadijakien was charged for an attack on the Black Cultural Center. UVA officials would not identify the suspect, and even a police report redacted her race, but The College Fix dug around and found out she is a black female.
Other race hoaxes this year include: the juvenile allegedly behind the bomb threats against historically black colleges and universities, a black man who trashed the University of Florida's Institute for Black Culture sign, and the "unable to verify" claim that white students surrounded a black female student at Sam Houston State University and poured water on her.
Roxbury, Massachusetts police also debunked claims of racial taunts against black and Hispanic high school football players. Law enforcement in Michigan also disputed the claim by a black Michigan student that the tearing down of his posters was "racially motivated."
Not confirmed, but seems questionable
This year also saw questionable claims of hate crimes which were never confirmed or disproven.
For example, LGBT individuals at Harvard University claimed they received an email, echoing the language used by hoax perpetrator Jussie Smollett, that Cambridge was "MAGA Country."
Former Harvard student government president Michael Cheng alleged he received notes on his dorm that called him a "c****," a slur against Chinese people. The police only would say that the investigation was "closed" and refused to provide further details.
Curry College in Massachusetts, along with local police, also refused to provide any details on the suspect accused of leaving swastikas around campus. Sonoma State University likewise refused to release photos of two nooses.
The city of Grinnell's police department was more forthcoming with information about investigations into racial incidents at local Grinnell College, though black students never reported the vandalism of "14 vehicles" to the police department, though campus safety was informed.
A noose investigation at Stanford also remains up in the air, though the rope itself had been there for years.
Other questionable claims include: a Wright State University student who stopped talking to the police about an alleged vandalism against her dorm room and a Central Michigan University student who had no evidence that "F*** this n-word" was written on her dorm room door.
That did not stop campus officials from quickly condemning the incident.
However, sometimes hate crimes, or at least hateful acts between two races or religions, do occur.
A black individual and two white friends wrote a racial slur on a black student's dorm, although the police never charged anyone with a hate crime. Alston Willis was charged with harassment while the other individuals were given a warning for trespassing.
In a more serious crime, three black teens were charged with misdemeanor battery charges for assaulting a Chinese University of Wisconsin Madison student.
Likewise, a Muslim alumnus of the University of Illinois at Urbana-Champaign faced a hate crime charge for throwing a rock near Jewish students.
And a Chico State University janitor named Kerry Thao pleaded "no contest" after he advocated that Asians "kill whites and blacks."
Special mention
While not strictly a campus hate crime in the sense that it was perpetrated by a student or professor or occurred at a school, special mention goes to the academics who rushed to blame a deadly attack on an LGBT club on the "right-wing" — but the main suspect turned out to be mentally ill not just in his violent activity but in his identification as "non-binary."
"I have no doubt in the coming days we will learn that the motive of the 22 year old young person who turned to violence was influenced by hateful rhetoric online and within right-wing media," University at Buffalo Professor Ben Fabian commented soon after the shooting in a message to his peers.
But The Fix's extensive reporting on hate crime hoaxes should engender some "doubt" the next time allegations arise.
MORE: Michael Knowles highlights history of campus hate crime hoaxes
IMAGE: LinGrahpics/Shutterstock.com
Like The College Fix on Facebook / Follow us on Twitter