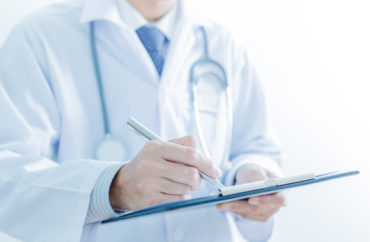 Harvard University, the University of Pennsylvania and the Yale School of Medicine all partner with entities backed by the Chinese military or the Chinese Communist Party, according to a report by the Washington Free Beacon.
The report notes that Harvard's T.H. Chan School of Public Health has partnerships with seven Chinese universities, six of which have "serious security risks," as they are "tied to other research on behalf of the People's Liberation Army."
"Three of the seven universities—Sichuan University, Xi'an Jiaotong University, and Tsinghua University—help develop technologies for Chinese defense, including the Chinese nuclear program," reads the report, adding, "All three of these universities have links to Chinese cyber espionage efforts."
Meanwhile, the Yale School of Medicine has a partnership with the City of Shenzhen, as well as a number of hospitals throughout China.
Further, the University of Pennsylvania's Center for Global Health boasts of a partnership with Peking Union Medical College, which, according to the Beacon, is directly overseen by the Chinese Communist Party's National Health Commission. This same commission has been "linked to human-rights abuses perpetrated against Uighur Muslims in Xinjiang," according to the Beacon report.
In the past year, the U.S. Department of Justice has arrested and convicted a number of American researchers on charges of secretly working for either the Chinese Government or the CCP. Some have been apprehended trying to flee the U.S. with sensitive biological research.
The story comes on the heels of a January Free Beacon report that found American universities had accepted over $88 million in funds from Chinese entities accused of cyberattacks and espionage.
Among the findings of the January report were:
"Duke University operates a joint-campus in China with Wuhan University, a public university that repeatedly carried out cyber attacks on behalf of the Chinese military. Northwestern University and the University of California Irvine have together received more than $4 million in research funding from an entity controlled by the Aviation Industry Corporation of China, a Chinese defense contractor that used stolen designs of American F-35 fighters to build planes for the Chinese military."
A U.S. Department of Education report released in October 2020 found over $6.5 billion in foreign contributions and contracts that had gone unreported by American colleges and universities. The report argued that such financial entanglements may often threaten America's security.
Read the full Free Beacon report here.
MORE: Former Ohio-based researcher pleads guilty to selling American medical secrets in China
IMAGE: PORTRAIT IMAGES ASIA BY NONWARIT
Like The College Fix on Facebook / Follow us on Twitter