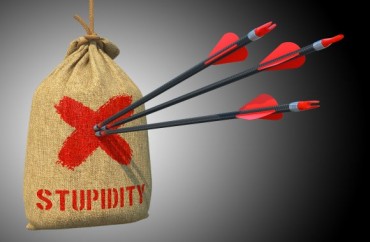 A wasted year 'confidently predicting catastrophe from things we can see'
One of the long-term problems in journalism is misleading and outright false science coverage.
It used to just be breathless stories about research that had never been replicated. The COVID-19 pandemic, however, has opened fertile new ground for journalists to make groundless assertions, especially on how personal behavior affects the spread of the virus.
Campus Safety, a trade magazine for campus panic porn, stated flatly that a giant party at the University of Colorado-Boulder was a "super spreader event" for the novel coronavirus. Its article ran on Monday – less than two days after the Saturday night party.
It was actually just regurgitating the same evidence-free claim in the misnamed Complex, a youth culture brand owned by Hearst and Verizon whose primary product is simplistic narratives.
The day after the party – which photos suggest was largely outdoors, and thus a low risk for transmission – Complex nonsensically claimed the gathering was a "super spreader event." The article was also poorly edited: The headline said 700 people were at the party, while the body said police estimated more than 1,000. (Boulder's Daily Camera said it was 800, also citing police.)
Notice a problem here?
Hey boulder, what is wrong with you? Ashamed to be associated with this school and town pic.twitter.com/i2PlqvMSx7

— Vinny Lupo (@vinny_lupo) March 7, 2021
MORE: Judge blocks NYU from suspending students for maskless party
If you're like many people in the past year who have learned more than they wanted about viral incubation periods, you know that the minimum period for an infected person to start transmitting the virus is two days.
Here's an explainer last fall from MIT Medical, which basically summed up the current state of research that you'll have trouble finding in the mainstream media:
While the Centers for Disease Control and Prevention (CDC) and other public-health authorities put the incubation period for the virus at 2–14 days, most people who become ill develop symptoms between five and six days after exposure. This is about the same amount of time needed, on average, for a PCR diagnostic test to be more likely than not to return a true-positive result.

On the other hand, research suggests that people who are infected with SARS-CoV-2, the virus that causes COVID-19, are at their most contagious in the 24 to 48 hours before they experience symptoms. But you would still expect there to be a few days between the time a person is exposed and infected and the time they begin actively shedding virus. If we figure that infected people who become sick typically start experiencing symptoms a bit more than five days after exposure, we can calculate that infectiousness would, on average, begin rising sharply about three days post exposure. In other words, it's safe to say that it would be exceedingly rare for anyone to transmit the virus earlier than two days post exposure; however, at some point after that, the risk would begin to rise significantly.
Few mainstream journalists would declare that a large Black Lives Matter protest was "violent" without evidence of, you know, violence committed by more than a handful of participants.
Yet when these articles ran, Campus Safety and Complex had zero evidence of any transmission. They just decreed that any large gathering (well, not for racial justice) was, by definition, a "super spreader."
The fact is, that assumption is obliterated by the past year of research on COVID-19 transmission patterns.
MORE: Universities violate their legal obligations with COVID-19 rules
Zeynep Tufekci, a University of North Carolina professor of information science who studies COVID-19 through the lens of complex systems, has been harping on this for a while.
Following another predicted "super spreader" that turned out to be nothing – the celebrating following UNC's basketball win over Duke – Tufekci said it was time to retire this lazy trope:
The amount of energy we spend confidently predicting catastrophe from things we can see while ignoring a year of evidence on where the high risk are—indoors, workplaces, mostly poor and minority essential workers, crowded housing, congregate living, elderly.
The amount of energy we spend confidently predicting catastrophe from things we can see while ignoring a year of evidence on where the high risk are—indoors, workplaces, mostly poor and minority essential workers, crowded housing, congregate living, elderly.

— zeynep tufekci (@zeynep) February 21, 2021
There has been exactly one documented outdoor transmission in a year of COVID-19 research, as University of Oxford bioethicist Euzebiusz Jamrozik noted this week. (The College Fix covered the study as a preprint, before peer review.)
"There is a huge incentive for scientists to find a well-documented case" of COVID-19 transmission outdoors, he tweeted: "It would be published in any top research journal immediately." The continued absence of evidence "suggests that outdoor transmission almost never occurs."
There is a huge incentive for scientists to find a well-documented case of #covid19 outdoor transmission

It would be published in any top research journal immediately

The fact that no cases have been reported for ~1 year, suggests that outdoor transmission almost never occurs https://t.co/djH1la8BND

— Infectious Disease Ethics (@ID_ethics) March 10, 2021
MORE: Want to get COVID-19? #StayHome
IMAGE: Tashatuvango / Shutterstock.com
Like The College Fix on Facebook / Follow us on Twitter