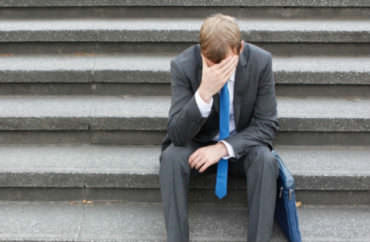 Didn't investigate his claims that accuser forced herself on him while he was drunk
Florida's Rollins College got on the national radar two years ago for a heated dispute between a Christian student and a Muslim professor. It also has a senior administrator known for blaming white women for violence against people of color.
With a court order Monday, the private college may have a new reputation: judging accused men guilty to appease anti-rape activists and the media, even after getting struck down in court.
U.S. District Judge Roy Dalton refused to dismiss a gender-bias lawsuit against Rollins, alleging that it expelled a male student after ignoring evidence in his favor while overlooking deficiencies in his accuser's evidence.
There were no eyewitnesses to the sexual encounter between "John Doe" and "Jane Roe." Though the 22 people interviewed in the investigation gave "conflicting accounts," their testimony revealed that Roe could also be prosecuted under Rollins policy for taking advantage of an intoxicated Doe. The male student also alleged he faced retaliation during the investigation.
The judge allowed Doe's Title IX claims to move forward under two theories – erroneous outcome and selective enforcement – and also greenlit his breach-of-contract claim.
Rollins treated the parties differently from the start, according to Dalton's summary of the allegations. It rejected testimony from Doe's witnesses "based, in part, on the male witnesses' fraternity associations," while crediting testimony from Roe's sorority witnesses "without making the same leap" about sorority connections.
The college also "excused any inconsistencies" in Roe's narrative about whether she "verbalized consent," and made "irrelevant, inflammatory, and conclusory statements" about Doe's sexual history to disregard his assessment of consent, Doe alleges. Rollins policy bans its consideration of "irrelevant prior sexual history" in sexual-misconduct adjudications.
The avalanche of negative public attention against Rollins for its handling of sexual-misconduct complaints by female students led the college to prejudge Doe guilty "to protect its image," Dalton's summary states.
USA Today reported on the "Slut Walk" that its female students staged to protest slut-shaming, and the student newspaper published an op-ed criticizing the Department of Education's revocation of Obama administration Title IX guidance.
When the college faced criticism from the due-process perspective, however, it "buckle[d] down" on its criticized procedures.
Judge allows anti-male bias… by on Scribd
MORE: Columbia can be sued for prejudging male in response to external pressure
Media coverage of a previous gender-bias lawsuit against Rollins, known as Mancini, noted that the college deprives accused students of a hearing or cross-examination. Reason reported that Nicholas Mancini alleged that Rollins told him to "stay quiet" about his own allegations – that his accuser "initiated all physical contact" without getting his consent and stopped the activity herself because she has a boyfriend.
The Orlando Sentinel reported that he might have been the victim in another way. Mancini had returned to his room "after a night of drinking" when the unnamed female entered and started kissing him. She accused him of sexual assault more than a year later. Title IX coordinator Oriana Jimenez is named as a defendant in both suits.
"Altogether, these articles display a Rollins-specific concern with campus attitudes towards sexual assault, specifically victims being taken seriously, and administrative concern that mandated procedures weren't doing enough," Dalton wrote. The college investigated Doe's claims "amidst a clamor of public and campus scrutiny over its treatment of sexual assault complaints by female students" and "increased scrutiny with the Mancini litigation."
He refused the college's request to strike Doe's references to the Mancini case, saying they were "clearly relevant and material" in the context of Doe's erroneous-outcome claim. The judge also faulted Rollins for inventing a claim – "disparate impact" – that Doe never made, and rebuked the college for falsely claiming the lawsuit was "unwieldy" and included "irrelevant or immaterial" claims, which would violate filing rules.
Because Rollins had "credible information" that Doe was intoxicated during his encounter with Roe and faced retaliation during the investigation, yet never investigated or encouraged him to file a complaint, the lawsuit can proceed on selective enforcement as well, the judge said.
Dalton also mentioned that Doe claimed he was hit with "the severest form of penalties" – technically, "permanent separation" from the college and a ban from alumni events – because he's male.
The judge cited previous rulings from two federal appeals courts that aren't his own, highlighting parallel allegations.
More than two years ago, the 2nd U.S. Circuit Court of Appeals ruled that Columbia University could be sued for gender bias because it allegedly discriminated against a male student under "mounting pressure from public criticism" of its sexual-assault investigations.
Less than a year ago, the 6th Circuit ordered Miami University to turn over evidence of alleged "patterns of gender-based decisionmaking" in Title IX proceedings. That case also featured external pressure on the public university in response to a previous lawsuit, and allegations that it ignored evidence that the female accuser violated its sexual misconduct policy as well.
Dalton's approval of the breach-of-contract claim is notable because it suggests accused students only have to plausibly claim that the "investigatory and adjudicatory process" was not "essentially fair," according to Brooklyn College Prof. KC Johnson, who chronicles Title IX litigation.
The judge said it's a plausible breach of contract that the college "used a biased investigator who assessed Jane Roe's account as credible" over Doe's, didn't let him question her in any way, "reached the outcome without sufficient evidence" and failed to comply with "federal law and the Clery Act," as Doe alleges.
MORE: University must turn over records that could show 'patterns' of anti-male bias
IMAGE: Happy Stock Photo/Shutterstock
Like The College Fix on Facebook / Follow us on Twitter