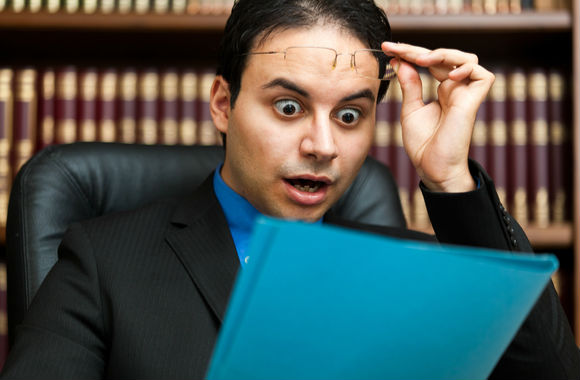 It argued due process incites 'campus sexual assault on a mass scale'
Rensselaer Polytechnic Institute is banned from punishing a student found responsible for sexual assault, given the "reasonable likelihood" that it discriminated against him as a male, a federal judge ruled last week.
U.S. District Judge David Hurd granted a preliminary injunction against the private New York university, citing procedural irregularities in the adjudication of "John Doe" and RPI's disparate treatment of his own sexual assault claims against his accuser.
It's not Hurd's role to "resolve the nettlesome question of how to properly create an environment" where women can seek justice for sexual assault without assuming all accusations are true, the judge wrote.
"Rather, it is enough to say this: whatever answer may come to the question of how to secure the rights of an accusing woman and an accused man, that answer cannot be that all men are guilty," he continued. "Neither can it be that all women are victims."
John has provided enough evidence that RPI likely "has come down on the opposite side of that truth," according to the judge, who prohibited the university from conducting a disciplinary hearing against John while his lawsuit proceeds.
Hurd criticized RPI's decision to use its 2018 Title IX policy, which affords fewer rights to accused students, than the Title IX policy it implemented Aug. 14, when the U.S. Department of Education's new Title IX regulation took effect.
MORE: Hurd smacks down Syracuse for ignoring accuser's credibility problems
While "Jane Roe" filed her complaint in January, RPI rejected John's appeal after the new policy took effect. Hurd ruled that it didn't matter that the department didn't make its regulation retroactive, because it wasn't even clear what the department meant by "retroactive."
"Such disregard for the inevitable administrative headaches of a multi-procedure approach" – subjecting John's ongoing case to the old policy – "certainly qualifies as evidence of an irregular adjudicative process," he wrote.
Hurd blasted RPI for arguing that waiting to judge John until his lawsuit was resolved would "provide carte blanche for engaging in rape, sexual misconduct and sexual harassment":
It is troubling enough that defendant frames protections for one individual's due process rights, whether that individual be male or female, as inciting campus sexual assault on a mass scale. But far worse is that by its own litigation position defendant seems already to be considering plaintiff to be guilty of violating the policy without giving him any opportunity to challenge its evidence.
The ruling is "one of the strongest court decisions to date about accused students' right to a fair process," Samantha Harris, a lawyer at Mudrick & Zucker and senior fellow at the Foundation for Individual Rights in Education, told The College Fix in an email.
It provides a "really helpful precedent that when a school has procedures in place to provide students with due process protections, but chooses not to do so, that may be a sign of discrimination," she said. Harris suspects there will be other cases where "schools try to get away with providing fewer protections than regulations require."
Neither RPI nor John's lawyer Julie Nociolo responded to calls or emails from The Fix asking for comment on the court's decision.
Dismissed his complaint: 'failure to prove he did not willingly consume alcohol'
John and Jane – a senior and freshman – had a complicated sexual history. They met on Tinder nearly a year ago and had consensual encounters on multiple occasions in January.
After one encounter, she claimed John was recording her getting dressed without her consent. Jane called a friend to pick her up and John told the friend he deleted the videos.
She invited him over to her dorm room overnight in late January, intending to continue arguing with him about the videos. John claimed he walked over because he was too drunk to drive, and that Jane "plied him with excessive amounts of alcohol" while she stayed "sober the entire night." They had consensual sex.
Their stories differ starting at 3 a.m., according to Hurd's summary. John said Jane pressured him to have sex a second time despite his lack of condom, including anal intercourse, and told him to hold her neck.
Jane agreed that John had trouble getting out of bed after the second intercourse and was acting "different from usual." He told her he was under the influence of "a couple substances."
MORE: RPI tied for worst sexual misconduct policy among elite schools
John claims he took medical leave from school due to the psychological trauma of Jane coercing him into sex.
Jane's account says she asked John to put his hands around her neck in the first consensual encounter that night, but that he did it again without her consent when they started arguing after the sex. She told the investigator she may have "unwillingly" had sex with him, fearing he would hurt her if she didn't.
John again initiated sex with Jane without her consent in the morning, and kept going "a couple more seconds longer" after she told him to stop because the intercourse was painful, she alleged.
John didn't file his own complaint against Jane, alleging he was "too intoxicated to consent," for more than four months after she filed hers. On Aug. 4, the university found him guilty of sexual assault and dismissed his complaint against Jane.
RPI cited John's alleged "participation in complex conversation, recall of details, ability to leave and re-enter" her room for a smoke, and "failure to prove that he did not willingly consume alcohol or initiate sexual activity" as reasons why his complaint was "insufficiently credible." It denied his appeal Aug. 25 – 11 days after its new policy was in place.
MORE: RPI claims it has 'eminent domain' over public sidewalk
Jane's complaint not held to same 'fabricated requirements' 
RPI argued that it wasn't bound to move John's case to the new Title IX policy – which would have given him more rights as an accused student – because Jane's accusation was made before Aug. 14.
Hurd disagreed, arguing the university made its own job harder so it could deprive John greater protections, "such as the right to cross-examination[,] that have long been considered essential in other contexts."
Whether the feds "would have penalized RPI for not complying with the new rules or not, it could easily have implemented the 2020 policy for Doe's hearing because it must implement that policy for all future Title IX complaints," the judge wrote.
John has provided "ample evidence" that RPI made an "adverse action" against him and used "an irregular adjudicative process" by sticking with the 2018 policy after the 2020 policy took effect. The judge said John's case was so strong that it wasn't important at this point that he had little evidence of "pressure" on RPI to judge all accused males guilty.
The university itself suggested its decision was motivated by sex, given the double standard it applied to John's complaint against Jane, Hurd wrote.
RPI said that John did not prove he involuntarily drank alcohol or that he didn't initiate sex with Jane – a "bizarre" rationale, in Hurd's words.
"This raises a powerful inference of sex discrimination," the judge wrote:
After all, RPI's reliance on these twin findings is curious considering that even the 2018 policy makes no mention of voluntary consumption of alcohol as a factor … Any carveout based on voluntary intoxication must be cleverly hidden indeed to hide among such plain language.
If you looked up "benchslapped" in the dictionary, you'd see this passage from the decision enjoining RPI from trying a student accused of sexual misconduct under its old policy: pic.twitter.com/KAdpeMt5Pa

— Samantha Harris (@samk_harris) October 16, 2020
MORE: RPI will charge students with 'hate speech' if opinions aren't 'civil'
Besides policy irregularities, the judge said the evidence used for and against Jane and John makes RPI's decision seem gender-based.
RPI simply did not have enough evidence to conclude that John had "complex conversations" that showed his capacity to consent. Even Jane waited until John filed his own complaint to suddenly claim that he was "completely coherent," Hurd said.
Its other two grounds for dismissing John's complaint "fare similarly poorly when compared" to its acceptance of evidence for Jane's complaint.
The university had claimed John was "steady" on security camera footage, but "glosse[d]" over his unexplained pause on the staircase, the judge wrote.
In contrast, RPI ignored the fact that "every witness … told a different story" when interviewed for Jane's complaint. Only one mentioned the first consensual encounter, and another said John was "apparently very out of it" in Jane's room.
In short, Jane's complaint was not "subjected to" the "fabricated requirements" that John's claim was.
"That inequitable treatment provides not inconsiderable evidence that gender was a motivating factor in RPI's treatment of Doe," Hurd wrote:
[I]t would be difficult to conceive of a more similarly situated female student to Doe than Roe, who was accused of sexual assault stemming from the same night and same incident that brought her allegations against him. Yet his claim against her was dismissed, while her claim against him remains.
'Absurd' argument requires 'indefinite maintenance of an alternative procedure'
RPI even tried to argue that Hurd's court had no jurisdiction to go beyond the Department of Education's statement in the Title IX regulation that it wouldn't be applied retroactive to Aug. 14.
Relying on the "preamble" to the regulation and a blog post by the department's Office for Civil Rights, the university claimed that Hurd is "bound to defer to an agency's interpretations of regulations that it promulgates" under a 23-year-old Supreme Court precedent known as Auer.
John argued that a preamble has no "force of law" and the blog post didn't include the department's "substantive expertise." Hurd said the preamble itself was ambiguous on the meaning of "retroactivity," and that John was right that the blog post was not "authoritative."
The judge cited "logistical problems" with RPI's interpretation. Since a sexual assault claim can be filed long after it happened, the "absurd – yet necessary" result would be the university's "indefinite maintenance of an entire alternative procedure" for any long-delayed reports of pre-Aug. 14 assaults.
RPI is wrong that John faces no "irreparable harm" from being judged under the 2018 Title IX policy, Hurd wrote.
He would lack "important due process protections afforded by the new Title IX rules and the 2020 policy" and already has "substantial evidence that the factfinder is biased against him" as a male: "It is the fear of gambling his future on a rigged game that plaintiff asks to be freed from, not the fear of losing the game itself."
Hurd said he's "willing to entertain" lifting the injunction if both John and RPI agree to move forward under the 2020 Title IX policy.
This may be the most incredible line from the RPI opinion, and it will resonate with everyone fighting for fairer procedures in campus tribunals: "It is the fear of gambling his future on a rigged game that plaintiff asks to be freed from, not the fear of losing the game itself."

— Samantha Harris (@samk_harris) October 16, 2020
MORE: RPI somehow gets even worse on free speech
IMAGE: Minerva Studio/Shutterstock
Like The College Fix on Facebook / Follow us on Twitter