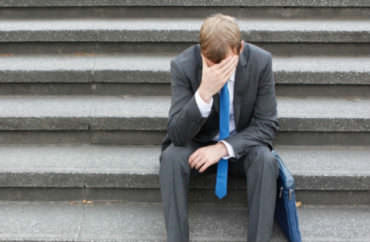 About to graduate and had a job offer when university told him
Just days before a university hearing that could have resulted in expulsion for an accused student, a federal judge stepped in, warning the University of Virginia it may not even have authority to punish him.
Senior U.S. District Judge Glen Conrad cited the off-campus nature of the alleged sexual assault and the fact that it involved a female who had no connection to the public university.
It was an incredibly quick response from the legal system: "John Doe" sued on Tuesday and had a teleconference hearing Thursday with Conrad. The next day, the judge granted the preliminary injunction against today's scheduled university hearing.
John has already completed all the requirements of his degree and has no reason to return to campus. He was told in May that his degree would be withheld pending the results of the proceeding.
If today's scheduled UVA hearing had happened – a review panel that adjudicates contested findings by the investigator – its decision could not be further appealed. An affirmation of the investigator's report would mean John never gets his degree.
The incident in question, however, is more than two years old. John was a sophomore when "Jane Roe" accompanied John to his private, off-campus apartment and they engaged in sexual activity.
"Roe was not a University student or employee, and she was not involved in any programs or activities offered by the University," Conrad wrote – the conditions under which UVA must take action under Title IX.
The university didn't know about her allegations for more than a year because she reported John to law enforcement. A police officer told Emily Babb, Title IX coordinator, about the ongoing year-plus investigation last August. (The ruling makes no further mention of the police investigation.)
John Flood, Title IX investigator, did interviews and issued a draft report last fall. But Babb didn't tell John until four months later – on the eve of graduation, when he already had accepted a job offer – that his degree would be withheld until the matter was resolved.
Flood's report, issued three weeks after Babb's notice, admitted that John's accuser had no connection to the university, but found "sufficient evidence" that he was responsible for "nonconsensual vaginal penetration at Doe's off-campus apartment."
UVA twice ignored John's lawyer warning that he would sue the public university for lack of jurisdiction, according to Conrad's summary.
MORE: Conrad finds 'Jackie' not protected in Rolling Stone defamation suit
Facts of this case highly unusual: accuser not a UVA student, inv'n lasted well beyond 60 days, UVA decided to move forward w/hearing affirming student's guilt only after his graduation day had passed. Full ruling below.https://t.co/Ei8WQDeAvZ

— KC Johnson (@kcjohnson9) June 28, 2019
During the teleconference hearing Thursday, UVA admitted John "may have a colorable argument" on jurisdiction; that it had "no formal process in place" for him to challenge its jurisdiction during the proceeding; and that he wouldn't be allowed to raise the argument at the scheduled review-panel hearing.
Incredibly, the university insisted that the hearing go forward, claiming "Doe had failed to demonstrate that he would suffer irreparable harm" if the review panel expelled him.
Conrad disagreed, saying John is likely to succeed on the merits of his procedural due process claim.
The judge cited a 2016 ruling against Virginia's George Mason University that found a student's expulsion for sexual misconduct "implicated a protected liberty interest," at least for public universities like UVA and GMU.
Under the due process clause of the 14th Amendment, and UVA's own Title IX policy, the university likely didn't afford John the requisite due process. Conrad cited the off-campus and non-student nature of the allegations, and the fact that John had already completed his degree requirements when the final investigative report was finally issued a month ago:
Notwithstanding Doe's colorable challenges to the University's jurisdiction and authority to discipline him under the Title IX Policy and Procedures, the University has not afforded him any opportunity to be heard on these threshold issues, and has confirmed that such opportunity will not be provided at the Review Panel Hearing.
UVA couldn't even cite "any interest that would justify the imposition of severe penalties without affording an accused individual the opportunity to challenge" its jurisdiction, the judge wrote.
The university is also wrong about irreparable harm, which is "presumed" by courts to occur when constitutional rights are threatened, Conrad said, emphasizing the word. He cited rulings by other federal courts that note expulsion "could drastically curtail future educational and employment opportunities" and is "not readily compensable in money damages."
UVA's least credible argument would be that the campus community would be harmed if the review-panel hearing didn't happen today, Conrad wrote.
John is no longer on campus; there's no way his accuser, a non-student, could be "unduly prejudice[d]" by a preliminary injunction; and UVA has offered no explanation for vastly exceeding the 60-day window for investigations to be completed under its own policy, according to the judge.
The university can argue its case in supplemental briefs to Conrad ahead of a tentatively scheduled Aug. 21 hearing.
MORE: Stanford investigates graduate for Title IX claims from 8 years ago
IMAGE: Happy Stock Photo/Shutterstock
Like The College Fix on Facebook / Follow us on Twitter