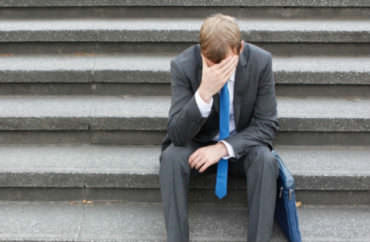 Did Yale even meet the 'preponderance of evidence' standard?
Nearly three years after Yale's former basketball team captain sued the university for railroading him in a Title IX proceeding, a jury will get to hear his story.
U.S. District Judge Alfred Covello rejected Yale's motions for summary judgment on several claims by Jack Montague, even as the judge said Montague hadn't shown real evidence of gender bias against him.
Yale expelled Montague on the cusp of the basketball team's first appearance in the NCAA tournament since 1962. He claimed the expulsion was intended to make him the "poster boy" for campus sexual assault, so Yale could show the community and Department of Education that it was tough on sexual perpetrators.
Covello said there were "genuine issues of material fact" for a jury to explore in Montague's claims for breach of contract and lack of "basic fairness" in his proceeding.
A jury will also investigate whether Title IX officials had an "improper motive" in attending meetings that allegedly pressured his accuser to participate in a formal complaint against him.
Brooklyn College Prof. KC Johnson, who has chronicled more than 300 lawsuits by accused students, said Covello appeared to be the first judge to question whether a university botched the "preponderance of evidence" standard mandated by the Obama administration in its 2011 "Dear Colleague" guidance.
MORE: Montague says Yale ignored rules, evidence to judge him a rapist
In what I believe is a first in the 300+ fed'l lawsuits from acc'd students, judge denies summary judgment to @Yale on Montague claim that the university failed to properly apply the preponderance standard. Notes that Montague presented winnable claims on partiality of hearing. pic.twitter.com/LhPB9ZlF1w

— KC Johnson (@kcjohnson9) April 1, 2019
No deference owed to Yale for issues outside 'genuinely academic decision'
Montague's allegations concern two proceedings by Yale's University-Wide Committee on Sexual Misconduct. His punishment from the first figured into his expulsion from the second.
He had been found responsible for sexual harassment in a seemingly nonsexual incident: drunkenly stuffing a paper plate down a female student's tank top at a pizza parlor off campus.
But in the second proceeding, which concerned sexual assault, Yale officials suggested to his accuser that another woman had previously filed a similar complaint against him, according to Montague.
It was this misrepresentation, he said, that convinced "Jane Roe" to participate in the formal complaint against Montague without being identified as the "complainant." Instead, the Title IX office would file the complaint itself. If Roe had instead chosen an informal complaint, Yale could not have expelled Montague.
Roe and Montague had a sexual relationship that developed from touching to intercourse over the course of several weeks in fall 2014. Roe only termed one of their encounters nonconsensual, and she returned to stay the night with him after the alleged sexual assault.
Covello quickly dispensed with Yale's first argument, that the judge owes the university "deference in its disciplinary decisions." That only applies to judicial review of a "genuinely academic decision," so Covello can consider Montague's breach-of-contract claims.
Even if Covello agreed with Yale that he could only review its discipline under an "arbitrary and capricious" standard, "Montague has demonstrated an issue of fact for the jury" on that very issue, the judge said.
He also denied Yale's motion on whether Montague had exhausted his "administrative remedies." The accused student had said there was "no mechanism to challenge [the] jurisdiction" of the University-Wide Committee that judged him. Covello said the precedent Yale cited was "specific to employment disputes regarding tenure," and thus irrelevant here.
But the UWC indeed had jurisdiction over the paper-plate incident that preceded its sexual-assault adjudication and provided the grounds for Yale to ramp up Montague's punishment, the judge said.
UWC member David Post, who would later chair Montague's second proceeding, said the shirt-stuffing behavior was on the "edge" of the committee's jurisdiction, and he questioned whether other UWC members would see it as sexual. But that doesn't nullify the committee's jurisdiction under Yale's written rules, and in any case Montague didn't challenge its jurisdiction for two years, Covello wrote.
He also approved Yale's motion for summary judgment on whether the paper-plate finding followed the university's sexual misconduct policies.
Contrary to Montague's claim, UWC policies don't require "skin-to-skin contact" or "pre-meditation" for sexual harassment, Covello said. Montague's claim that no one would view such an act toward a man as sexual harassment is "conclusory, immaterial, and insufficient."
MORE: Montague says Yale official served as prosecutor, then jury
Confidentiality, intentional manipulation, other rule violations going forward
The judge allowed Montague's next several claims, concerning breach of contract in the second UWC proceeding with Roe, to be heard by a jury. Covello said he must view "all inferences and ambiguities" in the evidence "in a light most favorable to the nonmoving party," meaning Montague.
Montague had claimed that officials lied to Roe by telling her they couldn't keep her identity a secret, which helped convince her to participate in the formal complaint.
Before Roe had decided how to proceed, Yale told her that Montague had "already received sensitivity training but did not reveal the fact or substance" of the first UWC proceeding, involving the paper-plate incident, Yale argued.
Since sensitivity training is not necessarily the result of a sexual misconduct finding – it can be given to "self-referred" students, or those referred by a dean – this was not "tantamount to a disclosure" to Roe of Montague's misdeed.
But Montague responded that Angela Gleason, deputy Title IX coordinator, told Roe that Montague "had already been given a recommendation for training after a previous complaint and so that option was no longer open to him." The accuser was "especially motivated to participate" because she heard about another complaint filed against him.
"Montague has provided sufficient evidence to establish a dispute over whether Gleason's disclosures to Roe were a breach of the confidentiality provisions of Yale's UWC
procedures or motivated Roe to file a formal complaint," Covello wrote. He cited the provost's statement on UWC procedures, which "impose strict and unequivocal confidentiality obligations regarding documents" connected to a proceeding.
Yale claimed that Montague hasn't shown evidence of "pressure or coercion" by Gleason, Senior Deputy Title IX Coordinator Jason Killheffer, Title IX Coordinator Stephanie Spangler or General Counsel Susan Sawyer. All they did was meet to "discuss the allegations," and hence they did not "intentionally" manipulate UWC procedures to launch a formal complaint.
MORE: Yale thinks its campus is more dangerous than Detroit
Montague claimed they violated their "duty of impartiality" by meeting to plan how to induce Roe to participate in the complaint. Covello said the student had provided "sufficient evidence in his other breach of contract counts" for a jury to consider whether Roe was pressured, so it could also consider whether the officials intentionally manipulated UWC procedures.
Yale also lost its motion on whether it violated UWC rules by allowing the "full participation" of Roe in the hearing, despite her not being the identified complainant. Officials claimed the UWC has "a practice of allowing" such an arrangement for the "primary witness," but Yale's written procedures say that "only the complainant and the respondent" can make a "brief statement" at the hearing.
Montague claimed that Roe was treated as the complainant for all intents and purposes: She gave "an emotional opening statement about the incident and the effect it had on her" and attended the entire hearing. Covello deemed these "issues of material fact" for the jury.
The judge said the parties disagreed on the meaning of a key UWC phrase: "resolution of an informal complaint."
Post appointed himself hearing chair after meeting with Roe, before she had decided whether to participate in a formal complaint. In Montague's view, this counts as Post's participation in the resolution of an informal complaint, and hence bars him from chairing the hearing under UWC rules.
Yale said Post only met with Roe to answer her questions about the UWC process "after she indicated she might be interested in a formal complaint," but Montague said Post offered her "comfort" by saying the Title IX office itself could file the complaint. The university also didn't tell Montague about Post's "pre-hearing ex parte role," which had he known, Montague would have demanded Post's recusal.
Post participated in a meeting with other officials about the Montague case two days before Gleason asked him to be "on standby" during her Nov. 6 meeting with Roe. Gleason testified this was the first time she asked Post to do that, and Roe didn't agree to participate in a formal complaint until three days later.
This created another issue for the jury to resolve, Covello said: whether Post violated UWC rules by appointing himself, and then "motivated Roe to change her informal complaint into a formal complaint."
She agreed to more than 'touching,' but fact-finder watered it down
Montague and Yale disagreed on the strength of the evidence used by the UWC – and the evidence it downplayed – to find him guilty of sexually assaulting Roe. Covello said it was enough for a jury to consider the "impartiality of the hearing" – whether there was truly a preponderance of evidence against him.
Montague said the fact-finder and panel "failed to seek exculpatory evidence, cast Roe's inconsistencies as consistencies, placed unfair weight on a supposed inconsistency in Montague's recollections, failed to probe Roe's motive, and transformed and obliterated undisputed evidence to remove facts which raised questions about whether Roe consented."
The university relied on Roe's claim that she told Montague "three times" she didn't want to have intercourse, and never consented "by word or action." But the panel ignored Montague's testimony that he and Roe "changed positions during intercourse" and that Roe had no good explanation for "why she returned to his apartment and stayed the night," he claimed.
The fact-finder also materially changed what Roe admitted to doing – nonverbal consent to "digital penetration" – and instead rendered it as consent to "touching her genitals." Because Yale relied on Roe's claim that she set down rules with Montague – only sexual acts "short of intercourse" – her consent to digital penetration might have been seen as evidence that she "changed her mind" about intercourse.
But because Yale was under pressure to be "tough on perpetrators" and wanted to use "his popularity as the captain of the basketball team" to show it was being tough, it ruled against Montague without meeting the required evidence standard, he said.
Covello denied Yale's motion on "duty of fairness," finding genuine issues of material fact. Montague had argued that the second proceeding, "considered as a whole, deprived him of basic fairness" since he was not given "adequate notice of the complaint" or "opportunity to respond to the recommended penalty in advance."
MORE: Yale may have violated federal law by destroying Title IX notes
The decision to expel rather than reprimand him was arbitrary and capricious, based on his status as team captain, he said: "his fate was virtually guaranteed."
Two officials, Gleason and Killheffer, will also face the scrutiny of a jury for their alleged "tortious interference with a contract" – misrepresentation or fraud that led Roe to participate in a formal proceeding against Montague.
This is based on Covello's earlier ruling on Gleason's alleged breach of confidentiality, and Killheffer's admission that he was in the planning meetings to convince Roe to formally participate. "Montague provided some evidence to demonstrate a genuine issue of material fact with respect improper motive behind the November meetings, which Killheffer and Gleason attended," the judge wrote.
Yale's main victory in the ruling was getting Title IX claims thrown out before a jury could examine them.
Montague made hay over Yale's fall 2015 training for Title IX and UWC personnel, where members of his tribunal and other officials allegedly showed gender bias. But Covello said the statements cited by Montague "were taken out of context and do not create a genuine issue of material fact."
For instance, Spangler said "we don't have enough complaints," but she was talking about surveys that showed alleged victims weren't reporting incidents at a "high rate." Montague has not even shown "indirect evidence that he was disciplined because he was male," the judge said.
MORE: Yale tries to extort another $3,000 from Montague
IMAGE: Happy Stock Photo/Shutterstock
Like The College Fix on Facebook / Follow us on Twitter