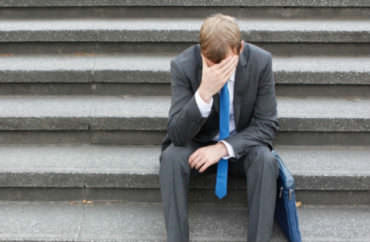 UPDATED
Was he 'dissuaded' from filing his own complaint?
A private Iowa university will face trial over whether it enforced sexual-misconduct rules against a male student but not a female student when each accused the other of sexual assault, violating Title IX.
U.S. District Judge Rebecca Goodgame Ebinger also refused to throw out Thomas Rossley Jr.'s claim that Drake University breached its contract with him by failing to investigate his allegation against "Jane Doe."
The case stands out from other Title IX litigation in several ways. Rossley Jr., who was expelled, claimed the university failed to accommodate his learning disability in the Title IX proceeding. His accuser also admitted to performing oral sex on him at a time when Rossley Jr. claims he couldn't consent, but was never investigated.
His father Tom (below), a longtime Drake trustee, also sued the university for "Title IX retaliation" because Drake fired Tom after he argued internally that his son was being treated unfairly. Judge Ebinger threw out the father's Title IX claim this summer, saying his position at Drake was not covered by Title IX, but his lawsuit is continuing on other grounds.
Drake is the first college to lose a motion for summary judgment on a Title IX claim since the Obama administration released its controversial Title IX guidance, according to Brooklyn College Prof. KC Johnson, who closely tracks Title IX litigation.
The guidance was rescinded a year ago by Education Secretary Betsy DeVos. While a draft of its proposed Title IX regulation was leaked in August, the department has yet to release its final proposed regulation.
MORE: Rossleys claim female assaulted son, Drake fired dad for protesting
Limited ruling conceptually, but @DrakeUniversity becomes the first school among post-DCL lawsuits w/denial of summary judgment motion on TIX count.https://t.co/BTyuBGoE9r

— KC Johnson (@kcjohnson9) October 12, 2018
He simply 'assumed' the university would 'follow up'
Most of the claims by Thomas Rossley Jr. were thrown out, including Drake's alleged violation of the Americans with Disabilities Act and gender bias in delivering an "erroneous outcome" in the proceeding.
Rossley Jr. argued that his attention deficit hyperactivity disorder, dyslexia and "word-retrieval issues" required Drake to let him bring a companion to his initial meeting. Investigators should have also been required to write down questions for him, and he should have been given more time to speak at the hearing.
In contrast, the university forced him to "act as his own legal representative" in a nine-hour hearing, "despite knowing full well" about his language disability, according to his father's lawsuit.
Judge Ebinger said Rossley Jr. didn't specifically request accommodations for his disability, however. The student simply "assumed" the university would "follow up" with him after he said he takes Adderall, and his "personal representative" asked for extra time during the hearing "as an issue of procedural fairness," rather than disability.
Drake was not on "constructive notice" that Rossley Jr. needed accommodation in a disciplinary proceeding simply because he had asked for accommodations in academic settings, which "addressed different contexts," the judge said. Further, his father had no recognized legal right to request an accommodation on behalf of his adult son.
'Retaliatory' to accuse your accuser?
"However, there are genuine issues of material fact" as to whether Drake "selectively enforced" its rules against Rossley Jr. because of his sex, which must be considered in a trial, Ebinger ruled.
The issue first depends on whether Rossley Jr. and Doe were "similarly situated," given that both claim they couldn't consent but reported the allegations against each other in different ways.
Doe went to the Department of Public Safety, and Rossley Jr. accused her when he met with Jerry Parker, acting dean of students, and Title IX Coordinator Kathryn Overberg. At that time he said he didn't want to file a complaint "right now" and was just "verbalizing" the issue, according to Ebinger.
But it's an open question whether Drake "dissuaded" him from filing a complaint. Rossley Jr. claims he was told that accusing Doe would be considered "retaliatory" even though Drake policy doesn't specifically say that "counter-complaints" are examples of retaliation, the judge said.
It he were indeed dissuaded, the parties would be similarly situated. Ebinger cited a 2017 ruling against Amherst College that allowed a male student's claims to go forward. College officials had encouraged solely the female student to file a complaint, even though both accused each other of sexual misconduct. Amherst eventually settled.
MORE: Judge approves Rossley Jr. Title IX claim but not due process claim
TIX section of Drake ruling v. limited: court (dating back to Bleiler/Sahm reasoning) suggests that policies biased against acc'd don't violate TIX; but allows TIX selective enforcement claim to proceed on grounds both parties might have been incapacitated (Amherst precedent). pic.twitter.com/JjLx2jk8uW

— KC Johnson (@kcjohnson9) October 12, 2018
Ebinger also found a genuine dispute over whether the parties' allegations were treated differently, and whether disparate treatment was motivated by gender. Rossley Jr. claims the acting dean told his father before the hearing that his claims wouldn't be investigated because Drake considered them retaliatory.
Drake says his allegations were "found to be without merit" because he "lacked credibility," but Ebinger said that credibility determination concerned Doe's allegations against him – not Rossley Jr.'s allegations against her.
The university's "differing explanations" for its approach to Rossley Jr.'s allegations "can be evidence of pretext" and potentially gender bias, the judge said. "[W]hen contrasting the experiences of two alleged victims—one a woman and the other a man—and noting the possible disparate treatment, it is reasonable for a jury to consider gender-biased motivations based on these facts."
A jury would also have to decide whether Drake breached its contract with Rossley Jr. by not conducting "an equitable investigation" of his sexual assault allegations, and whether that failure was "motivated by sex discrimination," Ebinger said.
She cited the ambiguous record on whether Rossley Jr. filed a complaint, how Drake responded to that potential complaint, and whether any of its decisions were motivated by sex discrimination.
The judge noted that the Amherst decision said a college's different response to "similar reports" from different sexes was sufficient to show "breach of an agreement to hold a fair hearing."
Again citing Amherst, court holds that breach of contract claim can proceed, but only on portion of case asking why Drake didn't also investigate accuser. pic.twitter.com/p49ItFPXe3

— KC Johnson (@kcjohnson9) October 12, 2018
CORRECTION: The original post mischaracterized the lawsuit against Drake University by Tom Rossley, the former trustee and father of Thomas Jr. It is continuing on grounds other than Title IX. The post has been amended.
MORE: Title IX doesn't protect father against retaliation for defending son
IMAGE: Happy Stock Photo/Shutterstock
Like The College Fix on Facebook / Follow us on Twitter