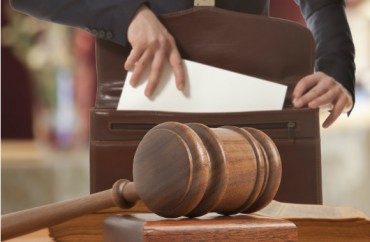 A lawsuit against Michigan State University over a policy that forces employees to get a COVID vaccine even if they have natural immunity has lost a few battles in court — but the war is not over yet.
"We are not throwing in the towel," said Jenin Younes, litigation counsel with the New Civil Liberties Alliance, which represents three plaintiffs with natural immunity in the class-action lawsuit.
"We get more and more evidence everyday that natural immunity is better than these vaccines," she said in an interview with The College Fix on Thursday.
Over the last several months, U.S. District Court Judge Paul Maloney has denied the law firm's requests for a preliminary injunction and restraining order against the policy. Currently the complaint faces a new hurdle — a motion to dismiss filed by the university.
Attorneys for the public institution argue that MSU plaintiffs have no valid legal claim, that they have no Constitutional rights to their job nor to refuse the vaccine. Younes disagrees.
"Michigan State University is a government actor, so it is the government," she said. "Most people can't afford to lose their jobs. They are effectively forcing people [to take the vaccine]."
Complicating matters, she added, the only vaccines that are widely available are those approved under Emergency Use Authorization.
"When it comes to the EUA statute, it mandates free and informed consent, so threatening someone with job loss is not really free and informed consent," she said.
The lawsuit argues that by "threatening adverse professional and personal consequences, MSU's directive not only directly and palpably harms plaintiffs' bodily autonomy and dignity, but it forces them to endure the stress and anxiety of choosing between their employment and their health."
But MSU spokesperson Dan Olsen told WKAR that "COVID-19 vaccines are one of the most powerful and one of the few tools we have to prevent disease, severe illness and death."
In mid-November, Michigan State University suspended 17 students and fired 96 employees for not complying with COVID-19 vaccine or testing requirements, WKAR reported.
Two of those employees who have natural immunity have joined the lawsuit against the university: D'Ann Rohrer, 51, an extension educator, and Kraig Ehm, 57, a video producer.
Ehm was diagnosed with COVID in April 2021, and antibody tests from August 21 and October 8 confirm he has naturally acquired immunity to the virus, the lawsuit states, adding he was fired Nov. 3.
Rohrer was diagnosed with COVID in August 2021, and a serological test from October 4 confirmed that she has naturally acquired immunity, the lawsuit states, adding she has been placed on unpaid leave because she has declined to receive a vaccine.
The original plaintiff is Jeanna Norris (pictured), a fiscal officer with MSU. She is still employed and was granted a religious exemption by the university in mid-November, Younes said.
"She still maintains standing because they could withdraw her exemption and she has the right to have her natural immunity be recognized as equivalent to vaccine immunity," Younes said.
Younes acknowledged that judges across the nation have not really sided with plaintiffs seeking natural immunity exemptions.
"Courts … have a hard time believing the CDC is not looking at the best available data or the CDC is being political," she said. "Judges understandably don't want to get embroiled in the science."
But Younes said her team continues to add studies to their complaints that back up their pro-natural immunity arguments. For example, she said a growing medical concern revolves around those with natural immunity getting the vaccine.
"Getting the vaccine when you are naturally immune can be counterproductive. Some experts are saying it could actually cause t-cell exhaustion," she said. "This is not certain at all, but there's some evidence for it."
"I think one of the lessons that should be taken is that we shouldn't just be toying with people's immune systems like this."
MORE: Judge denies MSU employee's natural immunity vaccine exemption, but grants students' religious exemption
MAIN IMAGE: Shutterstock
Like The College Fix on Facebook / Follow us on Twitter