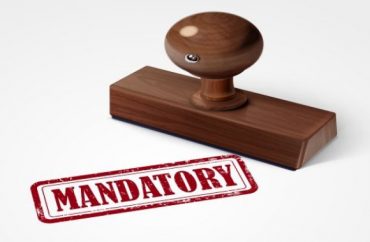 Faculty and administration at Louisiana State University are pondering a new graduation requirement: a course on "African American contributions to Louisiana and America."
According to The Advocate, the proposal looks to become official by March and would be a "check off" to the school's "Diversity & Inclusion Roadmap, 2020-2022."
The three-credit class "African and African American Studies 2000," which already exists at LSU, explores the "dimensions of African & African American thought and practice in contemporary and historical perspective."
Approximately 400 students take the course per year. If it becomes a campus-wide mandate, that number would jump to around 26,000.
Requirement resolution co-sponsor Cassandra Chaney, a professor of social work, said the class is necessary because she never learned about black folks' accomplishments until college. "But I know about all of the accomplishments of Europeans," she said.
Business professor Sonja Wiley echoed Chaney, claiming that "the contributions and history of African Americans aren't fully taught in Louisiana schools."
The issue already has "set off a storm" among conservatives, according Advocate writer Mark Ballard. The American Conservative's Rod Dreher, for example, said the course "is not mere history" but a "highly ideologized history ('intersecting oppression')."
"If this proposal passes the Faculty Senate," Dreher wrote, "the university will have declared that it is more important for LSU graduates to have had instruction in "intersectional oppression" than Plato, Aristotle, Shakespeare, Milton, Locke, or any of the other greats."
Ballard then makes use of a tactic not uncommon regarding conservative criticism — he says Dreher's piece "launch[ed] a wave" of similar opinion, "often using salty language."
Nevertheless, there are those among LSU faculty who aren't keen about the requirement proposal:
Charles N. Delzell, associate head of the Mathematics Department, noted the resolution pointed out that most students aren't instructed about the true history of slavery or contributions of African Americans. He pointed out that most high school students don't take courses on ancient Greece or ancient Rome or ancient Judaism.

Delzell said the definition of institutionalized racism seems to have morphed into requiring courses on the history of certain races but not others. "Students in anti-racism courses and programs may be forced to confess that they are racist or to admit that modern day LSU and America are institutionally racist in order to pass," he told his colleagues.

Professor Stephen Shipman, of the mathematics department, said he is a faculty member – and he believes there are many – afraid to speak against the resolution for fear being ostracized. "We have to be careful not to demonize one race," Shipman said.
A vote on the requirement is expected next month.
MORE: LSU shines on the gridiron, but falls short on free speech: survey
MORE: LSU campus climate survey: Minority, LGBT faculty feel 'discomfort'
IMAGE: Shutterstock.com
Like The College Fix on Facebook / Follow us on Twitter