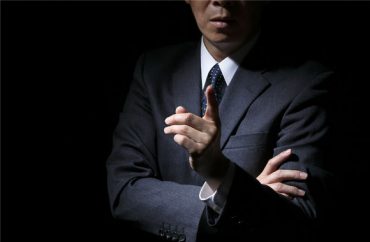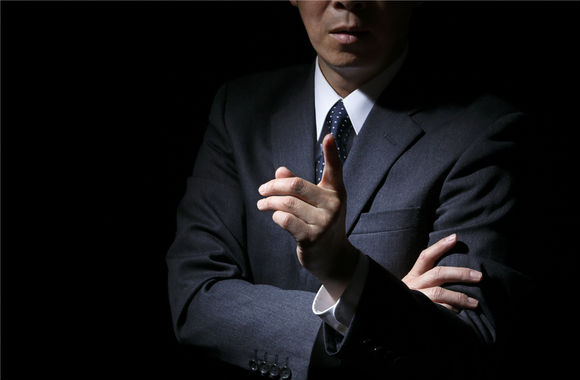 Chased out of Middle East for 'non-approved beliefs,' and now Canada?
When you immigrate to Canada, you have to keep in mind its institutional contempt for freedom of conscience. Want to express unpopular political and religious beliefs? Prepare to be persecuted.
Rafael Zaki's parents fled Egypt because of persecution they faced as Coptic Christians, but now their devout son is facing professional and academic persecution by his medical school at the University of Manitoba.
All because he shared his pro-life and pro-gun views on Facebook.
As of this moment, the Canadian courts aren't helping Zaki, Barbara Kay writes in The Post Millennial. The Manitoba Court of Queen's Bench ruled against his motion for reinstatement to the medical school while his case against the school is under consideration.
For U.S. observers who thought they'd seen everything in American university kangaroo courts, Zaki's case reminds us there are worse places to be accused of offending your peers. (He's crowdfunding to pay litigation expenses.)
He was hit with 18 anonymous complaints in February 2019, claiming his Facebook posts made them feel "unsafe." One of his arguments is common among more zealous pro-life activists: that broadly legal abortion is comparable to the Holocaust. He wrote it originally as a Sunday school "essay." (Zaki took down the posts within two days of the complaints.)
The school's response will make you nauseated. Ira Ripstein, associate dean for undergraduate medical education, summoned him to seven meetings and coerced him into writing 10 apologies – five each for offended students and faculty – to avoid discipline. It wasn't enough:
According to Dr. Ripstein, the apologies were insufficiently remorseful and sincere, as they did not include testimony to a change in his beliefs. Indeed, they did not contain evidence of a change in his beliefs, because Zaki had not experienced a change in his beliefs. He continues to believe in the right to own arms, and he continues to believe abortion is a moral crime.
MORE: Cross-ideological groups ask SCOTUS to protect pro-life med student's speech
In an arrangement ripped straight from a typical American Title IX adjudication (now barred by Department of Education regulation), Ripstein (left) served as "investigator, prosecutor and judge," Kay writes.
Zaki claimed the dean's own biases actually inspired even more farfetched allegations against him. Ripstein assumed that "I must support shooting up abortion clinics, support rape at gunpoint and support shooting those of a higher socioeconomic status."
More evidence-free accusations: that he's homophobic, transphobic and racist.
Ripstein's own daughter was in Zaki's class and rumored to have filed one of the complaints, "a factor that would cry out for his recusal in the affair," Kay writes. A subordinate responded on Ripstein's behalf to her request for his verification, saying he can't comment on active litigation.
While the school technically expelled him a year ago for "Student Non-Academic Misconduct and Concerning Behaviour Procedure," it let him keep attending classes during appeals, obviously not considering him a safety risk.
Perhaps the school also happened to notice that he didn't violate the policy as written, since none of his posts concerned "matters regarding the University" in any "significant focus."
His appeal failed anyway, despite the lack of any evidence for even a policy violation, because the University Discipline Committee determined this July that his posts were "misogynistic and hostile to women," which caused a "negative impact on the learning and work environment." (Warning to the nonplayer characters of American medical education considering pulling this stunt: Half of women in America consistently identify as pro-life.)
The committee ruled in July that Zaki would have to change his views "in order to meet the professionalism standards set by the [undergraduate medical education] policies."
Zaki says his family has been discussing "whether Canada values us":
Friends from church have also talked to me about whether Canada is still a safe country for Coptic believers. It would be tragic if Coptic believers, having been pushed out of the Middle East for having non-approved beliefs, are also pushed out of Canada for having non-approved beliefs.
Kay has advice for future potential victims of Canadian academic intolerance for marginalized views: record your interrogations, as did Lindsay Shepherd, the graduate student who publicly shamed Wilfrid Laurier University for trying to punish her for showing a Jordan Peterson interview in class.
"Public exposure of Shepherd's tape turned a private act of academic bullying into a national scandal," Kay writes: "In my opinion, this ought-to-be scandal is even worse than the Shepherd affair."
MORE: Inside Lindsay Shepherd's $3.6 million lawsuit
IMAGE: NOBUHIRO ASADA/Shutterstock
Like The College Fix on Facebook / Follow us on Twitter