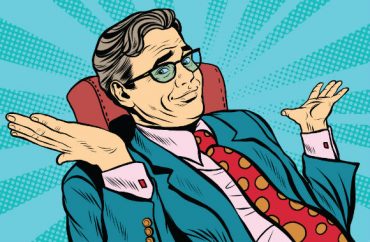 As well as similar 2017 ruling
Public universities under the 6th U.S. Circuit Court of Appeals' jurisdiction have been on notice for seven months that they are required to provide an in-person hearing with cross-examination to students facing suspension or expulsion for sexual misconduct.
Michigan State University is one of them. After all, the 6th Circuit decision last fall was against the University of Michigan, an hour away.
Yet it appears to have ignored that binding order until a student sued the scandal-plagued institution for denying him what the order requires. It's been on general notice even longer: The 6th Circuit issued a similar ruling against the University of Cincinnati a year earlier.
"John Doe" will not get the preliminary injunction against MSU that he was seeking because his punishment remains "interim," according to the Monday opinion by U.S. District Judge Paul Maloney.
But the judge ordered MSU to let Doe take a May 22 examination that he needs to complete in order to continue his fourth-year medical school studies, assuming he beats MSU's charges. It also must give him a hearing by May 7 and rule on his case no later than May 14.
According to Doe's lawyer, the taxpayer-funded university never informed him that it had scheduled a "pre-hearing conference in April" and a hearing in May.
It allegedly mentioned these meetings – required by the 6th Circuit – only after Doe sued, when the parties were in court arguing about Doe's motion for preliminary injunction. "That was news to Plaintiff's counsel" at oral argument, Maloney wrote in the opinion.
Striking passage from opinion: even though Baum was decided in Sept. 2017, @michiganstateu apparently didn't decide to implement until…this student filed his lawsuit. Full opinion (from Judge Paul Maloney, W. Bush nominee) below:https://t.co/FmOPQ6H5bq pic.twitter.com/WzOTij0hPS

— KC Johnson (@kcjohnson9) April 15, 2019
Doe was accused of nonconsensual sexual contact with two female students in his program. They accused him "after they were placed in the same clinical rotation as John Doe," according to Maloney's summary.
The university hired Kroll Investigations to look into their claims, and it decided by a preponderance of the evidence that Doe was responsible for sexual misconduct with both accusers. He was quickly suspended on an interim basis, and at a hearing two days later, that suspension was reaffirmed by the university.
Kroll's university investigations have been questioned for their neutrality. One of its investigators – a former sex crimes prosecutor – was accused by another MSU student of taking a "prosecutorial stance" and hiding evidence in an earlier investigation. A government watchdog also accused Kroll of downplaying an admissions scandal it was hired to investigate at the University of Texas-Austin.
MORE: Accused student says Kroll ran biased investigation in favor of accuser
Doe claims he wasn't allowed to "challenge the factual conclusions" of the Kroll report at the hearing, but the university claims the meeting included a "fact-finding panel" to determine "whether there was sufficient evidence to justify continuation of the suspension."
Maloney sided with MSU because "the final disciplinary action has not yet been decided," even though Doe remained suspended indefinitely until MSU told the judge that it had scheduled a hearing in line with last fall's 6th Circuit ruling.
At that hearing, Doe will receive a "full and fair opportunity to confront his accusers and
the allegations against him before final disciplinary action is taken against him," the judge claimed, ignoring MSU's ignorance of 6th Circuit precedent going back to 2017's ruling against the University of Cincinnati.
Doe has not shown a "substantial likelihood" that the university violated his procedural due process rights by suspending him on the basis of Kroll's report, before he had been given "a formal hearing and an opportunity to cross-examine his accusers," Maloney wrote.
Because the university classified his suspension as interim, it only had to give him "notice of the investigation and an opportunity to be heard during the course of the investigation by a neutral third party." Doe then had the chance to comment on a "preliminary version" of the Kroll report, and to argue at the following hearing that suspension wasn't justified:
While Doe argues that an interim suspension was not warranted because he did not pose any immediate harm to other students, this is precisely the type of argument he could have made at the hearing—even assuming he could not relitigate the facts as he claims. In this respect, he received notice and an opportunity to be heard.
Doe claimed that if Maloney didn't give him relief, his medical school education could be delayed by up to two years "because of upcoming changes to the university curriculum" and the upcoming "Step 2" examinations he has to take this summer.
That was the basis of Maloney's limited decision to order MSU to let Doe sit for these exams, assuming he receives a "favorable disposition" from a hearing with cross-examination, as ordered by the 6th Circuit.
MORE: 6th Circuit tells universities to watch 'My Cousin Vinny' to learn due process
IMAGE: studiostoks/Shutterstock
Like The College Fix on Facebook / Follow us on Twitter