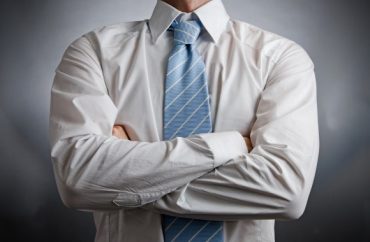 AAUP: 'Right-wing effort to disempower public higher education'
In the past few years more than a half-dozen states have passed laws that aim to protect free speech and intellectual diversity on college campuses, but a nationwide faculty advocacy group has come out against those laws and similar efforts pending in other states.
The American Association of University Professors calls the laws "restrictive" and states on its website they are not about protecting the First Amendment but actually "one piece of a much larger well-funded, right-wing effort to disempower public higher education in the United States."
Much of the documentation the association has posted on its website on this issue bemoans the fact that conservative and libertarian think tanks help back these efforts, and complain the laws "are tailored specifically to respond to the kinds of incidents that have affected conservative speakers."
"The legislation rarely addresses other constraints on campus free speech, such as the recording of professors in classrooms or professor watchlists," the group's website states. "These highly specific measures suggest that its primary goal is not to enhance campus free speech, but to protect conservative voices."
During a video meeting the group hosted Friday, two of its members argued the laws are "solutions in search of a problem" and said there is no free speech problem on campuses today.
We're live with Risa Lieberwitz, AAUP general counsel and Monica Owens, AAUP issues organizer, talking about rise of restrictive campus speech legislation in legislatures across the country https://t.co/954tRpLPUw #aaupsi

— AAUP (@AAUP) July 26, 2019
The video conference featured Risa Lieberwitz, professor of labor and employment law at Cornell University and AAUP's general counsel, who also criticized the laws because they threaten sanctions against major disruptions of guest speakers on campus.
She also voiced consternation that these bills often require campus administrators to create annual reports detailing how they protected free speech on their campuses.
"These kinds of provisions are put together not to promote free speech, but actually chill speech," Lieberwitz said in the video. "To make the universities afraid. And in particular since these are focused on public universities, to make universities afraid well we won't get our funding … unless we really crack down on protesters who are protesting a speaker on campus."
"And the reality also tells us that it is a conservative point of view being promoted," Lieberwitz continued, adding the campus free speech bills are "not encouraging speech across a broad spectrum." Instead, she said, they "respond to an imagined suppression of conservative positions. And I say imagined because there really isn't a problem."
The association is actively encouraging its members to lobby against ongoing efforts to pass additional campus free speech laws by writing letters to the editor in campus newspapers, calling local lawmakers, and hanging door signs, according to tips posted on its website.
Its "talking points" memo argues, among other things, that the laws and pending campus free speech bills "actually seek to suppress speech by creating a litigious environment and imposing minimum penalties on protesters" and allow "legislators to interfere in campus policy sets a dangerous precedent."
Since 2017, states that have passed campus free speech laws include Alabama, Kentucky, South Dakota, Tennessee, Colorado, Iowa, Georgia, Texas and Arkansas.
MORE: Yes, there is a free speech problem on campus
IMAGE: Shutterstock
Like The College Fix on Facebook / Follow us on Twitter