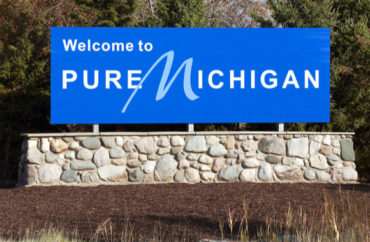 Not doing much to help diverse student numbers
It's not just conservatives and economists questioning the University of Michigan's spending on its diversity bureaucracy.
A major Michigan newspaper is skeptical that the double-digit millions spent on employees "dedicated to diversity efforts" is actually creating a more diverse campus.
The Detroit News editorial board says the taxpayer-funded university's effort "exemplifies the trend of bloated university administrations which makes going to college more costly for students," as frequently noted by UM-Flint economist Mark Perry:
When Mark Schlissel became president of the University of Michigan in 2014, one of his first goals was to create a more diverse, equitable and inclusive campus. As part of a five-year strategic plan, UM now has at least 76 employees dedicated to diversity efforts.

That kind of investment, funded in large part by tuition and taxpayers, demands big results. And while the university points to an uptick in minority students, it's hard to justify the administrative growth.

Total salary, including benefits, for UM diversity employees amounts to $10.6 million, and that doesn't take into account overhead, travel or outreach costs. This sum is the equivalent of full in-state tuition for about 700 students.
Fifteen years ago, the public university had no employees with diversity titles. Yet the 76 on the payroll now – a third of whom earn six figures – have not measurably improved the proportion of black (5 percent) or Hispanic (6 percent) students on campus, the News notes.
The university defends the bang for the buck by noting white student enrollment is down while a "slightly larger percentage of minority students" are part of its 10 percent undergraduate growth since 2010.
The editorial concludes: "It is a fine goal to make campuses more diverse and inclusive. But beefing up the college bureaucracy is not the best way to get there."
MORE: High-priced diversity bureaucrats aren't improving diversity: study
MORE: UT-Austin pays diversity-related employees $9.5 million
MORE: UMich has a staggering diversity payroll
IMAGE: Katherine Welles/Shutterstock
Like The College Fix on Facebook / Follow us on Twitter