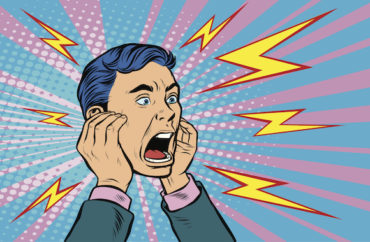 A professor at Northwestern University accused a journalist of abetting the murder of children — because he dared to ask people to wait until all the facts came out about the police shooting of a teenage boy.
The Chicago Tribune's Eric Zorn wrote back in April that, prior to the release of police bodycam footage, it "was still too soon to draw conclusions" about the killing of Adam Toledo, a 13-year-old Latino boy.
One might surmise such advice is pretty logical (not to mention wise); however, as he notes in a June 18 column, Zorn "found [him]self at the bottom of a Twitter dogpile" for his words.
"Among those particularly indignant," Zorn writes, was Steven Thrasher, the "inaugural Daniel H. Renberg Chair of social justice in reporting" at Northwestern. Thrasher had tweeted "there is no space in a newspaper for arguing for the murder of a child, and that it's 'never too early' to think they are worthy of murder."
I am cancelling my subscription to the Tribune.

Yes, I do think there is no space in a newspaper for arguing for the murder of a child, and that it's "never to early" to think they are worthy of murder.

You're canceled, Trib. https://t.co/klO4xuASEa

— Dr. Steven W. Thrasher (@thrasherxy) April 7, 2021
A week later, Thrasher complained the Tribune had the audacity to not respond to his email regarding his cancellation, noting he is a professor of journalism at a school established 100 years ago via a donation from the-then Tribune publisher.
"When you tweet 'it's never too early to stop pretending that 13-year-olds are inherently harmless,' you are not only putting a target on the backs of children," Thrasher wrote to the Tribune. "You are killing a bit of the humanity of all of your readers, the people of Chicago and the children of the world."
This point is crucial: @EricZorn's racism hurt the Tribune's reporting, lost his paper at least one subscriber (👋🏾) and set back trust of reporters through tour Chicago at all publications pic.twitter.com/xTOkzZSn89

— Dr. Steven W. Thrasher (@thrasherxy) April 19, 2021
Zorn notes he personally reached out to Thrasher a month after the social media imbroglio to inform him that the prof had twisted his words, but to also ask if he'd be up for "a more nuanced exchange by email." Thrasher refused.
MORE: Middlebury student paper gives up journalism, offers fealty to BLM
"Your words make the murder of children more likely, and I have no interest in you, your unethical nature, your cynical worldview, or in communicating with you," Thrasher replied.
As a professor of journalism, Thrasher should understand Zorn's position: that "one of the jobs of a journalist is to question and challenge emerging narratives and conventional wisdom, to be clear about what we know for sure and what we suspect."
Thankfully, Zorn's bosses at the Tribune had his back. "But imagine the paralyzing effect the prospect of seemingly mass indignation has on those without an institution behind them," Zorn says. "For them, it's far safer to say nothing or simply to nod in ovine assent to the orthodoxies of the extremely online."
In a bit of irony, Zorn came out in defense of the Loyola University Chicago student paper last year after it faced an angry, politically correct mob due to publishing activists' names and videos from (public) protests. That paper, The Phoenix, held firm and refused activists' demands. Zorn contrasted The Phoenix's actions to that of … Northwestern's The Daily Northwestern, which a year earlier had caved to activists' demands to take down student protest photos. Several Daily journalists at the time studied at the Medill School of Journalism — where Professor Thrasher teaches.
Thrasher's reaction to Zorn should not be that surprising; last year in Slate he argued that the "destruction of a police precinct is not only a tactically reasonable response to the crisis of policing, it is a quintessentially American response, and a predictable one."
Thrasher also is a supporter of boycott, divestment and sanctions (BDS) against Israel, and was a critic of 2020 Democratic presidential candidate Pete Buttigieg.
MORE: Why conservatives think journalism is rigged against them
IMAGE: studiostoks / Shutterstock.com
Like The College Fix on Facebook / Follow us on Twitter