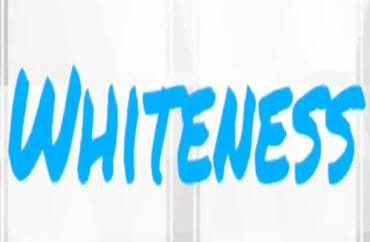 A white professor and two minority school teachers claim in a report from earlier this year that two main "barriers" hinder educators of color in the state of Maine: an "Impenetrable Wall of Whiteness" and the "Smog of Cultural Racism."
Doris Santoro of Bowdoin College's Education Department teamed up with Julia Hazel and Alberto Morales to ask teachers in the state's largest district, Portland Public Schools, what they've experienced and how they "perceive" district efforts in the realm of equity.
The trio derived the barriers' colorful, critical race theory-style names from the responses.
In a July 27 Bowdoin news release, Santoro says the demographics of the district's teaching force "were out of sync with the student population" — only five percent of teachers are "BIPOC" (Black, Indigenous, people of color) as opposed to almost 50 percent of students.
(Note: The 5 percent figure appears to contradict what's cited in the trio's actual report: "The percentage of staff of color has increased since 2016 from 7% to 10% through strategic hiring practices …")
The "Impenetrable Wall of Whiteness" includes "structural and institutional barriers" BIPOC face with regards to "hiring processes and a lack of clarity on how to advance from an ed tech position [paraprofessional] to a teaching role." For example, Santoro says many ed techs in Maine are members of the refugee/asylee population and "can face difficulties in translating their credentials from a country that is often in a state of war or disruption."
MORE: APA says whiteness is a 'malignant, parasitic-like condition'
If you're pondering whether a classroom is the best place for a person who has extreme difficulty translating his/her credentials into English, you may be exhibiting "accent bias," an aspect of the "Smog of Cultural Racism." This is the "inescapable presence of race-based stereotypes and biases that are inhaled by people of color and white people due to their pervasiveness in US culture."
Santoro says BIPOC teachers "are often treated with suspicion or viewed as outsiders," and cites the example of a minority educator whose principal had never spoken to her in the 15 years she worked in the building. (This may not be as uncommon as you think, especially in very large schools.) Instances like this "feed back on [themselves] and perpetuate institutional racism."
Interestingly, the demographics of BIPOC teachers cited by Santoro appear "out of synch" because she contends they need to be in line with the national average, about 20 percent. However, given that Maine is approximately 94 percent white, a teaching force comprised of 10 percent BIPOC would be "above synch."
According to her faculty page, Santoro is "a philosopher of education who conducts empirical research to study and theorize about the moral and ethical sources of teacher dissatisfaction and resistance."
Read the news release and full report.
MORE: 'Critical race' center director: GOP using MLK as a 'weapon of whiteness'
IMAGE: YouTube screencap
Like The College Fix on Facebook / Follow us on Twitter