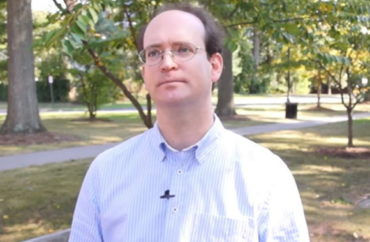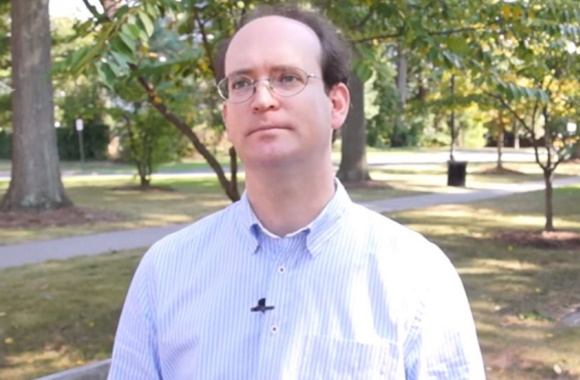 Princeton University freshmen have been taught that a professor at the institution is an example of racism because he criticized a now-defunct black student group's aggressive tactics and he opposes giving professors of color a variety of perks, such as additional pay.
Joshua Katz, a highly decorated Princeton classics professor of nearly 25 years, is featured in a "virtual gallery" detailing various forms of racism at the Ivy League university. The gallery was part of a mandatory freshman orientation video.
Katz is highlighted under the gallery's "Race and Free Speech" section for his "Declaration of Independence," a Quillette piece he wrote questioning racial justice demands lodged by his fellow faculty members last summer in the wake of George Floyd's death.
While Katz's "Declaration" had agreed with some of the 48 demands, he called out several as "extra perks for no reason other than … pigmentation."
He criticized their calls for faculty of color to receive "course relief and summer salary" and to give junior faculty of color an extra semester of sabbatical and human resources support. (They had argued faculty of color deserve it for their "invisible work" as "spokespersons of diversity at Princeton.")
Katz also denounced their request for the university to issue a formal public apology to members of the Black Justice League student group.
"The Black Justice League, which was active on campus from 2014 until 2016, was a small local terrorist organization that made life miserable for the many (including the many black students) who did not agree with its members' demands," Katz had written.
"Recently I watched an 'Instagram Live' of one of its alumni leaders, who—emboldened by recent events and egged on by over 200 supporters who were baying for blood—presided over what was effectively a Struggle Session against one of his former classmates. It was one of the most evil things I have ever witnessed, and I do not say this lightly."
Katz's use of the term "terrorist" caused a massive cancel culture campaign against him last year, leading it to be featured as part of the overall gallery entry.
But Katz's quote from the Quillette piece was surreptitiously edited by Princeton officials in the gallery shown to freshmen to omit the parenthetical "including the many black students" when it was first featured.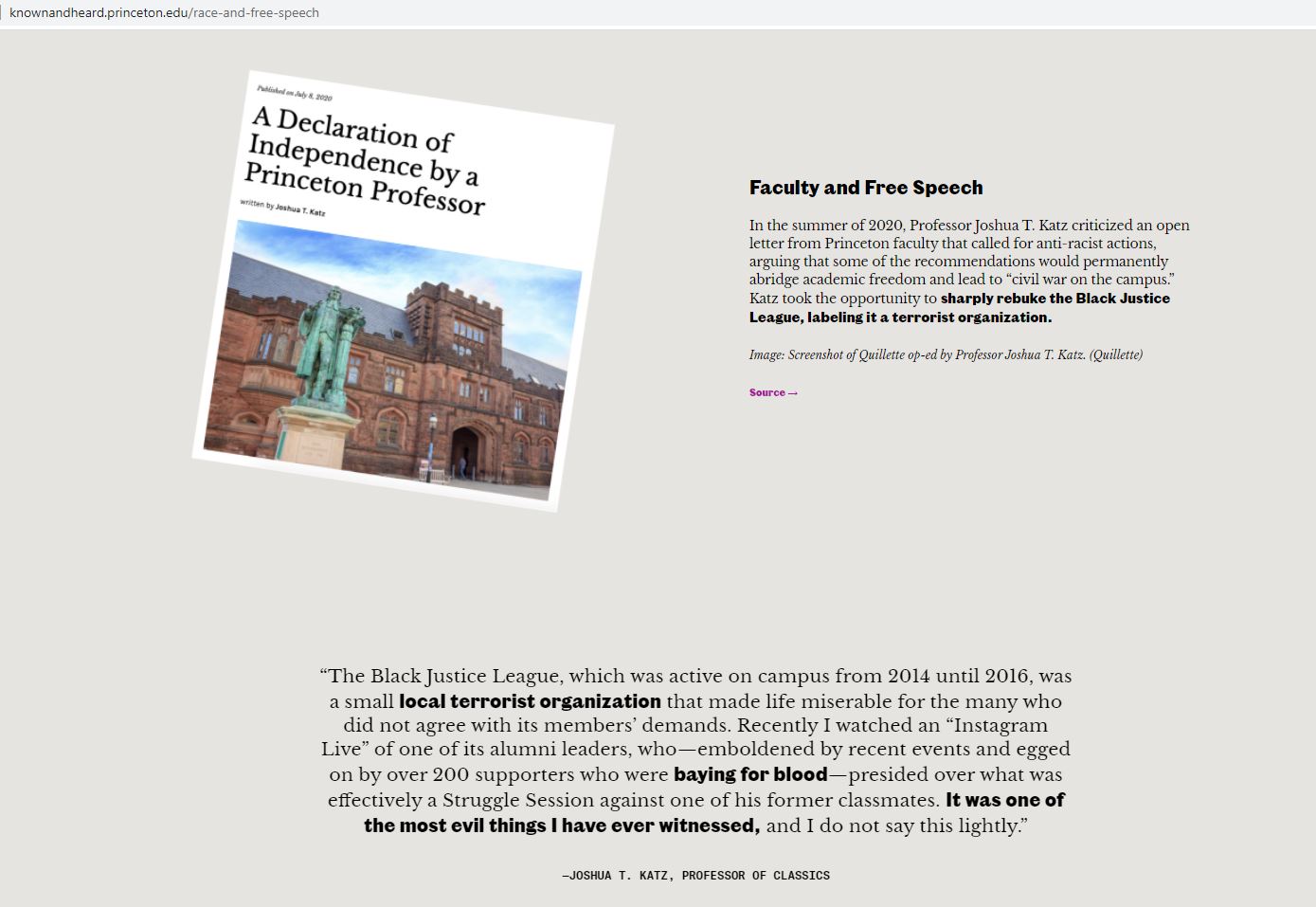 Although campus officials did not respond to repeated requests for comment from The College Fix, they have more recently corrected the quote to include the clause that Black Justice League members also harassed black students who did not support their narrative.
As Just The News reports, the gallery entry also "left out the classics department's removal of its statement condemning Katz and [Princeton President Christopher] Eisgruber walking back the threat to investigate him."
In an interview with The College Fix, Katz's attorney, Samantha Harris, said Princeton officials essentially threw Katz "under the bus in front of the entire freshman class."
She points to the "doctored" quote as well as how the gallery entry does not mention how Katz did support some faculty demands and essentially called into question ones that would violate federal anti-discrimination laws.
She declined to say what, if any, legal avenues Katz might pursue over the gallery entry.
In a Sept. 1 op-ed in the New York Post, Princeton professors John Londregan and Sergiu Klainerman came to the defense of Katz, calling the gallery entry an attempt to stigmatize Katz as racist.
"While Katz had strong words for the BJL, the Web site fails to mention that he was decrying the harassment the BJL had directed against students, especially African-American students, who disagreed with its radical aims and tactics," they wrote.
As for the rest of the mandatory Princeton freshmen orientation, as The College Fix has previously reported, it also "likened personal denials of racism to segregation, urged the students and university to do more for 'undocumented immigrants,' and warned that those who protested the 2020 presidential election bear some resemblance to Confederates."
MORE: Professor defends use of word 'terrorist' to describe Black Justice League
IMAGE: YouTube screenshot
Like The College Fix on Facebook / Follow us on Twitter