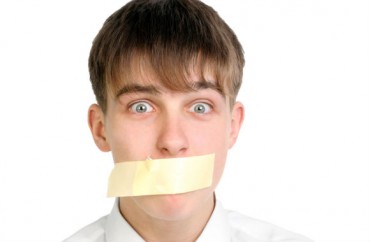 ACLU says policy may be unconstitutional
A policy at a public university in Mississippi stipulates that students may be suspended or expelled for "inflict[ing] mental or emotional distress on others."
Policy 27 of Delta State University's "Student Regulations" states that "words, behavior, and/or actions which inflict mental or emotional distress on others and/or disrupt the educational environment at Delta State University" could possibly "subject violators to appropriate disciplinary action, including suspension and expulsion."
"Any student charged with or convicted of a violation of…University regulation, injurious to the health and welfare of the University community shall be subject to immediate administrative suspension, with or without prejudice, depending upon the nature and circumstances of the case by the President of the University or his delegate," the policy states.
Reached via email for comment on the policy, campus spokesman Peter Szatmary asked The Fix: "What is the focus of your forthcoming piece?" Szatmary also wanted to know "if Delta State is the focus of your forthcoming effort or one of numerous schools you'll be discussing."
Szatmary did not respond to further emails from The College Fix.
Zakiya Summers, a spokeswoman for the Mississippi American Civil Liberties Union, said that the organization's legal team had determined that the policy might be unconstitutional.
"In addition to Policy 27, Policies 4, 16, and 18 raise First Amendment concerns. They are over-broad and vague and could restrict protected speech," Summers told The Fix.
The policies named by Summers prohibit, variously, participation in an "unauthorized demonstration," "disorderly, lewd, indecent, or obscene conduct or language," and "inciting others to violate written University policies and regulations."
As a public university, Delta State is bound to uphold the First Amendment on its campus. "Restrictions on speech by public colleges and universities amount to government censorship, in violation of the Constitution. Such restrictions deprive students of their right to invite speech they wish to hear, debate speech with which they disagree, and protest speech they find bigoted or offensive," the ACLU states on its website.
Other public universities have implemented speech policies that seem to run afoul of the Constitution. The University of West Alabama prohibits "harsh text messages" from being sent on its campus. The University of Massachusetts, meanwhile, until recently restricted speech and advocacy demonstrations to one hour a day.
A report from the Foundation for Individual Rights in Education last year determined that most schools "have speech policies that are vague enough to censor students."
MORE: School may punish people who refuse to use preferred gender pronouns
MORE: Another school uses a flimsy rationale to expel students for their speech
IMAGE: Sabphoto / Shutterstock.com
Like The College Fix on Facebook / Follow us on Twitter