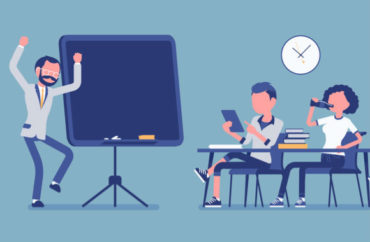 Black student apologized 'if my behavior appeared to be disruptive'
A white biology instructor who repeatedly warned her students to behave themselves has been yanked out of the classroom for the semester and required to undergo classroom management training.
The University of Texas-San Antonio cleared Anita Moss of showing racial bias toward a black student, who has a history of being disruptive, by calling campus police on her.
But a second investigation faulted the senior lecturer for telling students throughout the fall semester to "be respectful in class" by keeping their feet off chairs, putting away their phones and not talking.
Moss even asked one group of students to separate for the rest of the semester, as they were causing constant disruptions, according to the report by Howard Grimes, interim dean of the College of Sciences.
The student whom Moss called the police on never filed a complaint and has since apologized to the instructor for her behavior.
MORE: Professors' office hours called a form of racism
Moss (left) may have escaped sanctions altogether, including three years of probation, if not for another student who posted video of campus police leading away the disruptive student.
Moss, Faculty Senate Chair Emily Bonner and Operating Procedures Chair Glenn Dietrich did not respond to College Fix calls or emails about the situation.
Kelly Suter, chair of the Academic Freedom, Evaluation and Merit Committee and Moss's biology colleague, told The Fix she had a "very strong" response to this but wanted to alert media relations and Bonner before issuing a statement.
Bonner had "made some suggestions to the faculty senate executive committee about what she viewed as an appropriate response to the incident," Suter wrote in an email. She did not issue a further statement.
Asked if the sanctions against Moss could create a campus climate where faculty are wary of disciplining students for misbehaving in class, Chief Communications Officer Joe Izbrand responded to The Fix by linking President Taylor Eighmy's official statements.
Students called her 'one of the best instructors they had'
The Grimes report found that Moss had no history of classroom mismanagement and qualified as an "excellent professor," from both internal faculty evaluations and external RateMyProfessor student reviews.
Interviewed students even claimed that Moss "was one of the best instructors they had at UTSA."
Those were no match for the negative media attention that poured over UTSA after a viral tweet led many observers to believe Moss's actions were racially motivated.
"[A] girl had her feet up and the professor called the police after calling our class uncivil," student Apurva Rawal wrote in the Nov. 12 tweet, showing video of Moss leading campus police to a black student later identified as Paige Burgess.
Rawal continued in the tweet thread that Moss "went on a whole tirade" in the previous class session "about how uncivil we all were because a few students were on their phone or not paying attention, cutting lecture time for the rest of us because her ego was bruised."
Moss chose to "throw a temper tantrum" and cancel class, but even worse was her decision to "single out and humiliate a student just to flex her authority in a destructive manner," Rawal wrote. In a longer statement, he said Moss had started class by handing out "a printed list of UTSA Student Conduct and Community Standards" on civil behavior.
MORE: University dumps white professor for dressing up as Aretha Franklin
So this happened today in class, a girl had her feet up and the professor called the police after calling our class uncivil 😬 pic.twitter.com/spq0ShXiFU

— Apurva Rawal (@ApurvaYRawal) November 12, 2018
'Racial bias was not a factor'
The university quickly conducted two investigations into Moss, with President Eighmy releasing their findings in a Nov. 14 public announcement.
UTSA's Office of Equal Opportunity Services looked into whether Moss's actions were discriminatory. After searching through her social media posts, interviewing current and previous students, and talking to Burgess, it concluded "racial bias was not a factor" and decided not to further investigate Moss.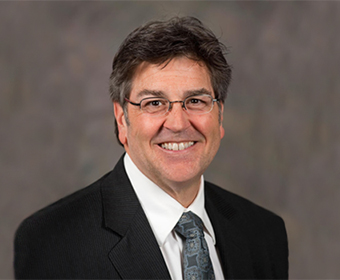 The report by Dean Grimes (right) on Moss's classroom management laid out a clear timeline of the events and explained her history of issues with students.
Issues with Burgess "escalated incrementally over the course of the semester," with Moss repeatedly halting lectures to ask her to remove her feet from chairs or to be less disruptive.
Students critical of Moss said her constant discipline disrupted their own learning and "impeded the lecture," according to the report. The instructor's decision to call out disruptive students in front of the whole class "was embarrassing to the students and also disruptive to the whole class."
Upon telling a "fellow faculty member and colleague" about the issues she was facing in her classroom, Moss was told to consider calling campus police if she continued to have problems.
A day before the incident, Moss had attempted to email Burgess to warn her "she was not allowed to attend class" until she had met with Moss "outside of class to discuss her behavior." By mistake, Moss had sent the email to the wrong student, and Burgess showed up the next day.
This led to a verbal dispute between the two, culminating in Moss calling the campus police to remove Burgess from her classroom.
President draws racial connection – after racism is ruled out
Despite identifying this long history of disruptive behavior by Burgess, as well as Moss's positive reviews as a faculty member, the administration decided to remove her from class for the semester. Another instructor was chosen to take over her duties and "an unarmed safety officer" was placed in the classroom.
In order to return as an instructor next semester, Moss has to "engage with UTSA's Teaching and Learning Services individually to understand her internal and the external factors negatively impacting her capacity to manage the classroom," according to the Grimes report.
She will also have to follow up with TLS after each semester for three years for a "Quick Course Diagnosis," and must first receive approval to teach her course.
MORE: White males given female minority mentors in anti-bias effort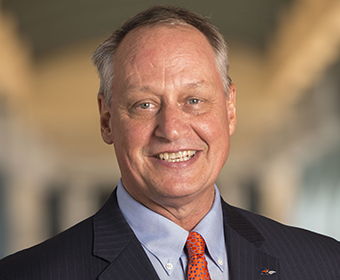 Statements by President Eighmy (left) make no mention of the impact on faculty from Moss's investigation and punishment, focusing entirely on campus diversity.
"No matter the outcome of the investigations, the incident shows issues that extend far beyond the events of yesterday," he wrote Nov. 13, drawing explicit racial connections to the incident.
"The reactions expressed through social media, emails, phone calls and group meetings I've attended confirm that feelings of marginalization on the part of some students—especially our African American students—are real and profound," he wrote.
After the investigations concluded, exonerating Moss of racial bias, Eighmy said the findings "in no way diminish my firm commitment to the work we must do to create a more inclusive campus environment":
After hearing from so many students, faculty and staff regarding their feelings of marginalization, disrespect and fear, I am more convinced than ever that this is a top priority for UTSA.
Student denies racism was a factor
Burgess herself made clear after Eighmy's statements that she did not believe Moss's behavior was "based on racism."
In a Nov. 15 tweet, the student said she had been "repeatedly asked" about the racial element of the incident. She simply believes that Moss "has struggled with misidentifying me with other students."
Burgess also said Moss had apologized "for her classroom reaction." The student in turn "apologized to [Moss] if my behavior appeared to be disruptive, unprofessional, or uncivil as a student. I am eager to move forward and put this behind me."
Thank you for your patience ♥️ pic.twitter.com/Nsu90aoExJ

— pistachio ❄️☃️🎄 (@FavoritePaigeee) November 15, 2018
The American Council of Trustees and Alumni told The Fix the reconciliation between instructor and student was an example for all.
"It is admirable, as we learned from the student's Twitter feed, that she and the professor had recourse to dialogue and discussion," President Michael Poliakoff wrote in an email. "We can only hope that this time-tested way of resolving conflict catches on in higher education."
The Foundation for Individual Rights in Education and American Association of University Professors declined to comment.
MORE: Professor apologizes for saying rap isn't 'real music'
IMAGE: Andrew Rybalko/Shutterstock, University of Texas-San Antonio
Like The College Fix on Facebook / Follow us on Twitter