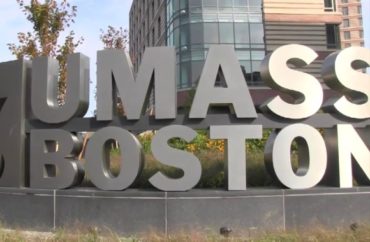 The University of Massachusetts-Boston pleaded poverty when it refused to provide The College Fix public records on communications related to the closure of its Confucius Institute, one of the many controversial Chinese-funded organizations hosted by American colleges.
These are not records the taxpayer-funded university is legally allowed to withhold. Yet it claimed it would have to spend 61 hours to "segregate" and redact the "potentially responsive" records it found, both to take advantage of exemptions in state law and to comply with the law.
That would cost $1,500, we were told, and UMB wouldn't foot the bill for the review. This was despite the obvious public interest in why three officials were responsible for 1,800 records the university found spanning an 18-month period, at the height of national scrutiny toward Confucius Institutes.
This was a frankly ridiculous response. We filed public records requests at several colleges with Confucius Institutes, and only UMB demanded more than a few hundred dollars to review responsive records for possible redactions.
Could a university really be this cheap, or does it simply want to hide embarrassing information from the public?
Cheapness is no longer a credible excuse.
UMB had a record-breaking fundraising year, according to The Boston Globe. With $23.8 million in pledges, the government institution that is legally required to be transparent tripled its haul from the previous year. It broke a previous record set in fiscal year 2008, on the eve of the Great Recession.
MORE: UMass-Boston refuses to obey the law unless we fork over $1,500
This may seem like a small haul for a public institution in Massachusetts, which has the 19th highest tax burden in America, but the Globe notes that the commuter school has much different demographics than its Bay State peers: a disproportionate number of immigrants and low-income students.
Even without the combined $10 million from two businesses long courted by UMB leaders, it would have broken its 2008 fundraising record. And the school's interim chancellor, Katherine Newman, "is already talking about beating the record in 2020," the Globe reports (perhaps to get that pesky "interim" removed from her title).
She's hoping to use success stories from alumni such as Talita Guerrero – a Brazilian immigrant and entrepreneur who gave $25,000 to endow a scholarship – to spur more giving at the six-figure-and-under level.
With this level of confidence in the school's financial health going forward, it has no financial reason to withhold public records from The Fix, a small independent media organization. UMB can easily afford to pay for the estimated time to review records responsive to our request.
If UMB still chooses not to, the reasonable conclusion is that Newman and the two other officials are embarrassed by something in those 1,800 records – something that may put a snag in its efforts to outdo this year's fundraising.
MORE: Newman rails against 'taxing the poor,' hikes student parking fees 150%
IMAGE: UMass Boston/YouTube
Like The College Fix on Facebook / Follow us on Twitter