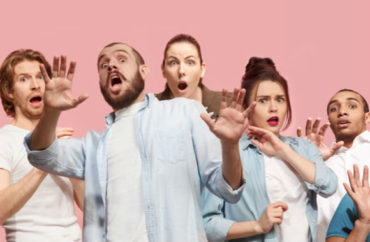 UPDATED
A member of a school board in Washington State is under fire for using the phrase "crack the whip."
Clover Park School District's Paul Wagemann used the phrase in a December 14 virtual board meeting regarding concern over graduation rates: "We need to crack the whip" he said, according to The Suburban Times.
Specifically, Wagemann was referring to the "10-to-11 percent of students in the district who do not graduate." He said the intent of the phrase was that "the school board do all it could to help these youth get their diploma."
According to dictionary definitions, Wagemann's usage was correct. However, his opponent from the last school board election, Taniesha Lyons, claimed the phrase is racist and demanded Wagemann's resignation.
Lyons alleged the phrase "is rooted in slavery" and said the anti-white epithet "cracker" was derived from "slave masters and […] from 'cracking the whip.'" She started a petition in mid-December which calls for Wagemann's ouster and claims he has made racist remarks in the past.
"Paul maintaining his seat on the board, [sic] contradicts the Clover Park School District's claims that racism and bigotry are not tolerated within the Clover Park School District," the petition reads. "Paul is a considerable liability and puts the Clover Park school district at risk."
The petition seeks 1,000 supporters, but as of January 2 has just 190 signatories.
In Lyons' corner is the Executive Board of the Clover Park Education Association which said it was "was hurt, appalled and disgusted" by Wagemann's remark. It also noted that Marty Schafer, the school board president, had told Wagemann he wasn't "comfortable with" his use of "crack the whip."
On her Facebook page, Lyons has dedicated numerous posts to her petition. In one, responding to a reader's image of Devo's 1980 hit "Whip It" (which features the line "crack that whip"), Lyons wrote "Well, here's a bigot in our community."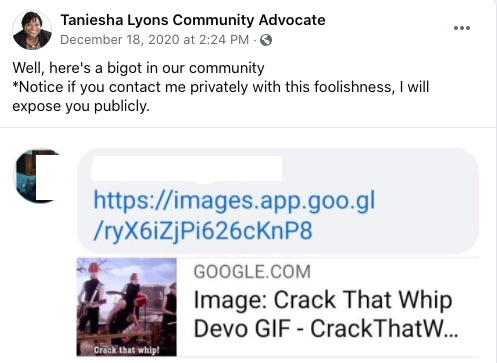 According to Grammarist.com, "crack the whip" originated from "the literal cracking of a whip over a horse's head to startle him into obeying." Last year, a situation similar to Wagemann's led to a British tribunal essentially confirming this origin.
Lyons lost to Wagemann in the 2019 school board election by 24 percent.
The College Fix asked Wagemann and Schafer for comment on the matter; Wagemann replied that he forwarded our message to Schafer and Superintendent Ron Banner. Schafer said no action was taken against Wagemann at a special December 21 board meeting as its purpose was just "an opportunity to openly discuss and seek clarification."
UPDATE: The article was amended to include comments from Board President Marty Schafer, and to clarify remarks made by the Executive Board of the Clover Park Education Association. 
MORE: Calling everything 'racist' makes the term meaningless: prof
MORE: School district to stop using 'grandfathering' due to racist origins
IMAGE: Master1305 / Shutterstock.com; Taniesha Lyons / Facebook screencap
Like The College Fix on Facebook / Follow us on Twitter