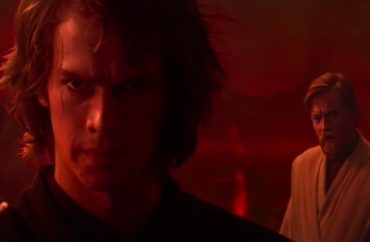 What does it say when a journal such as Scientific American prints an article denigrating fictional characters in the name of social justice and diversity?
That's just what happened to the Jedi, that far-away Galactic Republic's peace-keeping guardians from the Star Wars franchise.
A group of five(!) academics claim using "JEDI" as an acronym for "Justice, Equity, Diversity and Inclusion" is a boo-boo as the nigh-mystical beings comprise an "exclusionary cult" that is "prone to (white) saviorism" and utilize "toxically masculine approaches to conflict resolution" such as the "phallic" lightsaber.
If all that isn't unsettling enough, the whole Star Wars franchise is fraught with uncomfortable matters of culture.
Co-author J. W. Hammond's research interests ("critical theory […] critical race theory, critical historiography, disability studies,  (new/digital) media studies") appear to have heavily influenced the academics' treatise: There's the bikini-clad Princess Leia in Return of the Jedi, the "conflat[ion of] 'alienness' with 'nonwhiteness,'" and the portrayal of those with disabilities as somehow "inhuman" (Darth Vader had a mechanical breathing apparatus, after all).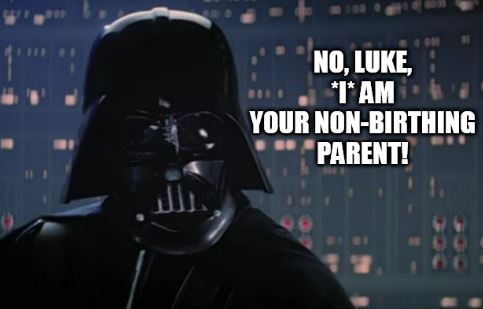 And let's not forget how President Reagan's Strategic Defense Initiative was (and is) commonly referred to as "Star Wars."
The Star Wars sequels add another dimension to the cultural concerns as Disney is now in control of the franchise. That would be the same Disney which has "a long and troubling history of circulating racist, sexist, heterosexist and Orientalist narratives and imagery," according to the authors.
MORE: Star Wars Stormtrooper costumes banned from Princeton party: too upsetting
Not to mention, consider that the entertainment mega-corporation would get a "form of free advertising" if social justice advocates made use of the acronym "JEDI."
While an overarching goal of JEDI initiatives is to promote inclusion, the term JEDI might make people feel excluded. Star Wars is popular but divisive. Identifying our initiatives with it may nudge them closer to the realm of fandom, manufacturing in-groups and out-groups. Those unfamiliar or uncomfortable with Star Wars­­—including those hurt by the messages it sends—may feel alienated by the parade of jokes, puns and references surrounding the term JEDI. Consider, as one example, its gender exclusionary potential. Studies suggest that the presence of Star Wars and Star Trek memorabilia (such as posters) in computer science classrooms can reinforce masculinist stereotypes about computer science—contributing to women's sense that they don't belong in that field. [See here for more on that — Ed.] …

When you think about the word JEDI, what comes to mind? Chances are good that for many, the immediate answer isn't the concept "justice" (or its comrades "equity," "diversity" and "inclusion"). Instead this acronym likely conjures a pageant of spaceships, lightsabers and blaster-wielding stormtroopers. Even if we set aside the four cautions above, the acronym JEDI still evokes imagery that diverts attention away from the meanings of justice, equity, diversity and inclusion. …

Put simply, the baggage of Jedi and Star Wars is too heavy to burden our justice-oriented initiatives with and may actually undermine these efforts.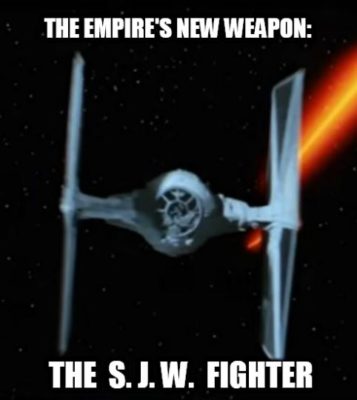 Instead of the usual progressive, politically correct whines du jour, maybe this deep-thinking quintet could ponder stuff like why a galaxy-wide government allowed slavery (with its Jedi representatives seemingly not caring about it), or why a group like the Jedi, which is perpetually susceptible to a treacherous "Dark Side," was given so much power over quadrillions of citizens in the first place.
MORE: 'Star Wars' spoof paper on Jedi powers inside cells accepted by peer-reviewed science journals
IMAGES: YouTube screencaps
Like The College Fix on Facebook / Follow us on Twitter