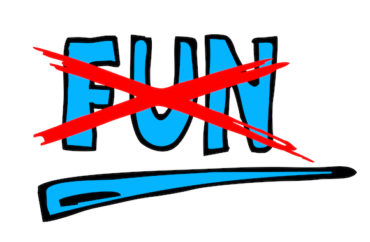 An upstate New York elementary school won't be singing "Jingle Bells" this holiday season as it is potentially "controversial" and "offensive."
This, according to Council Rock Primary School Principal Matt Tappon, the Rochester Beacon's Peter Lovenheim reports.
And that's all Tappon (below, left) had to offer. But Brighton Central School District Assistant Superintendent Allison Rioux told Lovenheim that "some suggest that the use of collars on slaves with bells to send an alert that they were running away is connected to the origin of the song Jingle Bells."
Rioux added the district is "not taking a stance" on this suggestion … but it cancelled "Jingle Bells" anyway.
Ironically, the district cited research by Boston University's Kyna Hamill, who had detailed the song's racial history (like it being used in minstrel shows). But Hamill thought the decision to can "Jingle Bells" was silly.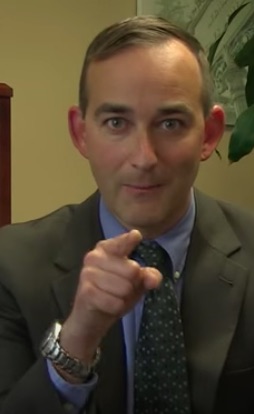 "I am actually quite shocked the school would remove the song from the repertoire," Hamill said. "I, in no way, recommended that it stopped being sung by children. My article tried to tell the story of the first performance of the song, I do not connect this to the popular Christmas tradition of singing the song now."
MORE: Emory U. fraternity faces discipline for hanging Christmas wreath on door
The slave collar aspect was not addressed in Hamill's research. Lovenheim notes Google searches show that bells on horses were used as a far back as the Roman Empire.
Lovenheim learned of the "Jingle Bells'" cancellation via a page on the district's "Diversity and Equity" site. In answer to the question "How can I teach music to my students in a way that is culturally responsive?" the respondent (presumably the music teacher) says "There were songs that had been previously used/taught (by me as well!) that had a questionable past."
Some of the songs did have racist beginnings and/or lyrics, such as "Jump Jim Joe" (originally titled "Jump Jim Crow") and "Ching a Ring Chaw" (sung in "southern black" dialect). But like "Jingle Bells," the exclusion of tunes like the Appalachian folk song "Cumberland Gap" don't make much sense.
"If [Tappon and Rioux] had spoken with me, I'd have liked to better understand the decision-making process about removing the song and to learn what 'contemporary and relevant' songs have replaced it," Lovenheim said. "I'd also have liked to speak with those in the school community—staff or families—who may have expressed concerns about the song to better understand and include their points of view."
Oddly, Principal Tappon is worried about children's exposure to an allegedly "problematic" Christmas song, but not scaring the bejeebers out of them by dressing up as a big green monster:
Cheers to Council Rock Principal Matt Tappon. His kids met the reading challenge and he showed up as Shrek. pic.twitter.com/IvazGfNLJV

— X – ToddJClausen (@ToddJClausen) June 11, 2014
MORE: 88% of college students say it's NOT offensive to wish 'Merry Christmas' to a stranger
IMAGES: bofotolux/Shutterstock.com; Brighton Central School District/YouTube screencap
Like The College Fix on Facebook / Follow us on Twitter