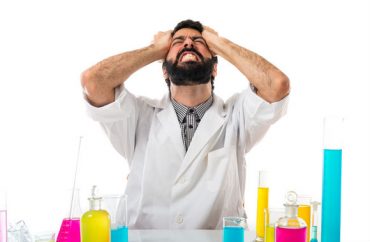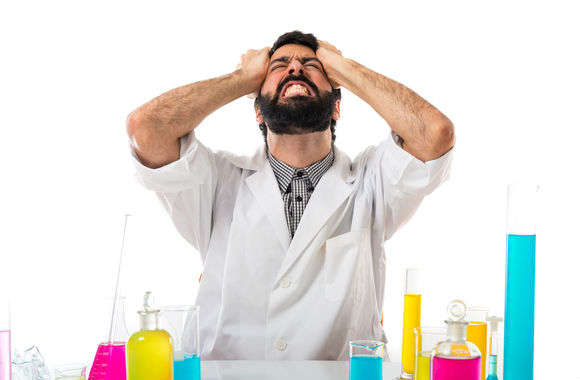 Muslim researcher: 'I do not understand how gender politics works out in the West'
An academic journal is giving potential veto power over submitted papers to "groups concerned by the findings," following outrage over a published paper that concluded male mentors are better for female scientists.
Nature Communications revised its internal guidelines last week to consider "the dimension of potential harm" that a paper can inflict on concerned groups.
It also announced that the three authors – two of whom are female – had retracted the mentorship paper because its "conclusions in their current form do not stand."
The about-face by the journal, a sister publication to the better-known Nature, spawned another wave of criticism from academics who claimed the changes would have a chilling effect on research, particularly from certain parts of the world.
"Apparently a woman lead author isn't sufficient in this case to speak to the implications of the paper?" tweeted Nicole Barbaro, a research scientist at Western Governors University Labs.
Barbaro added that she was not sure how the new policy guidelines could be "applied fairly," since any paper "can find someone who disagrees with it."
Geoffrey Miller, an evolutionary psychologist and author, responded to Barbaro's tweets: "Nature just stopped being a science journal and started being a propaganda operation."
Nature just stopped being a science journal and started being a propaganda operation.

— Geoffrey Miller (@primalpoly) December 21, 2020
MORE: Science journal retracts article criticizing diversity hiring
Barbaro told The College Fix that she believes the reaction to the paper had more to do with its suggestion that female academics "appear to be 'penalized' for female co-authorship" than with the authors themselves.
She's concerned about the "vagueness of how these new types of reviewers will be used" as mentioned in the guidelines. "Retraction isn't going to push the conversation" or scientific understanding of the subject, but rather stifle it, she wrote in an email Thursday.
In some sense, Nature Communications simply institutionalized a widespread practice, Miller told The Fix. Researchers in behavioral and social sciences "are already including lip service to 'woke' standards" to get published.
"Many journal editors and reviewers now expect active virtue-signaling about 'progressive' values such as 'diversity, equity and inclusion' in any paper that's potentially connected to any social issues," he wrote in an email.
"When this active parroting of woke values is demanded by faculty at taxpayer-supported public universities, in their official roles as scientific gatekeepers," however, "this amounts to 'compelled political speech'" in violation of the Constitution, Miller said.
Most candidates for faculty positions across public universities are now required to submit a diversity statement that shows "active, enthusiastic support" for "progressive/woke values," Miller continued. "This is the key way that academia is being politically captured, year by year, hire by hire."
He also expressed concerns that the revised guidelines would marginalize non-Western researchers, a sentiment echoed by a researcher in India.
MORE: Researchers ask for paper's retraction after conservative cites it
Mohammad Abdullah Sarkar (left), honors candidate in psychology at Aligarh Muslim University, tweeted his concerns that Nature Communications guidelines "will close down" multiple avenues of research.
"I come from a third world country and I am a Muslim," he told The Fix in an email Monday. "I do not understand how gender politics works out in the West."
Elisa De Ranieri, editor-in-chief of the journal, acknowledged concerns about marginalizing non-Western voices in a Thursday email.
Nature Communications considers and publishes research "from all over the world," and this "will not change," she told The Fix. "Our considerations of potential harm are and will continue to be developed in line with those of the research community," such as the World Medical Association's Declaration of Helsinki.
Female mentors particularly 'benefit more when working with male protégés'
The Nov. 17 paper was written by researchers at New York University's Abu Dhabi campus, and drew criticism and outrage on Twitter almost immediately. They did not respond to multiple requests for comment from The Fix.
Bedoor AlShebli, Talal Rahwan and Kinga Makovi suggested that female scientists could benefit more from having male mentors when it comes to their publication potential and post-mentorship careers. Policymakers should revisit the "consequences of diversity policies," they concluded.
AlShebli, Rahwan and Makovi used a dataset containing over 222 million papers that compiled the names of researchers, their affiliations, the publication venue, and citation network. The final sample size was three million protégé-mentor pairs.
The findings suggest that "female protégés who remain in academia reap more benefits when mentored by males rather than equally-impactful females."
Mentors, particularly women, "benefit more when working with male protégés" as well: Female mentors "suffer on average a loss of 18% in citations on their mentored papers" by working with female protégés.
MORE: Student newspaper retracts article on contrarian COVID study
Female-female mentorships, "as well-intended as they may be, could hinder the careers of women who remain in academia in unexpected ways," the researchers concluded.
One potential explanation for this phenomenon is the historic privileges and greater access to resources conferred to male scientists, allowing them to "provide more support to their protégés," according to the paper. Another is the impact of "sorting mechanisms within programs based on the quality of protégés and the gender of mentors."
Before they retracted the paper, the researchers noted inherent limitations in the research literature they consulted.
Existing analyses on the topic – female mentors increasing the likelihood of female protégés staying in academia and receiving positive career outcomes – did not contain comparisons to male mentors, they said. The authors hoped to fill this research gap by studying the impact of both genders on female pupils.
'Deep regret' their research has 'caused pain on an individual level'
The findings received tremendous backlash from academics online.
"[Y]ou must retract this paper," Leslie Vosshall, Rockefeller University neurobiologist and director of its Kavli Neural Systems Institute, bluntly told the journal in an open letter.
She asserted that the paper was "deeply methodologically flawed," had "the potential to inflict serious harm on the global scientific community" and omitted the "serious concerns" expressed by four peer reviewers.
"I find it deeply discouraging that this message – avoid a female mentor or your career will suffer – is being amplified by your journal," Vosshall (right) concluded.
Sarah Davies, a coral biologist at Boston University, began gathering testimonials in a Google spreadsheet of academics who cherish the support of their "Womxn Mentors." It has amassed over 2,000 signatures.
The journal took only two days to respond to the backlash. It posted a note on the paper that said the editors were investigating concerns about the "authors' interpretation of their data" on gender and successful mentorships, "in a way that undermines the role of female mentors and mentees."
The results of its inquiry were summarized in a Dec. 21 editorial that announced the retraction and new internal guidelines that will strengthen "our determination in supporting diversity, equity and inclusion in research."
The editors emphasized that they were not frowning on papers whose conclusions simply made readers "uncomfortable." They chose to publish this paper originally because mentorship is "important and understudied."
MORE: University gags prof from talking about Chinese military research links
But they said "it is essential to ensure that such studies are considered from multiple perspectives including from groups concerned by the findings."
The editorial does not further specify what "such studies" means, or the related phrase "this type of paper." But the editors implied they were singling out "sensitive research in the social and behavioural sciences, and in areas with significant societal and public policy impact."
They concluded by reiterating their "commitment to equity and inclusion in research," and strengthening their "efforts to reach out to a diverse pool of reviewers and commissioned authors."
The new review process will take into account "the dimension of potential harm" that can arise from a paper, and ensure "that claims are moderated by a consideration of limitations when conclusions have potential policy implications."
The researchers told ScienceInsider in November that they "welcome the review" because it will "lead to a thorough and rigorous discussion of the work and its complex implications."
In their retraction note, published the same day as the editorial, the researchers agreed the "most appropriate course of action" was retraction, due to concerns about "the validation of key measures."
Three independent experts commissioned by the journal determined that any conclusions based on co-authorship as a measure of mentorship could not be "extended to informal academic mentorship," the NYU Abu Dhabi researchers said.
They announced their "unwavering commitment to gender equity" and expressed "deep regret" that the research has "caused pain on an individual level and triggered such a profound response among many in the community."
'Academia has been blatantly vague' about what is taboo in research
Academics on Twitter took notice of the language used in the editorial. Miller called out the journal for imposing a form of cultural imperialism on research.
With these new "wokeness standards" applied to all submissions, the professor of psychology at the University of New Mexico tweeted, "scientists from non-Western countries, who often don't understand the current woke fads & ideological taboos, will have a harder time publishing."
Miller told The Fix that "current fads and fashions in American wokeness are utterly baffling to most non-Americans." He wrote a 2018 article in Quillette that detailed the confusion of European researchers in navigating American political culture, including "undocumented" versus "illegal" or "Black" versus "African-American."
Miller quickly "realized the situation was hopeless" when he tried to assist European colleagues, the article said. "Many of our ideological taboos are so taboo that we can't even list them publicly – much less explain them in new faculty orientations."
Foreign researchers don't have the luxury of attending woke American universities to learn the nuances in politically correct language, he told The Fix. If their research results support woke orthodoxy but are expressed "in the wrong way," they'll have a "much harder time publishing any results at all."
When @nature imposes Western wokeness standards on all papers, scientists from non-Western countries, who often don't understand the current woke fads & ideological taboos, will have a harder time publishing.

Net result: non-Western voices will be, dare I say it, 'marginalized'.

— Geoffrey Miller (@primalpoly) December 21, 2020
MORE: ASU applicants must show commitment to 'justice, diversity, inclusion, equity'
Sarkar, the researcher in India, doubts he would receive any introduction to the nuances of Western culture if he enrolled at a Western university. They "appear too scared to even develop a guideline" for fear of leaving out words and subjects that should be proscribed, he told The Fix.
While the retracted paper "inched too close to a boundary that is not meant to be transgressed," Sarkar said the NYU Abu Dhabi researchers "know little about what this 'boundary' is because academia has been blatantly vague and ambiguous about its nature."
He remains deeply concerned about his freedom to make mistakes, and believes the researchers were being criticized "for prejudice and bias, instead of something that was a flaw in their study design." Sarkar is troubled that the new guidelines don't define "offensive" and "controversial."
Neither editors nor reviewers will "publish lists of approved viewpoints or disapproved taboos," Miller said, as they would be too easy to mock and may incur legal liability at public universities. Woke ideology instead operates "in stealth mode," with politically correct opinions simply absorbed via the cultural osmosis of universities.
'Which women's opinions and perspectives are deemed valid?'
De Ranieri, the journal editor-in-chief, told The Fix that Nature Communications is committed to "a robust and careful review of all of our papers, with the aim of ensuring that the research we publish is both sound and significant."
Asked about the concerns surrounding the journal's new guidelines, De Ranieri said that while it is "essential that we are careful and responsible in our handling of all research, we believe that we keep the time taken to publication as short as possible without compromising our standards."
The "highest priority" at the moment is to ensure "the rigour of the review process," even if it slows down the publishing process, she wrote.
Barbaro questioned the journal's rationale for pressuring the authors to retract the paper. She told The Fix that other social science research has shown that "male-favoring effects are received more negatively than female-favoring effects."
MORE: Editors quit at feminist journal that compared transracialism to transgenderism
That the researchers observed negative female effects "is clearly upsetting to many stellar female academics," Barbaro (left) said.
But the journal's new guidelines imply that the paper's female researchers "aren't able to provide their own valid assessment of the impacts from a female perspective," she continued. Women clearly disagree on the issue, raising the question "which women's opinions and perspectives are deemed valid by Nature Communications?"
The validity of the mentorship variable in the paper is debatable, but critics should seriously engage with the data, Barbaro said: "Why DO females with female co-authors have lesser impact than when they co-author with males?"
Miller, Barbaro and Sarkar all attributed the new guidelines to the backlash to the paper, not a genuine concern about "potential harm."
Most scientists and journal editors "have no stomach for public controversy, and do not have the thick skin that comes from active engagement on Twitter or arguments with political adversaries," Miller said.
"It will be tomfoolery to accept that this retraction was not affected by outrage played out by certain political groups," Sarkar said.
"The bottom line is that big publishers are running a business, and online backlash is perceived as bad for business," Barbaro said.
MORE: Philosophy journal bucks outrage mob on race and intelligence paper
IMAGES: Luis Molinero/Shutterstock, Mohammad Abdullah Sarkar/Twitter, Leslievosshall/Wikimedia Commons, NicoleBarbaro.com

Like The College Fix on Facebook / Follow us on Twitter