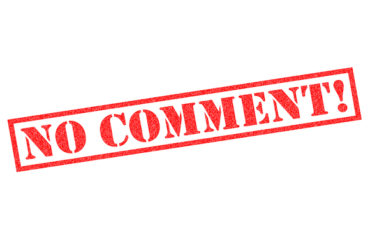 'There is no diversity on the issue'
Americans tend to broadly support various restrictions on abortion rights, particularly in later months of pregnancy. Yet over a dozen women's studies professors declined to say whether or not they believe in any restrictions on abortion.
The College Fix reached out to over 12 women's studies professors at numerous universities across the country to ask whether or not they support any laws limiting the right to an abortion, and how those laws might be enforced. None replied. Where phone numbers were available, the professors did not respond to phone calls, either.
Among those contacted were professors from Fordham University, Yale, Harvard, the University of Texas and the University of California, Los Angeles. Professors at North Dakota State University, Montclair University, Temple University, and New Jersey City University also did not respond.
Faculty don't want to admit pro-abortion politics
Michael Adams, a pro-life apologetics instructor and professor of criminology at the University of North Carolina Wilmington, said he believes the vast majority of professors support abortion on demand, but that they're unwilling to admit it.
"I think most are unlikely to discuss it because they believe the debate is over and their side won. They consider it settled law. There is just no diversity on the issue at secular universities," Adams told The Fix via email.
Dianne Irving, a research biochemist and bioethicist, echoed Adams's comments, saying that "most professors and administrators are quite liberal" but that they "try desperately to keep any discussions about abortion out of the classrooms."
Irving said many campus officials are reluctant to talk about abortion because they don't know accurate facts about human embryology. Others, she said, are aware of the scientific facts but may have had abortions themselves and are suffering immense guilt because of it.
Irving said that ignorance and guilt lead campus pro-abortion partisans to "desperately" keep discussions of abortion out of the classroom
"As long as this continues, neither students, administrators or the public in general can possibly give ethically or legally valid informed consent or make informed choices. Alternatives to abortion must be openly discussed and debated," she wrote.
This is not the first time faculty have been unwilling to discuss certain aspects of abortion politics. Last year a religious studies professor interviewed by The College Fix refused to say if unborn human beings are human.
Similarly, late last year, over a dozen biology professors refused to comment on when human life begins.
According to a Pew Research Poll, 75 percent of Americans support some restriction on abortion, while 25 percent believe it should be legal under all circumstances.
MORE: Virginia campus pro-choice group voices support for late-term abortion law
IMAGE: chrisdorney / Shutterstock.com
Like The College Fix on Facebook / Follow us on Twitter