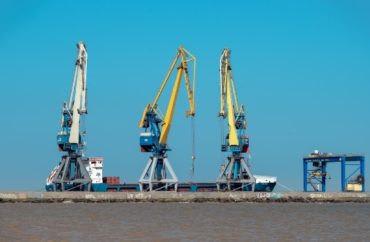 Free speech group says it is not sure yet if that would cause academic freedom issues
Stanford University recently established a committee to investigate school research funding from the fossil fuel industry.
The formation of the committee comes after Stanford's newly founded Doerr School of Sustainability faced backlash for refusing to deny funding from fossil fuel companies.
The College Fix reached out to several individuals at Stanford including the dean of the School of Sustainability, two professors within the school, the co-chairs of the committee and the university's president and media relations team to ask for more information.
Multiple requests for comment were sent to these parties in the two weeks, seeking information on what the committee's work would entail, if similar investigations would be launched into all industry-funded research and why funding from the fossil fuel industry was being targeted.
Paul Brest, former dean of Stanford Law School and committee co-chair responded to The Fix's inquiry via email in mid-January with a university statement on the matter.
"As the [university announcement] states, the group is charged with assessing current funding from fossil fuel companies, reviewing the approach of other universities, and providing pros and cons of the current approach of accepting these funds and of alternative approaches," the media comments stated.
"The group is also expected to consider a variety of approaches to better understand diverse viewpoints and concerns across the campus, and to engage the Stanford community in thoughtful discourse," the statement said.
No details were provided about why the committee was singling out research funding from the fossil fuel industry in its investigation but not looking at funding from other sectors such as solar and wind.
Apart from the university's statement provided by Brest, The Fix did not receive any other responses from campus officials or individuals involved with the committee.
The Fix also contacted free speech groups that typically defend academic freedom to ask if prohibitions on fossil fuel funding could harm some professors, given that right-leaning academics would presumably be more likely to receive that money.
MORE: Brown president wants to cut ties with 'science disinformation' spreaders
The Foundation for Individual Rights and Expression said it did not have an opinion yet on whether the targeted defunding of academic research by private groups would violate academic freedom. The group has fought efforts by Governor Ron DeSantis to limit taxpayer-funded universities from spreading critical race theory and requiring students to affirm white privilege or other leftist buzzwords as part of their education.
FIRE told The Fix that the Stanford committee fell "slightly outside [its] mission," and it would not provide comment on the scrutiny leveled at research funding from the fossil fuel industry.
"We can't comment on this particular question as it's slightly outside our mission of defending students and faculty," spokesperson Katie Kortepeter said in a mid-January email.
"Should evidence arise suggesting a faculty member's research was improperly targeted, we would certainly look into it," Kortepeter said.
The group has recently expanded its mission to what it sees as other attacks on the First Amendment and free speech, including demanding that a conservative Catholic town of less than 3,000 people allow the local library to let kids have access to sexually explicit books.
Another free expression advocacy organization, PEN America, did not respond to two requests for comment sent in the past week.
Academic freedom supporters have previously advocated for bans on industry-funded research at universities. Professor Cornel West, a member of the Academic Freedom Alliance, signed onto a letter in spring 2022 that advocated for a ban on professors receiving money from oil and gas companies, despite his pledged support for academic freedom.
MORE: Anti-oil Duke professor withdraws from Federal Reserve nomination
IMAGE: ViktorKharlashkin/Unsplash
Like The College Fix on Facebook / Follow us on Twitter