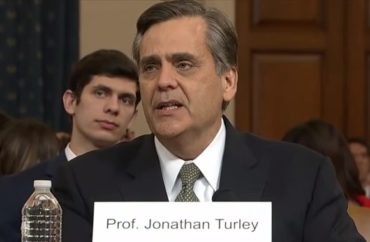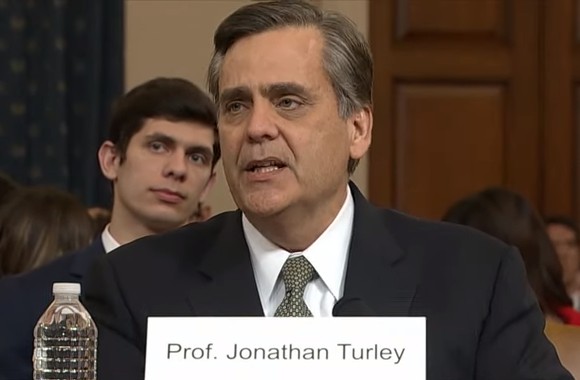 Inaction means university 'hires bigoted professors and condones their rhetoric'
Jonathan Turley said he was "inundated with threatening messages" after the George Washington University law professor testified against the impeachment of President Trump last fall (how long ago that seems now).
Now he faces a new threat: a student columnist for the campus newspaper who is advocating Turley's firing for his culinary ignorance.
In just the latest example of students' awesome ability to take food-related offense, Matthew Zachary shared his outrage against Turley in The GW Hatchet Monday.
The constitutional law expert had expressed confusion at the most popular Uber Eats orders by state in March, as elected leaders responded to the coronavirus pandemic by shutting down restaurant dine-in.
The exotic favorites in red states – spicy tuna roll in Oklahoma and crab rangoon in Missouri – is evidence of "an outbreak of the panpompous," Turley wrote. But it was the 58-year-old Illinois native's unfamiliarity with chicken tikka masala that really drove Zachary nuts.
MORE: Jonathan Turley 'inundated with threatening messages'
The most popular uber eats orders in Oklahoma is spicy tuna roll and in both Missouri and Wisconsin crag Rangoon? California is chicken tikka masala? I don't even know what that is beyond the chicken. If true, we have an outbreak of the panpompous. https://t.co/42bRnUQTD0

— Jonathan Turley (@JonathanTurley) April 6, 2020
Turley's "ignorance of American culture" is on full display, Zachary wrote, calling chicken tikka masala one of the "common dishes" in America. He fake-offered to take the professor to a local Indian restaurant when the campus reopens.
Sharing his expertise as a junior majoring in Latin American and hemispheric studies, Zachary next argued that Turley's neologism ("panpompous") "demonstrates his ignorance and narcissism beyond Twitter."
Of course, this was just the Generation Z member's pretext to gripe about what really bothers him: Turley's public activities that Zachary dislikes.
"Turley's words and actions continually aim to aid the Trump administration's public image and convince Americans that the president's leadership is sound," he wrote:
For the most part, I do not care what professors do or say in their spare time. But when one from my school goes on national television to support heinous men and their policies, I feel embarrassed. It is upsetting that the University continues to employ Turley.
MORE: UC-Berkeley activists blast the scourge of … bubble tea shops
And because the law school's incoming dean Dayna Bowen Matthew has said she wants to "create a preeminent space for civil discourse and constructive collaboration," according to Zachary, she should start by firing "or at least censuring" Turley.
Such action will "demonstrate that his speech does not meet the values of the University":
Matthew should not allow Turley's words and actions to represent the values of GW. Using his credentials as a professor at our University makes his comments and actions representative of GW, even if they are not reflective of the University's values. The law school has a fresh start with the introduction of Matthew, and this is its chance to reevaluate its professors and what type of institution it wants to be.
If it doesn't, the GW law school will show that it "hires bigoted professors and condones their rhetoric," the junior insisted, claiming he feels like "an accomplice" to Turley's actions because of his continued presence at the university. (I'd guess that anyone who reads Zachary's rant against the culinarily incurious Turley will feel like an accomplice to stupidity.)
It wasn't just Zachary who had to speak out against Turley's musing about Uber Eats. A CNN reporter mocked him, as did former Obama administration officials, and the ordinarily intelligent legal blog Popehat dropped an F-bomb on the "absolutely embarrassing hack" Turley.
It is pompous to eat delicious hunks of chicken because they sound weird to a professor man?

— Daniel Dale (@ddale8) April 6, 2020
MORE: Of course college cafeterias botch 'ethnic' food
IMAGE: ABC News/YouTube
Like The College Fix on Facebook / Follow us on Twitter