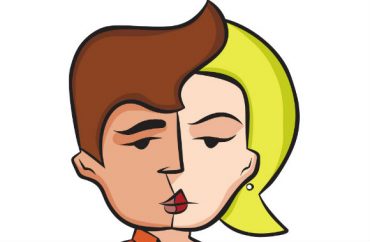 The student booted from a class in Aberdeenshire, Scotland for insisting to his teacher that there are only two genders has spoken out, claiming "dangerous views" are being foisted on captive classrooms.
The video of the argument between the student and teacher is almost comical, as the instructor brags that he has "national school authority policy" behind him.
The student ended up being suspended for three weeks, according to the Daily Mail. (Looks like "restorative practices" don't apply to offenses against gender identity, either.)
Some of the student's friends talked to the Mail, telling the paper their pal just needed to "let people know what is going on in the education system":
'He has nothing against anyone who identifies as LGBTQ, but completely disagrees that there are more than two genders and that it's a social construct.

'He believes telling kids that boys are girls and girls are boys is a very dangerous thing and wanted to get his views across to the teacher.

'His view is that scientifically there are only two genders. This new gender theory that there are unlimited genders is something that should be discussed and debated – not just thrown into a class discussion and if you disagree you get kicked out of the room.' …

The incident took place when the teacher logged on to a website and found only male or female gender types listed as options, which he claimed was 'old fashioned'.
A spokesman for the Aberdeenshire Council said those in the public sector must demonstrate "due regard" to various "protected characteristics," which includes "gender reassignment."
"It is important to understand the context of any video clip taken without a person's consent," he added. "In our schools, fostering good relations among different groups can be a real challenge but our aim is to support a fairer, inclusive environment for all."
MORE: Teacher boots student, argues with him for stating there's only two genders
MORE: Lawmakers: Mandate 'gender identity,' 'implicit bias' training for teachers
IMAGE: Daren Woodward / Shutterstock.com
Like The College Fix on Facebook / Follow us on Twitter