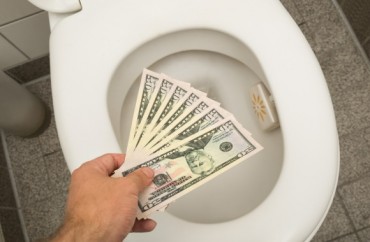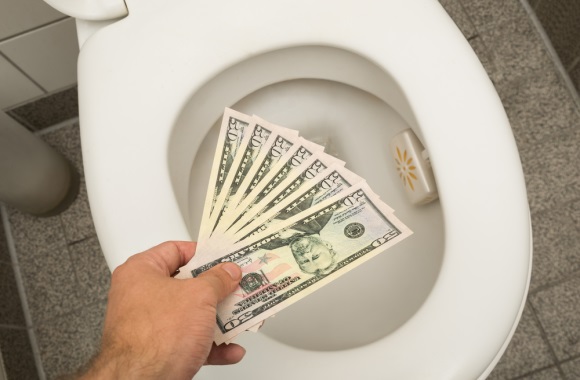 Tuition structure differentiates between online and in-person
Many colleges are claiming there's no contractual difference between learning online and in person as they invoke COVID-19 to keep students, who are not at serious risk from the illness, out of communal environments.
Students around the country who abruptly saw their educations yanked out of classrooms, labs and offices beg to differ.
The University of San Diego is one of the latest schools to face a class-action lawsuit by students claiming they are owed a refund for an objectively worse education in the spring semester, The San Diego Union-Tribune reports.
Haley Martinez and Matthew Sheridan are students in the Catholic university's $6,500 Paralegal Certificate Program, which moved online in the name of COVID-19 mitigation. Their suit seeks to represent the entire USD student body of 9,000:
USD students "contracted and paid for an education, not course credits," the lawsuit states. "They paid for the robust education and full experience of academic life on USD's campus; remote online learning cannot provide the same value as in-person education."

The lawsuit points to USD's own tuition structure, which assigns a different dollar value to in-person instruction than it does online learning. For example, a master of science in health care informatics costs $1,580 per unit of on-campus classes compared to $925 per unit for the online version.
MORE: University promises no refunds if it closes student housing again
In the online environment, Sheridan received fewer hours of instruction and days of classes than promised, the lawsuit states. …

Sheridan missed out on a "real world" internship that the paralegal program had promised, according to the USD lawsuit. He had to make do with a simulated one instead, adding to the concern that he may be at a disadvantage when it comes time to get a job, said one of his Washington, D.C.-based lawyers, Yvette Golan.
Golan is litigating similar lawsuits against the University of Rochester, where a music student was banned from continuing "his chamber ensemble and organ classes," as well as Yale, Northwestern and Boston College. The harm from the sudden moves online, in violation of contracts with students, "is going to follow them through their careers," she told the Union-Tribune.
According to the newspaper, suits seeking class-action status against the University of California and California State University systems "are already deep into litigation," with potentially 750,000 students represented if certified:
The lawsuits point to federal pandemic stimulus money that California's universities have been given to help them and their students through the crisis — more than $785 million between the two main systems. Attorneys representing a Sonoma State University student suing the CSU argued "the CARES funds are intended to be used as emergency cash grants, not as a vehicle for universities to retain money that is not theirs to retain."
MORE: 26,000 positive COVID tests, no student hospitalizations
MORE: Universities hit with class actions for tuition refunds amid COVID
MORE: Universities demand students pay to retrieve stuff after sudden evictions
MORE: Public university hires chief diversity officer after COVID refunds, fee hikes
IMAGE: Andrey_Popov / Shutterstock.com
Like The College Fix on Facebook / Follow us on Twitter