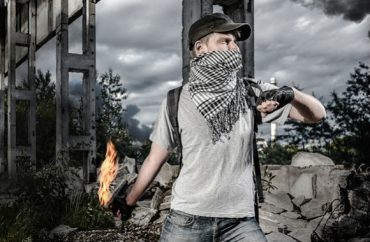 Polls show most college Democrats hold extremely progressive views
Over the last year, The College Fix has learned a lot about what college students who identify as Democrat think and feel about the world around them, and the results show their views are not just center-left — they're often statistically extreme.
While it's not surprising for conservative and liberal students to hold different positions on controversial issues, the stark contrast found in The College Fix's polling shows that not only is our country deeply divided, our nation's young people are, too.
But while right-of-center students polled through our online surveys facilitated by the polling company College Pulse often showed moderate, mainstream views — the majority of students who identify as Democrats gave answers that even many centrists and leftists consider extreme.
(MORE: Click here to see a full list of all our survey results over the 2019-20 year).
In May, for example, we asked 1,500 college students nationwide if they support defunding the police — and a whopping 94 percent of Democratic college students responded yes. In contrast, only 13 percent of Republican college students said yes.
That same poll asked if rioting and looting are legitimate forms of protest against racial discrimination and police brutality. Sixty-one percent of Democratic college students said yes, while only 5 percent of Republican college students did.
In October, we asked 1,000 college students if Columbus Day should be kept as is or replaced with Indigenous Peoples' Day. This time, 93 percent of Democratic college students said they want it changed compared to only 20 percent of Republican students.
In July, we asked 1,000 college students if Founding Fathers who owned slaves should have their public statues taken down. According to the results, 73 percent of Democratic students said yes. But nearly 90 percent of Republican students said no.
In the fall of 2019, our poll found two-thirds of Democrat college students surveyed are in favor of removing the motto "In God We Trust" from U.S. currency while only 6 percent of Republican respondents said it should go.
And in one of the biggest divides the polling found, our September 2019 survey of 1,000 college students found that only 8 percent of Democratic college students are very proud to be American. Contrast that with 74 percent of Republican college students who are.
There's a famous expression that goes: "If you're not a liberal when you're 25, you have no heart. If you're not a conservative by the time you're 35, you have no brain." So on some level it's not shocking that many young people lean left.
But these results show something far more troubling. A majority of young Democrats today are openly hostile to America, its institutions, its history, law enforcement and peaceful protest.
MORE: The College Fix presents its 2019-20 campus polling trends on free speech, bias and more
MORE: Nearly 100 percent of Democratic college students support defunding the police
IMAGE: Alex Tihonovs / Shutterstock
Like The College Fix on Facebook / Follow us on Twitter