The higher ed institution which hosted the workshop "Beyond the Binary: Queer and Trans Pleasure 101″ last year is currently entertaining its second (annual) Sex Week, which runs through November 2.
The Swarthmore College event, hosted by the school's Student Wellness Educators (aka SWELL), seeks to "destigmatize sex, celebrate sexual diversity, and promote informed, empowered experiences," according to The Phoenix.
Sex Week workshops include "De-spookify Sex" ("eat candy" and get "burning questions about sex" answered), "Navigating Pleasure with Dysphoria" ("explore finding pleasure, joy, and curiosity in intimacy while experiencing dysphoria"), and Halloween's "Monster Smash Workshop" at which students can "explore the erotic allure of various monstrous entities in pop culture."
And don't forget the "Build Your Own Relationship Workshop" where students can "explore different relationship styles, learn about interpersonal boundaries and communication style, and build [their] own relationship," as well as the "Intro to Sex Toys" to learn about vibrators (pictured).
Sex toy raffles will be offered at each event.
The week's keynote event, November 2's "Shadowbanned Nation: The Lust, Labor, and Genders They Don't Want You to Read About!" features "dominatrix, porn-maker, journalist, activist, and host of the 'indie slutty kinky queer sex worked centered sexuality podcast' Why Are People Into That?!" Tina Horn.
MORE: Swarthmore College student: 'Should we be kicking white people out of parties?'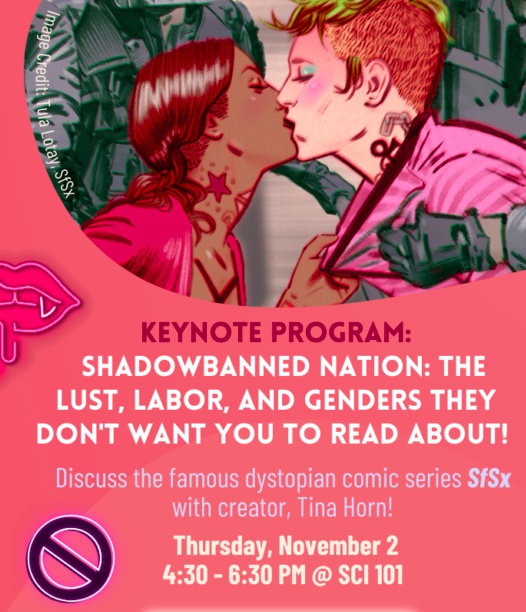 The author of the comic book "Sfsx" who says "people often misunderstand BDSM and 'don't appreciate what consensual torture can mean for queer liberation and sexual liberation,'" Horn will discuss "printing and publishing sexual material, censorship, sex work as work, and comics as a political medium," according to a university announcement.
"Sfsx" is a "dystopian graphic novel" detailing a society in which "sex and gender deviance is [sic] absurdly surveillanced, policed, and bureaucratized by a conservative political group known as The Party." The Los Angeles Review of Books describes the premise as "a world where the religious right gets the America they say they want— a reminder, of course, that one queer's dystopia is a Proud Boy's utopia."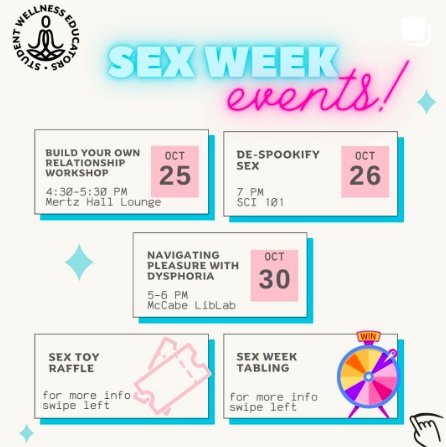 MORE: Swarthmore College trans, non-binary students feel 'uncomfortable' in campus housing
IMAGES: Swarthmore Student Wellness Educators/Instagram
Like The College Fix on Facebook / Follow us on Twitter