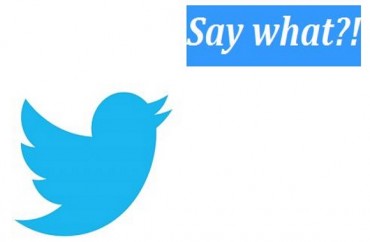 UPDATED
A teacher in Fort Worth, Texas was suspended with pay after it was confirmed she made numerous anti-illegal immigration-themed tweets, and directed some to President Trump.
The now-deleted Twitter account of "Georgia Clark" caught folks' attention early this week when some posts asked the president "to crack down on immigration at Carter-Riverside High School," according to the Fort Worth Star-Telegram. A teacher by that name is listed on the school's website under the English department.
On Wednesday, Clark was officially placed on leave. District spokesman Clint Bond said officials are "reviewing [their] options" as to what further action to take, if any.
Superintendent Kent Scribner said in a message to parents and the community that the district treats students "with dignity and respect." He added: "Please know we take this promise very seriously and your child's safety and well-being are always our number-one priority."
The student body at Carter-Riverside HS is close to 90 percent Hispanic.
The teacher's account has a history of directing posts to the media, White House and Trump Twitter accounts. In one tweet, she asked if the medical profession is the "root cause of gender identity issues."

Several comments have centered on illegal immigration tied to schools. In a Jan 6. comment, the teacher stated that school districts are protecting immigrants who don't have legal status.

Earlier this month, a tweet on the account stated that she had contacted federal authorities about her concerns.

The tweets that drew ire on social media this week focused on immigration, casting attention on a Fort Worth campus.

One post directed to Trump's Twitter account stated: "Mr. President, I asked for assistance in reporting illegal immigrants in the FWISD public school system and what I received was an alarming tweet from someone identifying himself as one of your assistants followed by a second tweet from the same person — cont."
According to the district employee handbook, employees "are held responsible for content posted on personal social media accounts." Though teachers (like students) "don't lose their First Amendment rights when they enter a school," the district has a "high degree of control" if teachers' (social media) speech is job related.
Ms. Clark could face anything from a reprimand to dismissal "in accordance with other law and policy," according to the article.
UPDATE: According to the local CBS affiliate, Clark was fired on June 4 after the school board voted 8-0 to terminate her contract. She can appeal to the Texas Education Agency Commissioner within the next two weeks.
MORE: School officials 'threatened' to report striking teachers to immigration
MORE: Students protest pro-immigration banner, get suspended
Like The College Fix on Facebook / Follow us on Twitter