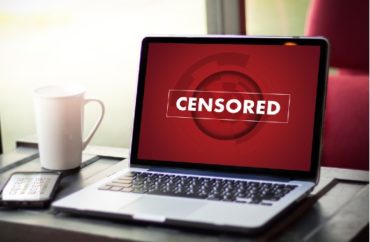 ANALYSIS: The campus paper refused to include quotes from liberal students in its coverage of a controversy.
As a student journalist, I have been taught to try to get multiple perspectives on an issue and ensure that the subjects of our articles are treated fairly.
I've written 13 articles in the past three years for the campus paper, but The Oracle spiked my last one because, I believe, it included quotes that defended Andrew Donadio, a conservative nursing professor.
Donadio has faced a targeted campaign from two of his fellow professors over his support for Tennessee Tech's Turning Point USA chapter as well as his opposition, as a Putnam County Commissioner, to renaming a local middle school sports team.
My managing editor asked me to work with her on an article about the situation, including an investigation of the two professors who had targeted Donadio, but later changed her mind.
I scrambled to get quotes from some of Donadio's students, but then when I went to turn in the article, it was denied and the editor instead ran her own article on the front page of the paper, though she did not publish it in the web version. Make your own guesses why that is.
The students in my article spoke highly of Donadio, their nursing professor. Minority students and students with different political beliefs expressed feelings of anger due to the two professors who were trying to damage their mentor's reputation.
One student, a white female named Kelly Denton, identified herself as "100 percent liberal."
MORE: Student paper deletes paper skeptical of effects of COVID on death count
Yet she praised Donadio, saying she had never heard him say anything racist and told me she believed Donadio wanted all of his students to succeed.
"He has strong opinions, as do most of us. Not all Republicans are racists just like not all liberals are Communists," Denton told me. "The allegations against one of my favorite teachers are completely unfounded and completely disrespect the code all nurses are required to abide by: do no harm."
"Donadio has been harmed in so many ways by these events and the students would suffer without him teaching," Denton told me.
A Mexican-American student said that Professor Donadio always treated him kindly and professionally.
"I've never experienced any bad treatment, and I would consider him one of the best and more invested professors that I have had," Mateo Huerta, who describes himself as an independent and a Hispanic, told me.
But even though my article consisted of quotes from other people, providing a defense of their own professor, my editor saw bias.
"I knew your opinion on the issue before you even turned the article in," my editor told me, when she explained why my work would not be included in the article.
The simple fact that I am a conservative led to my article being pulled from the newspaper.
MORE: My liberal peers tried to shut me up, so I started my own newspaper
IMAGE: One Photo/Shutterstock
Like The College Fix on Facebook / Follow us on Twitter