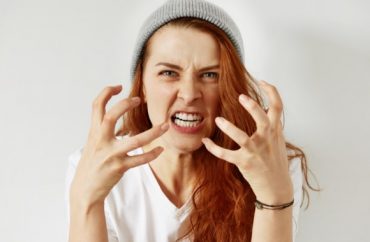 Its ability to create and disseminate a narrative notwithstanding, the Left truly is demented when it comes to the topic of "book bans."
You've probably read about instances where parents who've attempted to read from sexually explicit material available in their kids' school libraries have been cut off by (progressive) school boards.
Why would these boards suddenly cut off the reading of stuff that kids can get in their library? This same quick action can never be found when someone asks that such material not to be made available to minors.
At this past week's U.S. Senate hearings on "book bans," the American Enterprise Institute's Max Eden read from a sexually explicit book to show the utter inanity of what currently is available to underage children. Republican Louisiana Senator John Kennedy did the same.
"I got a new strap-on harness today," Kennedy read from the book "Gender Queer." "I can't wait to put it on you. It will fit my favorite dildo perfectly. You are going to look so hot. I can't wait to have your c**k in my life. I'm going to give you the blowjob of your life, then I want you inside of me."
Completely ignoring the actual context of the reading, alleged journalist Aaron Rupar tweeted that Kennedy was "having a very normal one" at the hearing. Y'know, to make his readers think that Kennedy is a weirdo. But don't dare think the same about teachers and librarians who fight to keep this stuff in schools!

MORE: You are NOT a 'book banner' or 'anti-drag' for wanting your kid far away from explicit material
Sen. John Kennedy having a very normal one during this Senate hearing pic.twitter.com/TafATlG1l7

— Aaron Rupar (@atrupar) September 12, 2023
MORE: University group works to take 'racist' books off shelves
Democratic Senator Dick Durbin (Illinois) also chose to engage in some cognitive dissonance by stating "No one is advocating for sexually explicit content to be available in an elementary school library or in [the] children's section of the library" … and then adding "but no parent should have the right to tell another parent's child what they can and cannot read in school or at home."
But with that addendum, Dick, that's just what you're doing.
And don't forget the various higher ed academics and political entities that want this crap available to your kids.
Meanwhile, the Left has no problem not only removing books from school libraries … but literally throwing them away. 
In some perverted version of "equity," a report out of Canada this week notes a school board was yanking books such as "The Very Hungry Caterpillar," Anne Frank's "Diary of a Young Girl," and editions from the "Hunger Games" and "Harry Potter" series.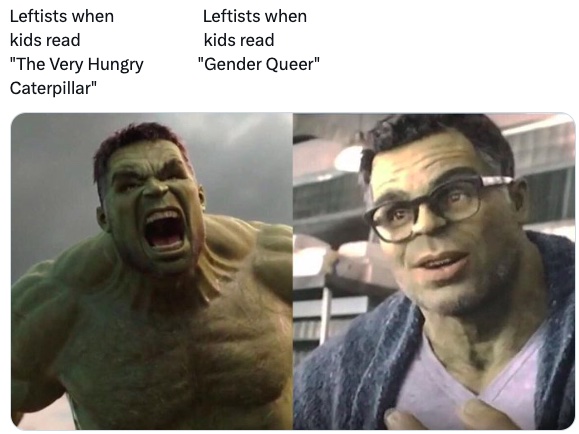 Some were removed because they were old, but others "due to the board's interpretation of equity and inclusion guidelines." And the board felt that if the books weren't good enough for the district, they weren't good enough for anyone — so they were tossed in the garbage.
This is reminiscent of two years ago when Canadians literally burned books to appease the local indigenous population … in the name of "inclusion."
Fortunately, this time at least, the Ontario education minister put a halt to the nonsense saying "It is offensive, illogical and counterintuitive to remove books from years past that educate students on Canada's history, anti-Semitism or celebrated literary classics."
In Canada, like in the U.S., progressive news media and politicians will continue to frame the former book-ban issue as one of "inclusion," "empathy," "privacy" and "rights." Just look at Education Week, to name one: "Parents' Rights Groups Have Mobilized. What Does It Mean for Students?" and "LGBTQ+ Students Feel the Weight of a Push for Parents' Rights."
The popular education news outlet, along with many others and the Democratic Party, seem to have forgotten schools are locally governed by parents and the community who elected board members to represent them.
You know, it's that whole democracy thing … about which progressives have lectured us without end since January 2021.
MORE: The Bidens want 'all books' available to students, so I got the D.C. library to buy Tara Reade's memoir
MORE: Alaska school district removes classic books due to 'controversial' content
IMAGES: WAYHOME studio/Shutterstock.com; YAF/X (Twitter)
Like The College Fix on Facebook / Follow us on Twitter