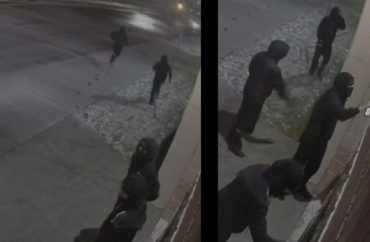 ANALYSIS: The College Fix has reported on more than a half-dozen incidents in last 75 days
It's been a busy start to the campus hate-crime hoax watch this year. The College Fix has already reported on seven so far in 2023: two in January, three in February, and two more so far in March.
Penn State officials recently announced that allegations its fans directed racist language at Rutgers University basketball players are without merit. An investigation into the Feb. 26 game found "no apparent racial slurs were used by Penn State fans," the university reported.
The incident mirrors a similar accusation against Brigham Young University fans last August, except in that case, the fans were first found guilty until proven innocent.
Also in March, there was an uproar at Massachusetts Institute of Technology over flyers and chalkings found at the school that included slurs against LGBTQ people. But upon further review, administrators determined the slurs were not written by a bunch of homophobes — but rather students protesting the university's emerging policies in support of free speech.
In February, we had two instances in which silence speaks volumes.
In one, American University leaders refused to divulge the race of the suspect who wrote "Black people suck" despite repeated requests from The Fix. Video surveillance had reportedly caught the culprit red-handed. But officials hid behind federal privacy laws despite the fact that we only sought the suspect's race and gender — not their name or any identifying information. If the suspect was a white person, however, they likely would have had no problem revealing their race.
In another silence speaks volumes incident, Harvard University in February quietly closed its investigation into emails allegedly sent to LGBT individuals containing threats.
Campus police refused to even speculate to The College Fix on whether it was a hate-crime hoax, but we determined the messages were strikingly similar to the infamous Jussie Smollett case in which the homosexual actor had falsely claimed he was attacked in the dead of winter in Chicago in 2019 by white racists yelling "This is MAGA country" as he was beaten. In Harvard's case, the emails were allegedly sent by a group called "Harvard Straight Pride" and declared "Cambridge is MAGA Country."
Our third February example also hails from Harvard. In this case, an anti-gay hate crime attack was blamed on a campus pro-life group. But, as it eventually turned out, the perpetrator was a black Harvard Democrat.
Finally, in January, we reported on the fact that "White Power" graffiti at an Idaho high school was in fact done by Hispanic gangs, police had determined.
We also reported on how law enforcement had closed an investigation into a racist letter allegedly sent to a University of Cincinnati professor after he refused to answer questions from the police. The case and claims surrounding it had been riddled with inconsistencies and the professor clammed up completely.
MORE: Here are 14 times campus hate crimes turned out to be hoaxes in 2022
IMAGE: Caldwell Police Department / Facebook
Like The College Fix on Facebook / Follow us on Twitter