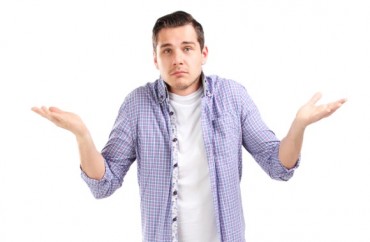 Some groups may be exempt; university in the process of figuring it out
Three years after implementing sanctions that penalize students who join single-sex campus groups, Harvard is still struggling to determine the full scope of those penalties, and specifically to what student groups they apply.
Those sanctions, developed in 2016 and first imposed on Harvard's Class of 2021, mandate that members of single-sex organizations may not hold campus leadership positions or receive official endorsements for fellowship packages such as the Rhodes scholarship.
The school is already implementing those penalties. The policy has been expanded since its passage: Earlier this semester the university threatened to punish any student groups that elected members of single-sex clubs to leadership roles, while previously Harvard had only planned to sanction individual students for such transgressions.
Numerous student groups, meanwhile, have already gone co-ed to avoid sanctions for their members.
Yet three years on, the school is still struggling to figure out just how to impose the penalties on various students and groups, The Harvard Crimson reports.
The university "has not yet decided whether to subject some student groups — including House Committees — to the penalties," the paper says. At Harvard, House Committees function as student governments for individual dorm buildings.
The Crimson reports that Associate Dean of Students Lauren Brandt gave an evasive answer when asked about the possibility of sanctioning the committees, telling the paper: "On first impulse, House Committees are elected by the house communities…So I think there's that piece of the process, that we want to be careful about in terms of this."
Sanction policies for other student groups are similarly somewhat muddled:
[Dean of Students Office] administrators confirmed Tuesday that Peer Advising Fellows and pre-orientation program leaders are not subject to the sanctions. But the policy does apply to pre-orientation directors — like members of the Freshman Outdoor Program steering committee — and Eagle PAFs, who serve as student leaders of the PAF program…

Kate Colleran, who serves as assistant dean of student engagement and leadership in the DSO, wrote in an emailed statement that the guidelines for pre-orientation programs is consistent with the rest of the sanctions policy, and that administrators and students are aware of these guidelines.

"Having sanctions apply only to the steering committees of the Pre-Orientation programs is in line with the practice for all other student organizations regarding sanctions. (With [independent student organizations], for example, it would be officers or executive board as detailed in the groups' constitutions.) The Pre-O directors have been informed of this and will be working within their groups to be in line with the policy," Colleran wrote.
One campus official said that "students should consult administrative bodies like the Office of Undergraduate Education if they have questions about whether the social group penalties apply to a specific program," suggesting the school is planning to figure out, and apply, the policy on a rolling basis.
MORE: Harvard promises to punish student groups for electing members of single-sex orgs
IMAGE: OPOLJA / Shutterstock.com
Like The College Fix on Facebook / Follow us on Twitter