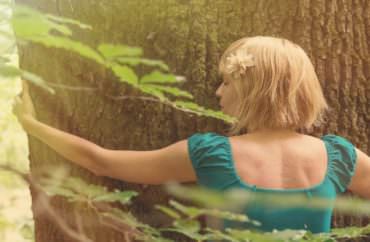 A trend seen in higher education today is the growing number of scholars touting "ecofeminism" and "ecosexuality."
Several years ago it was a little less common, but it could found here and there, such as the Santa Monica College professor in 2016 who took her students on an "EcoSexual Sextravaganza" field trip to marry and have sex with the ocean.
Later that year, a class called "Ecofeminism" at the University of South Carolina was given the distinction from Young America's Foundation as one of the "Most Bizarre and Politically Correct College Courses" of the year. That class was described as an "exploration of the connections between oppression of women and oppression of nature."
In 2017, The College Fix featured one of the professors leading the charge to advance the topic in higher education, a UC Santa Cruz scholar who touts a movement that basically goes something like this: have sex with the Earth to save it.
In January 2018 we covered a "Feminist Science" event that taught researchers how to do "socially just science." In August of 2018, a St. Mary's College of Maryland professor made headlines for touting "ecosexuality" as an "environmental activist strategy."
Now, as 2019 begins, the trend appears to be gaining more and more steam.
"The number of classes focused on the study of 'ecofeminism' has recently grown. New courses are set to take place in the upcoming spring semester of 2019 at colleges that include Yale, University of Florida, and Wesleyan, among others across the country," Townhall reports.
Reporter Zachary Petrizzo rounded up some of the class descriptions in his Townhall article:
Swarthmore College will again offer a class titled "Ecofeminism(s)" this coming semester which will focus on the central "themes and histories of ecofeminist theories and praxis." The University of Massachusetts-Dartmouth will also offer a new class this spring titled, "Ecofeminism: Philosophy & Practice" which seeks to focus on the "study of ecofeminism as systems of oppression based on race, class, gender, sexuality, and ethnicity that stem from a cultural ideology that enables the oppression of nature."

Iowa State University will also offer an "Ecofeminism" class again in the spring of 2019 that will focus on "women's relationships with the earth, non-human nature, and other humans." The course description adds that the class will seek to understand "society's treatment of women and nature; origins of ecofeminism and how it relates to the science of ecology, conventional and sustainable agriculture as well as how ecofeminism relates to other branches of feminist philosophy."

The College of New Jersey will also join the trend this coming spring by offering a "Ecofeminism" course for students. The class is set to focus on the "domination of women, and the domination of nature are fundamentally connected, ecofeminism offers a distinctive, interdisciplinary lens on the world…"
MORE: 'Ecosexual' professor spurs movement: Have sex with Earth to save it
IMAGE: Shutterstock
Like The College Fix on Facebook / Follow us on Twitter