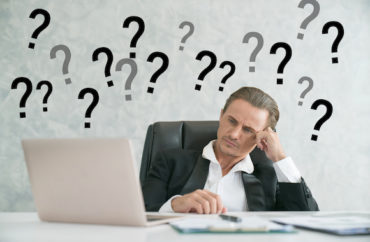 Two years ago, the University of Texas-Austin played host to a "Cocks Not Glocks" protest, a reaction to a Texas state law which permits those over 21 to bring a gun to campus if they have a concealed carry permit.
For example, the College Democrats' Rosie Zander — seen here holding a prodigious fake penis — had complained "Why can we have guns on campus, but we can't have dildos out in public, that's absurd."
To help commemorate those demonstrations, the school's anthropology department thought it appropriate to place an eleven-inch dildo (yes, eleven) in a display case in the campus Student Activity Center.
"If you don't look too closely, you don't even notice it because it's just sort of in the background," associate anthropology professor Craig Campbell said about the ersatz phallus.
"I wasn't particularly interested in taking a big political position with this but (instead) use it as a teachable moment to think through and play with some of those ideas and show the way anthropology can be used to understand current events," he added. "It coyly takes a position but not very seriously."
Wow. Deep.
The 11-inch phallus, dubbed "Big Boy" by the manufacturer, sits under a spotlight next to an explanation of the display written by Campbell. An advertisement from the manufacturer, Doc Johnson, is pasted on the wall behind it.

"There is archaeological evidence that the phallus has been a symbol of sexual potency and fertility in many societies throughout human history," the explanation reads. "In many parts of the United States such phalli were illegal to sell and to own. For example the 'obscene device law' which prohibited the ownership and sale of phalli among other things, was entered into the State of Texas penal code in (1973)."

Campbell purchased the toy in the color "Gunmetal Grey," developed the display and pitched the idea to the department in a mass email to see if they would approve the display.

Although Campbell said he intended it to be more of an academic display than a political statement, anthropology graduate student Angelina Locker said she sees the display as a silent way to continue the conversation that Cocks Not Glocks started.

"(The phallus) does a really good job in creating a bit of discomfort in people who see the display, so it's almost pushing (people) to engage in these discussions," Locker said. "It's kind of like a silent reminder that hey, this is ongoing, this is problematic for some people, campus carry can create uncomfortable spaces on campus, so let's continue that dialogue."
"Uncomfortable"? How about the fact that the dildo display fits the federal standard for sexual harassment in addition to the university's own definition: Generally "(u)nwelcome conduct of a sexual nature' […] that creates a 'hostile or offensive atmosphere.'"
The UT definition does note that such conduct be "aimed at 'a specific individual'; however, any pro-campus carry student could easily complain the display is aimed at him/her given its noted purpose.
MORE: Anti-gun dildo protest at UT-Austin is 'sexual harassment'
MORE: Students protest campus carry with sex toys
IMAGE: lOvE_lOvE/Shutterstock.com
Like The College Fix on Facebook / Follow us on Twitter