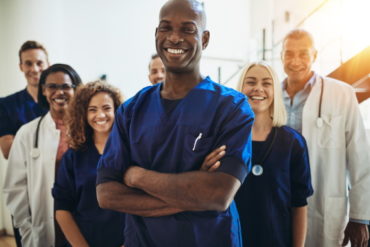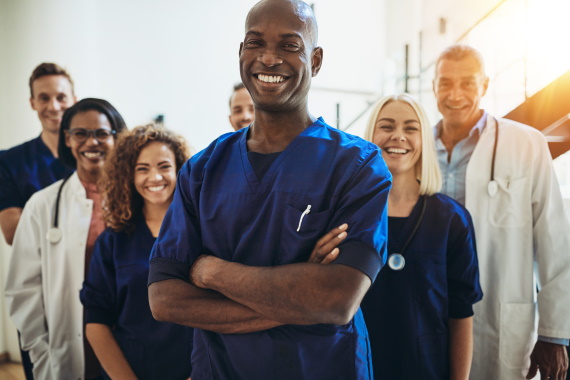 UPDATED
Threat of legal action precipitated reversal
The University of Chicago's medical school changed its stipend program that excluded white students after a foundation warned that it could be in violation of federal law.
The program was directed toward "those who identify as Black/African American, Hispanic/Latinx, Native Americans (American Indians, Alaskan Natives, and Native Hawaiians), and Asian (Hmong, Vietnamese, Laotian, and Filipino)."
The Foundation Against Intolerance & Racism challenged the legality of the program in a letter the organization sent to the school.
The organization explained the problems with the program in an August 17 email to The College Fix. FAIR first sent the letter on July 12 to Pritzker School of Medicine Dean Vineet Arora.
"When universities use skin color or other immutable characteristics as an absolute bar for eligibility to participate in certain programs, they necessarily deprive some deserving students who would be a good fit for the program from having the opportunity to experience all the university has to offer," Staff Attorney Leigh Ann O'Neill told The Fix through a spokesman.
"In turn, the universities also necessarily deny themselves and the rest of their students the benefit of what those excluded students have to offer," she wrote. "These programs are aimed at raising up a particular group of students who are perceived to be disenfranchised; however, categorizing eligibility based on immutable characteristics grossly and offensively oversimplifies the problems the universities are trying to address."
"The civil rights laws were put in place to ensure that all individuals are treated equally," O'Neill told The Fix.
"It is best to forge a new path forward, rather than merely turning the tables," O'Neill said, instead of implementing programs that discriminate against "historically privileged groups."
According to FAIR, the university committed to making changes to the program in response to the letter. However, as of August 20, the language still refers to it being directed at "traditionally underrepresented groups."
Higher ed institutions 'openly boast' about 'antiwhite discrimination,' student alleges
Several conservative University of Chicago students criticized the original program.
"A program like this is not surprising," Daniel Schmidt told The Fix in an August 16 email. Schmidt has been critical of his university's treatment of white and low-income students.
"At virtually any American university, antiwhite discrimination is occurring under the euphemism of 'diversity and inclusion.' The universities openly boast about it," Schmidt said.
He continued:
In fact, American universities now despise white people so much that they are willing to enact flagrantly illegal policies—as was the case with this program—and just hope no one notices. Importantly, while my university's administration has admitted its wrongdoing, we must remember that there are countless programs like this one at universities all across the country. Unless students and parents fight back, nothing will change, and things will certainly only get worse.
Christopher Phillips, another student at the school, also took issue the program.
"The idea that the University of Chicago would even attempt to enact a program of this nature is appalling," Phillips said in an August 16 email to The College Fix.
Phillips said that "[he is] not entitled to more money because of the color of [his] skin, and neither is anyone else."
He continued to say that "systemic racism of this nature cannot be tolerated in any form."
ANTI-WHITE DISCRIMINATION DEFEATED: My university's medical school, @UChiPritzker, just announced it will be changing its ILLEGAL program that would give a $2,000/month stipend only to students who aren't WHITE.

The dean, @FutureDocs, admitted the policy was illegal.

*THREAD* pic.twitter.com/QXoM36CnhH

— Daniel Schmidt (@RealDSchmidt) August 11, 2022
Phillips also described how this type of discrimination is common and he encouraged people to speak out about it.
"At school, I commonly encounter policies, rhetoric, and attitudes that teeter on the line between racially insensitive and outright discriminatory," Phillips said. "Professors will openly attribute the faults of our society to white people, met by nothing with nods of agreement from students without a single thought in their heads."
"This racist, divisive ideology is taking hold in more classrooms across the nation. It is critical, therefore, that you speak up in the moment whenever you encounter such attitudes," Phillips concluded.
The university did not respond a College Fix inquiry sent in the past week that asked if the program was still active and what specific changes, if any, had been made to it.
MORE: University of Marylan seeks 'anti-racist' activists for tutor job
Editors' note: The article has been updated to clarify that Phillips and Schmidt are not with the Chicago Thinker, a conservative publication on campus.
IMAGE: FlamingoImages/Shutterstock.com
Like The College Fix on Facebook / Follow us on Twitter