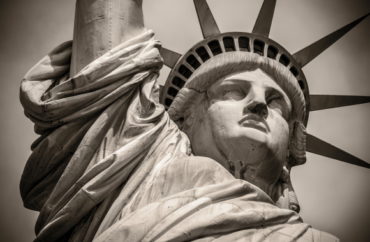 Campus diversity trainers have chided the notions of hard work and rugged individualism for years 
A controversial National Museum of African American History & Culture's "White Culture" chart that recently made the rounds listed traits it deems examples of whiteness.
The now-removed chart (due to intense public outcry) stated in part that "rugged individualism," the "Protestant work ethic" and the notion "hard work is the key to success" are part of white culture.
The National Museum of African American History & Culture wants to make you aware of certain signs of whiteness: Individualism, hard work, objectivity, the nuclear family, progress, respect for authority, delayed gratification, more. (via @RpwWilliams)https://t.co/k9X3u4Suas pic.twitter.com/gWYOeEh4vu

— Byron York (@ByronYork) July 15, 2020
Heads up: Diversity educators for years have taught students and professors something similar — that those concepts are racist.
For the last five-plus years, The College Fix has frequently reported on a microaggressions chart commonly used across the nation at universities' diversity trainings.
While the chart has some items that clearly represent sexism and racism, couched within it is also the insidious argument that the only way to succeed in this country is if you're white.
It teaches that meritocracy is a "myth." In other words, hard work and rugged individualism — the idea that someone can pick themselves up by their boot straps and make a good life for themselves — is supposedly racist and some sort of falsehood.
Phrases such as "America is the land of opportunity" and "everyone can succeed in this society if they work hard enough" are frowned upon as racist microaggressions because, according to diversity educators, they do not take into account the notion that race plays a role in life's successes.
The chart first came to public light in 2015 when The College Fix reported that California professors were instructed not to say "America is the land of opportunity."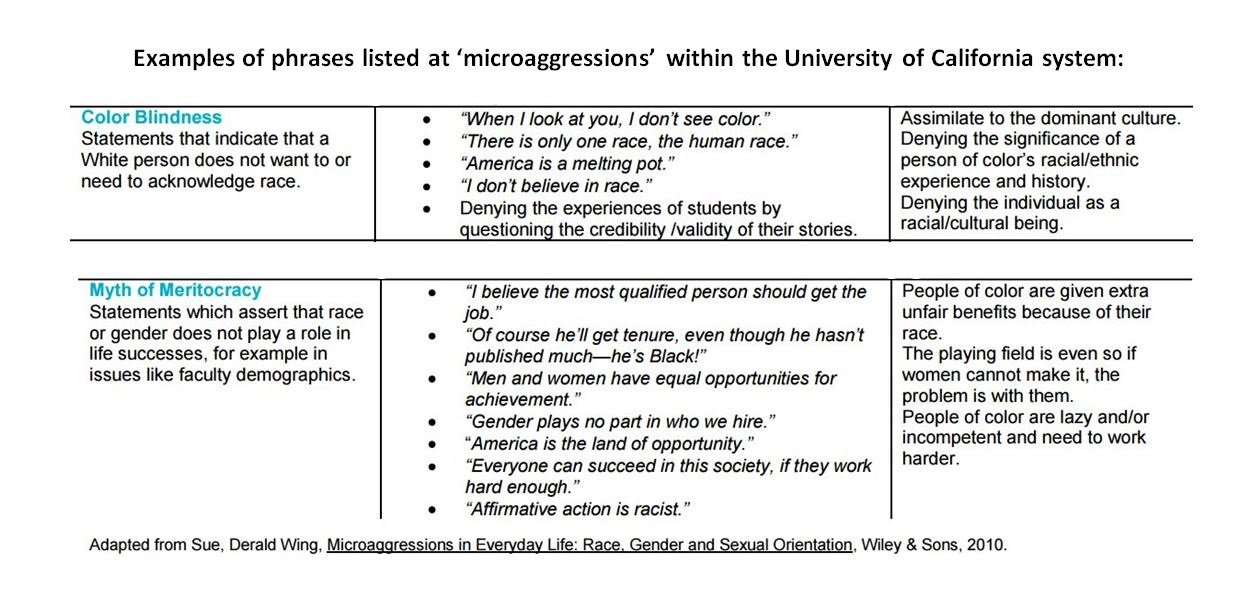 Here is the full chart, used at dozens if not hundreds of universities over the last six-plus years.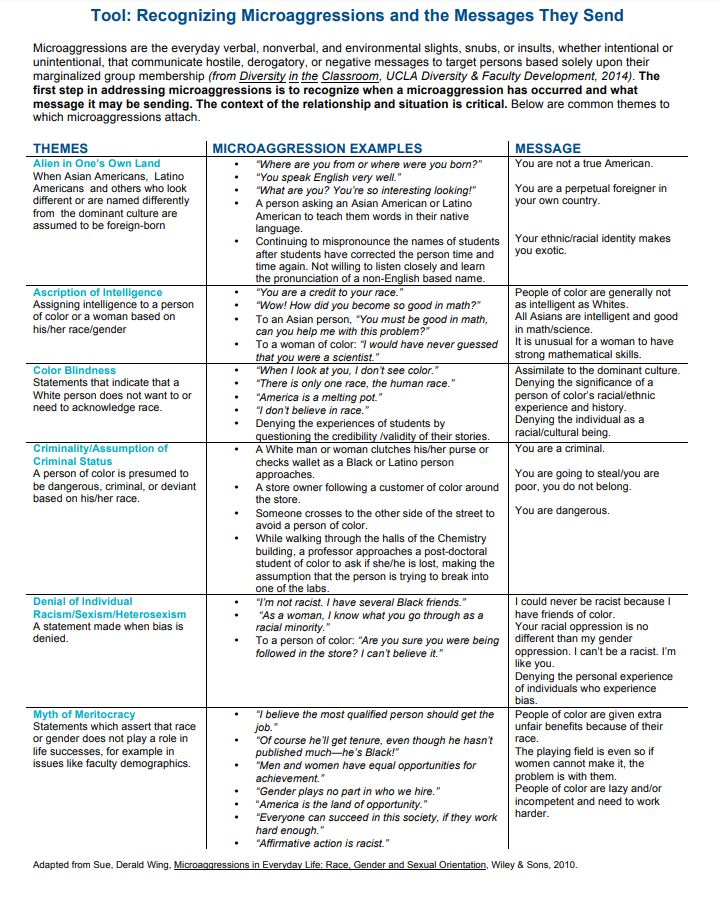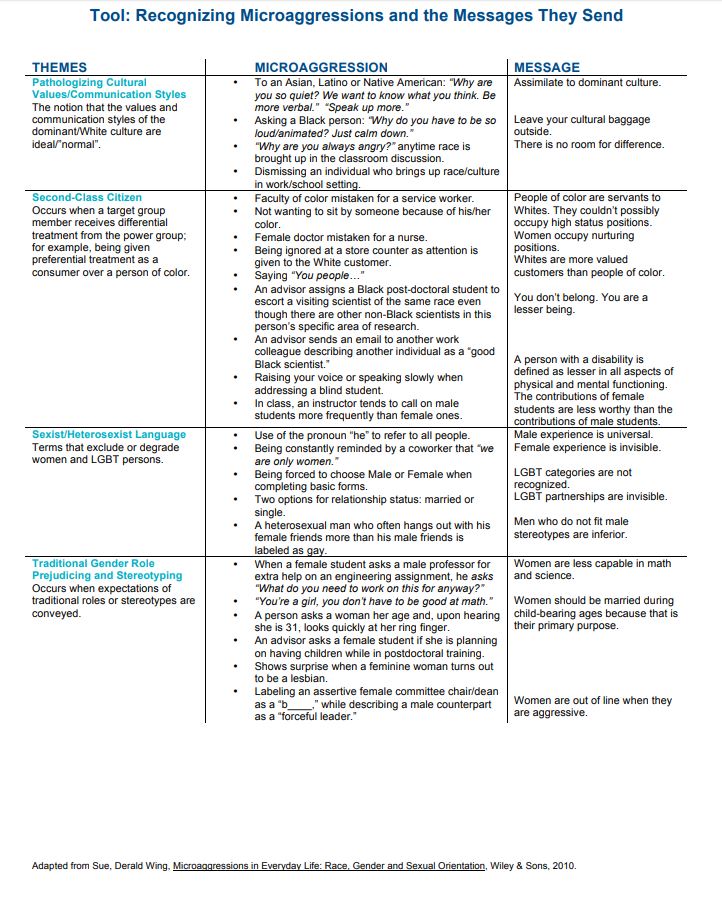 While some items on this list have merit, several represent the narrative the left uses to divide the country and convince Americans of color they are helpless and oppressed.
Suggesting that working hard or succeeding in America is largely due to skin color is a tool used to manipulate. America IS the land of opportunity.
MORE: Wisconsin university dubs 'America is a melting pot' a racial microaggression
MORE: Saying 'America is a melting pot' is a microaggression, Purdue class teaches
MORE: University fired prof for calling microaggressions handout 'garbage': lawsuit
MORE: Iowa State defends microaggressions lesson in software engineering class
MORE: University librarians now trained on how to crack down on microaggressions
IMAGE: Marcio Jose Bastos Silva / Shutterstock
Like The College Fix on Facebook / Follow us on Twitter