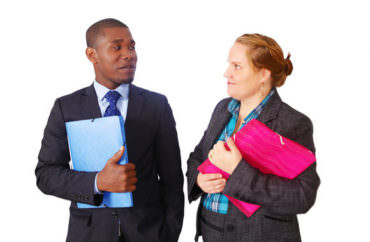 Faculty can go to jail for not reporting 'unwelcome' conduct
The University of Texas-Austin is taking a zero-tolerance approach to sexual misconduct, promising to fire faculty and staff found responsible for sexual misconduct as a "presumptive punishment."
Not mentioned in President Greg Fenves's statement Monday: the raft of changes coming to campus include new mandatory sexual misconduct training for all employees.
Republican Gov. Greg Abbott signed a bill last year whose practical effect is incentivizing faculty and staff to report any "sex-based" conduct or speech to campus authorities.
SB 212 criminalizes the failure to report subjectively "unwelcome" speech or conduct – including overheard sex jokes – to the Title IX apparatus. Employees can also be fired for failure to report.
Fenves (below) wrote that he was fully accepting the recommendations from law firm Husch Blackwell. They include a presumption of termination for sexual assault, interpersonal violence, stalking and sexual harassment; public shaming of employees who are not fired for these offenses, with an explanation why; and this:
Instead of Optional Training, Require Mandatory Training for University Employees. The University community expressed nearly universal agreement on the need for improved, deeper and more intentional training relating to prevention and awareness of sex discrimination. We believe subsequent recommendations will assist in this regard. For the time being, we recommend that all faculty and staff be required to attend training on Texas Senate Bill 212's mandatory reporting requirement, which would include training on recognizing and refraining from prohibited conduct. We think such training is essential given the potential stakes of non-compliance (termination and possible criminal prosecution). We also believe such training would encourage reporting to a centralized Title IX Office of misconduct that may have previously been handled informally by individual departments and offices.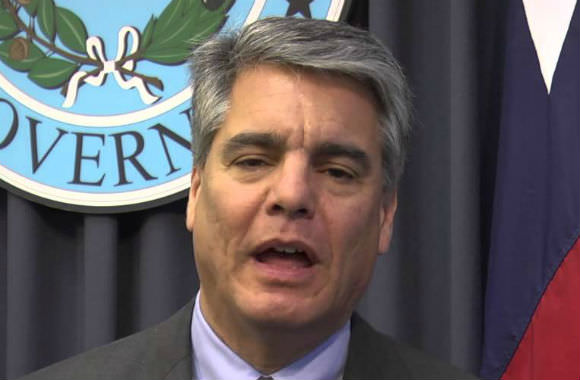 MORE: Greg Abbott guts his campus free speech law with sex joke ban
This creates an even greater incentive for employees to report anything that someone on campus might consider "sex-based" and "unwelcome" (the Cocks Not Glocks anti-gun protest, obviously).
Not mentioned anywhere in the recommendations is the extraordinarily broad definition of sexual harassment, even as Husch Blackwell urges the university to "differentiate between qualitatively different forms of sexual misconduct" (e.g., rape versus jokes) in its policies.
The Foundation for Individual Rights in Education loudly objected to the legislation before it was signed into law, warning that it "lacked an objective offensiveness component" – making it presumptively unconstitutional:
Without an objective requirement, students and faculty are held hostage to the personal feelings and opinions of their accusers, no matter how unusual or even unreasonable. Given the offense taken by people on both sides of arguments about sexuality and gender generally, the list of victims of "sexual harassment" under this broad definition is functionally endless.

The bottom line is that if the definition of sexual harassment in the bills becomes law and public colleges and universities adjust their policies accordingly, every public institution in the state will have an unconstitutional speech code.
MORE: Anti-gun dildo protest qualifies as 'sexual harassment' at UT
Oddly, one of the authors of the law firm report seems troubled by its own recommendations. Husch Blackwell partner Scott Schneider told Inside Higher Ed that he feared accusers would be easy to identify from the public-shaming recommendation:
Although Fenves said in his letter that the reporting process would preserve "the privacy of the survivors," Schneider said doing so might be difficult while providing such a list. He's also concerned it could reduce misconduct reporting, because unique public records laws in Texas allow for disclosure of university personnel records.

"I worry from the meetings we've had with claimants, survivors … people in the community are going to be able to find out who these people are," Schneider said. "There's been some retraumatization associated with that. I'm not a huge fan of providing this information. I want to be using it on a limited basis."
The recommendations cite "unique legal issues in Texas" to justify this public-shaming list – not used by any of UT's peer institutions – including SB 212 and the "robust" public records law.
The university sought a review of its policies partly in response to student mobs that have physically threatened a classics professor, Thomas Hubbard, whose scholarship focuses on ancient sexual practices.
While it has defended Hubbard's First Amendment rights and academic freedom, it's not clear whether the university has done anything to dissuade harassment of the professor. According to a sympathetic profile of Hubbard last month in The Intercept, the professor "is on leave, in an undisclosed location."
Should he return, UT can be certain that its newly terrified employees will overload the Title IX apparatus with sexual misconduct complaints against Hubbard, rather than risk their own termination or criminal prosecution.
Read the Fenves letter, Husch Blackwell recommendations, Inside Higher Ed and Intercept reports.
MORE: Students stalk professor for ancient sexual practices scholarship
IMAGES: se media/Shutterstock, Governor Perry/YouTube
Like The College Fix on Facebook / Follow us on Twitter