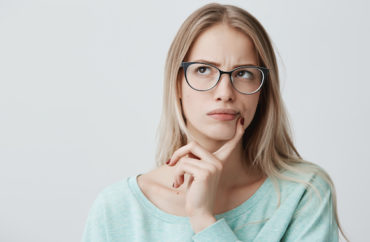 Tulane University's Sex Week 2022 kicks off today, Valentine's Day, with a giveaway to students of sex toys and condom kits, a group yoga session, and a screening of the "queer cult-classic 'But I'm a Cheerleader,'" its calendar of events states.
Tuesday's line up includes trivia games such as "wheel of fornication" and "test your 'sexpertise.'"
Wednesday's schedule boasts a "Genital Diversity Gallery" that will showcase "SEX-ED + models," its online description states.
"SEX-ED + is the first project to create anatomically exact tools, based on human molding techniques, and presents the vast spectrum of genitalia (assigned-male, assigned-female, intersex, trans, and with voluntary or forced surgeries) to destigmatize genitals and celebrate the diversity of bodies that exist."
Students can round out Wednesday evening with either a "Good Vibes and Pressure" presentation or a "BDSM 101" workshop, the schedule states.
Student organizers of Tulane's Sex Week state their goal is to provide "opportunities for students to explore and identify their expectations and boundaries around pleasure, relationships, sexual interactions, and safer sex practices."
Tulane's line up is no outlier. Fox News reports that many student groups recently held or are planning to host similar events at colleges and universities across America in conjunction with Valentine's Day.
MORE: University's Sex Week to teach women how to have anal sex with strap-on dildos
At Ohio State, for example, one "Sex Week" event this month will be "Valentine's for Abortion Providers," in which students can "help thank abortion providers."
Today, Princeton University is slated to offer an event called "LatEXHIBITION," in which teams will "create something beautiful and educational out of expired latex condoms."
The College Fix has long chronicled the campus Sex Week trend over the years, including events dedicated to anal sex, masturbation, fetishes and more.
MORE: Sex Week includes love enchantments, 'sexual pain' workshop, BDSM tutorials
Sex Week events on college campuses date back well over a decade. Former College Fix editor Nathan Harden published a book in 2012 about the then-emerging trend called "Sex and God at Yale: Porn, Political Correctness, and a Good Education Gone Bad."
As Harden pointed out in his book:
Most universities offer no guidance for students except to shove heaps of condoms at them and tell them to "be safe." University health "experts" give little thought to the emotional repercussions of sex. These repercussions apply to both sexes. However, studies show that female students are most often the ones who come out of college feeling cheated, dissatisfied, and, in some cases, struggling with low self esteem.

On top of the emotional toll, there is a physical toll to consider. Today, one in four teenage girls has a sexually transmitted disease. One of the most common afflictions is gonorrhea of the throat.

If colleges can't do anything to help students, I wish they would at least stop actively doing them harm. I recall the Yale official who expressed the wish for all students to have "glorious" consensual sex, and all the bawdy how-to seminars I witnessed.

I ask you this: what interest should Yale have in the details of students' sex lives? What interest should it have in making sure that students are having "really good sex" or "really kinky sex," or that girls know how to give guys really good blow jobs?
MORE: Campus sex week: Abortion is healthy, Bible supports homosexual sex, orgies are fun
IMAGE: Cookie Studio / Shutterstock
Like The College Fix on Facebook / Follow us on Twitter