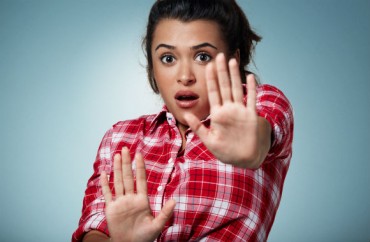 A transgender conference at the UK's Roehampton University made use of a "traffic light"-style badge system for participants' "safe space" concerns.
According to the Daily Mail, donning a green badge signaled your willingness to talk to anybody at the "Thinking Beyond: Transversal Transfeminisms" event. A yellow badge meant "I will approach you if I wish to speak," while a red one denoted "I do not wish to speak with other delegates."
Participants weren't bound by a particular color for the entire conference. They could switch at will depending on how they felt.
The conference was billed as a response to "a series of attacks against the experiences and identities of trans people," including President Trump's "aggressive policing of trans soldiers in the military."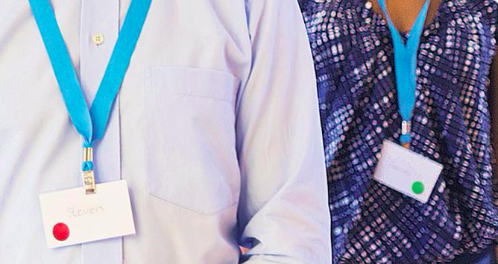 Amazingly, the badge system didn't sit well with attendees. Even a sociology professor was offended: Oxford University's Michael Biggs said the badge system "simply encourages fragility."
Mr Biggs continued: 'It seems as though this is something that may be used in therapy sessions with autistic people who cannot bear verbal contact.

'In an academic conference in a university — where freedom of speech is fundamental — it is really inappropriate.'

He added that it incorrectly suggested intellectual conversation was threatening people's safety.

Honorary research fellow at Roehampton University Susan Matthews also pointed out that there was a security guard on patrol at the small event. …

A university source told the Sunday Times the academics were asked to wear them for 'safeguarding reasons'.

The source added: 'Trans issues are sensitive. Some people were worried about confrontation. It was felt important to make sure people felt safe and able to engage.'
Professor Biggs was one of the contributors to the book "Inventing Transgender Children And Young People," a collection of essays challenging the "dangerous" transgender ideology taught in schools and colleges.
According to The Telegraph, conference discussions included the patriarchy and whether "inclusive feminism [has] been extended too far." Its report notes several feminists have been banned from speaking at UK universities, and that students at the University of Bristol passed a motion barring speakers "who argue that identifying as a woman is not the same as being born a woman."
Read the Daily Mail and Telegraph articles.
MORE: Professor on child transgender trend: 'Many will regret this'
MORE: This prof has helped guide 1,000 youths into transgender identities
IMAGES: avemario / Shutterstock.com, Twitter
Like The College Fix on Facebook / Follow us on Twitter