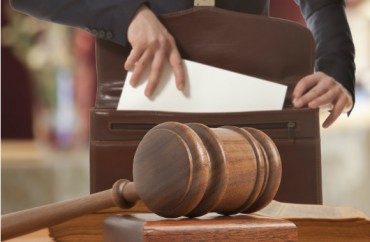 The hearing process allows an officer's 'personal biases to get in the way of truth-finding'
The University of Texas at Austin is starting to beef up training for its disciplinary officers in an attempt to improve due process to address complaints of unfairness, but those efforts may not go far enough, according to an op-ed in the campus newspaper The Daily Texan. 
Writer Josephine Maclean, a geography and advertising senior, describes a campus hearing procedure that, at first glance, seems to be similar to a courtroom process — with court reporters, agreed upon evidence, and opening statements.
But as Maclean points out, a decision letter she obtained from a Title IX appeal informed a fellow male student that the procedure "is not meant to mirror a court proceeding, as you seem to have assumed."
The process is supposed to be educational, not legal, according to the letter.
That's a problem, argues Maclean. "UT's current procedures and systems are overly broad and allow a hearing officer's personal biases to get in the way of truth-finding," she writes.
In her op-ed, Maclean discusses her male peer's specific case, an unnamed UT-Austin student who attempted to have his Title IX hearing rescheduled twice, first because of Hurricane Harvey. Officials agreed, but his attorney could not make the new, post-Harvey hearing date. The student requested a new date, and a university official told him no.
"This decision — although technically allowable by UT's procedure — made it so the student was unable to have his attorney present with him at his Title IX hearing," Maclean writes.
This was simply the tip of the iceberg, she added:
According to the respondent, the officer began to treat him as if he has already been found guilty from the beginning of the hearing. These actions are not technically violations of UT's code in Chapter 11. After all, in the description of a hearing officer's duties (11- 601) there is nothing that explicitly requires the officer to act in an impartial way.
Later in the hearing, according to Maclean, "the hearing officer reportedly encouraged the respondent to see the issue from the complainant's point of view," and interrupted the defendant multiple times to allow the plaintiff's side of the story to bear weight.
Maclean states that the Title IX coordinator and assistant vice president told her that the school is working toward a more fair system.
One change it's making is to have hearing officers complete three days of training on the investigative process, an increase from last year, which saw them complete only one day.
"But extra training is not enough," Maclean argues. "None of the hearing officer's actions in this case can be considered direct infringements on UT's code. In order to maintain due process for every student, the code should be amended so actions like these are not allowed."
IMAGE: Shutterstock
MORE: Professor dumped because she was witness for rape defendant
MORE: Appeals court cites 'My Cousin Vinny' to require cross examination
Like The College Fix on Facebook / Follow us on Twitter