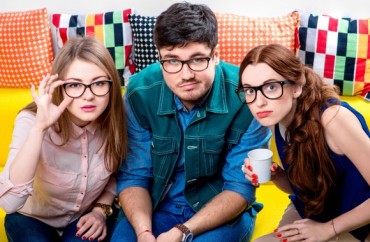 The University of Texas at Austin has announced a new two-year pilot program that would suspend current rules requiring students in on-campus housing to be of the same sex.
In order to "further cultivate an inclusive and welcoming living and learning environment," the new "Family and Friend Expanded Roommate Option" will allow students to cohabitate regardless of gender or sexual identity.
A campus spokesperson declined to answer a question from The College Fix on whether parents would be notified if their child was living with a student of a different biological sex.
When asked for comment, a spokesperson for UT Austin instead directed The College Fix to previous media statements made by Mylon Kirksy, UT's senior director for residence life.
"The name 'family and friends' seems fitting because that's who we're focusing on, students who may be having maybe a family member, maybe a close friend, and if they don't have a friend we have a roommate matching program that helps them find someone they will be interested in," Kirksy said.
The university website states the option "helps enhance our residents' sense of belonging and facilitates a smoother transition to college life by increasing the options for selecting a roommate."
"By promoting student values around choice and decision-making, this option reinforces the opportunity for residents to achieve the goals of self-management, community engagement and cultural competency."
The plan does not include the word transgender, but the program's announcement has been celebrated by the LGBTQ community.
Adrienne Hunter, a UT Austin senior and transgender woman, told the Texas Tribune the change is necessary because some students who might be struggling with their gender identity may want to live with someone of a different biological sex without their parents finding out.
"To have the burden on the student to do this outreach instead of having this system was something a lot of students didn't feel comfortable with," Hunter said.
Traditionally, even coed dorms have been separated by sex, with males and females living on different floors.
At UT Austin, the new program will be limited to on-campus housing where the rooms have a private bathroom or shares a private bathroom with another suite. In order to apply for the program, a student must fill out a housing application as before. Both students must agree to live with one another to be paired together.
The University of Texas at Dallas, the University of Texas at San Antonio, and the University of Houston already have "gender-inclusive" housing options.
UT Austin's push for more "inclusive" housing comes at the same time other schools are offering more segregated housing options to protect students of color and LGBT students from mingling with white, straight students.
In 2019, the University of Nevada, Las Vegas dedicated an entire floor of a campus dormitory to black students, naming the floor after the first African-American in the county to own land. The school also dedicated an entire housing complex to LGBT students.
In 2020, Smith College introduced "racial affinity housing," although the school said anyone could apply. In 2021, Emory University created housing exclusively for minority women. Recently, the University of Maryland spent $1.3 million on homes for fraternities of color to make up for past "discriminatory membership practices."
MORE: At UT Austin, diversity-related staffers cost $9.5M annually
IMAGE: RossHelen / Shutterstock.com
Like The College Fix on Facebook / Follow us on Twitter