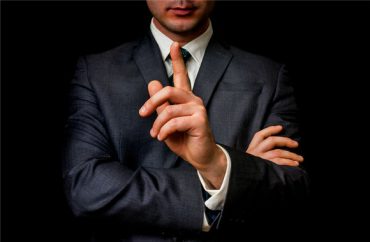 UPDATED
Use the bias response team, whose first review level is university police
Antiracism is a matter of public health at Wake Forest University.
Student were presented a new "Student Social Compact" that is ostensibly intended to govern behavior "[i]n light of the COVID-19 pandemic." It was devised by a 17-member student committee under the oversight of Dean of Students Adam Goldstein, student newspaper Old Gold & Black reports.
Yet one of the provisions has no obvious connection to the novel coronavirus:
Commit to antiracist action, condemn prejudice and bigotry, challenge ourselves to serve the marginalized communities on campus and throughout the Winston-Salem community, and encourage unity as a student body by engaging with different groups and perspectives. We will need to act in unity by building a cohesive and inclusive campus culture and by reporting any acts of discrimination to the Biased Incident Reporting System
This is both compelled speech and behavior, as it tells students to assent to antiracist doctrine – which includes the ineradicable racism of white people – and also take "action" in light of that compelled belief.
The compact does not define "acts of discrimination" that students are required to report in the name of "unity," but the Biased Incident Reporting System makes clear that it can be anything that shows "bias against facets of another's identity," intentional or otherwise. University police are the first campus office to review reports, and administrators may subsequently refer reports "to the appropriate office for investigation."
The student newspaper previewed the document on Wednesday, citing a July 3 draft it obtained, and the university formally released it the same day. The antiracism section remained despite the compact making no attempt to justify its relevance to COVID-19 prevention.
A Wake Forest spokesperson denied that students are compelled to obey the compact, even though the definition of a compact is "an agreement or covenant between two or more parties" and the compact's actual language to "the student body" is imperative, not suggested. The student newspaper also included an image of a signature in its article on the compact.
"Students are not required to sign the student compact," Cheryl Walker, acting executive director of news and communications, wrote in an email to The College Fix. She provided the "request" to students in a Thursday email:
Written by students, for students, this social compact is a commitment to one another about how our community will approach the fall. Please read and acknowledge you have reviewed the Student Social Compact.
MORE: Antiracism mandates an easy way to get sued for racial discrimination
Leading the effort to #ShowHumanitate, 17 undergraduate student leaders consulted with more than 150 students this summer to establish a student compact that articulates a commitment to behaviors that will keep our community healthy. https://t.co/0LRp2KicUE pic.twitter.com/0alHejlLOY

— Wake Forest University (@WakeForest) August 5, 2020
The compact justifies the many restrictions placed on students in the name of "shared humanity," not only to stop the spread of the virus but to stop "the threat of stigmatization of preventive practices."
It orders student to follow guidelines from the CDC, state and local officials and the university's own "medical and public health professionals"; take COVID-19 training, get flu shots and practice social distancing; and comply with the "Health and Safety Measures for Student Activities policy," which bans "social gathering[s]" of more than 10 indoors and 25 outdoors, on or off campus.
This last provision links to a page of "Our Way Forward" policies that are each hidden behind a university login wall, preventing the public from reading them. There is no policy listed by the name "Health and Safety Measures for Student Activities," even though the compact provides the link in order to view that policy. (The only policy description with "health and safety" refers to potential "employee exposure" to the virus.)
The compact reminds students that they can be punished for "failure to abide by the COVID-19 Prevention behavioral guidelines outlined in the Public Health Emergency Addendum to the Undergraduate Student Code of Conduct." (Unlike the other policies, this one is public.)
Andrew Logan, one of two students who initiated the social compact, told the Old Gold & Black that the 17-member student committee was given carte blanche to create new rules:
I would say truly the only set in stone guidelines we had were things that Wake [Forest] had in place or maybe just North Carolina guidelines. Everything else was really up to the student voices in our meetings.
He justified the antiracism and bias reporting mandates because COVID-19 "is also a racial issue in the country and I think that to have a document about COVID and not address the fact that it does have some ties to racism or at least racial injustice would be disrespectful":
And I also think that part of being on campus this semester is really going to be tuning into discussions larger than ourselves, right? And like I mentioned earlier, this is a very, very important part in American history with the Black Lives Matter movement and everything going on. So, COVID is taking place along with that issue too.
Regarding the "Public Health Emergency Addendum," Logan (below) said he hadn't been briefed on specifics but assumed it would only be enforced for "larger infractions" such as large gatherings, not for "forgetting to wear a mask." But he emphasized that violations were likely to go through "the normal conduct process," not the Honor and Ethics Council.
MORE: Public university promises to discriminate against white faculty
The "Behaviors & Expectations" page does not specify possible sanctions, which are apparently spelled out in the linked (hidden) policies.
Logan said "accountability is going to be super, super important this semester" because naming, shaming and enforcement could prevent a COVID-19 spike that leads the university to shutter again:
Ironically, [the virus is] one of the things that could help bring the campus community together because I feel like now, the Wake [Forest] campus in some degree is balkanized by the student organization you're involved with, but now here we have an opportunity to have a common experience that really brings us all together.
Spokesperson Walked did not answer other Fix questions, including why a seemingly irrelevant provision on antiracism was included in the final product, how the university defines "social gathering" and whether it will exempt popular protest activities such as marches and sit-ins for racial justice, which are likely to have a "social" component.
Read the social compact and newspaper report. If you have WFU login credentials, please share copies of the hidden policies with The Fix.
UPDATE: Wake Forest media relations responded to a Fix query after this post was published. Its response has been added, and the headline changed as a result.
MORE: 'Antiracism' means different outcomes are racist
IMAGE: NOBUHIRO ASADA/Shutterstock
Like The College Fix on Facebook / Follow us on Twitter